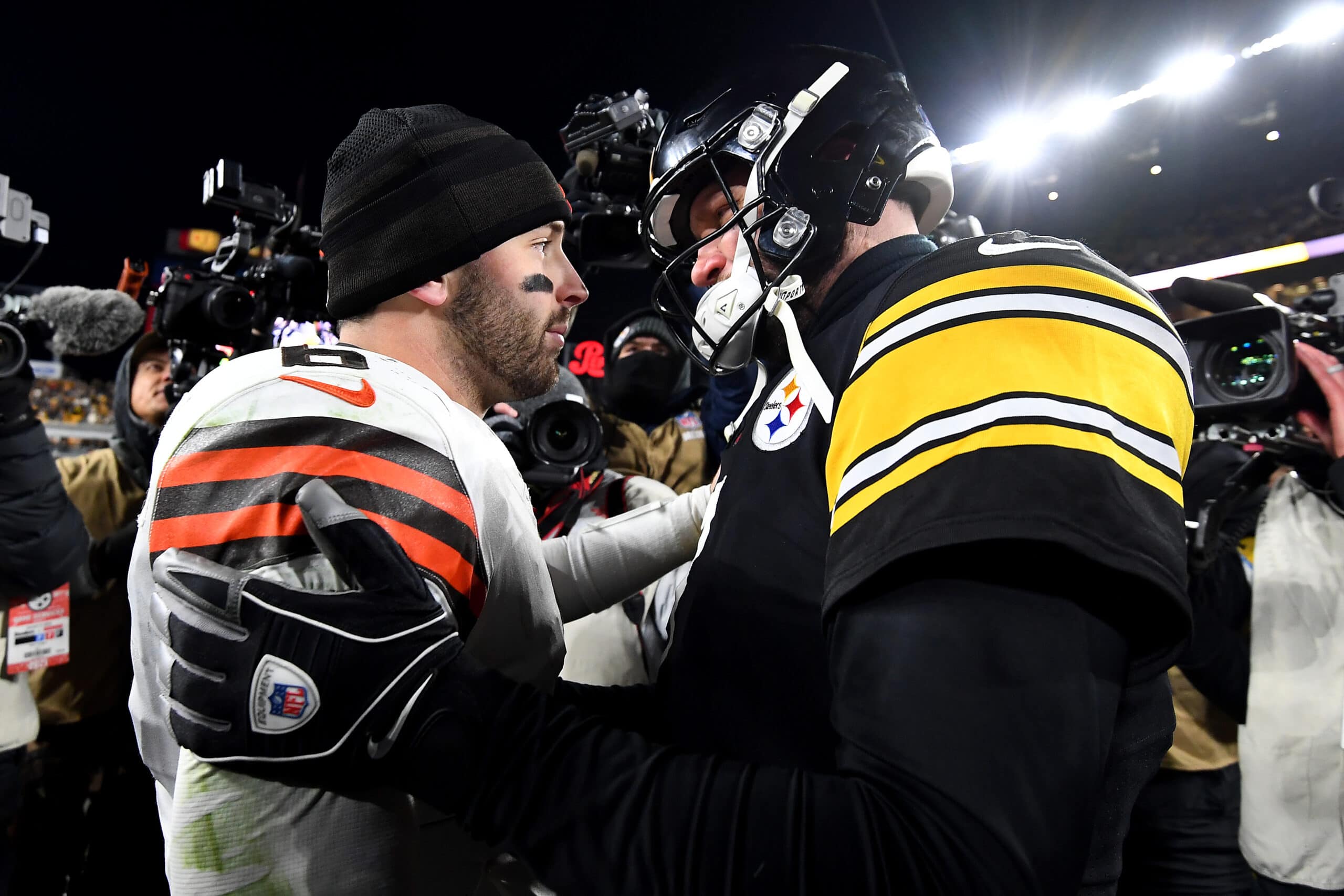 The Cleveland Browns failed to spoil Ben Roethlisberger's final home game at Heinz Field as they fell to the Pittsburgh Steelers by a score of 26-14.
The Browns came into Monday night's game knowing that they didn't have a chance to make the playoffs, but fans hoped that Cleveland would eliminate Pittsburgh from contention with a win.
Unfortunately, that wasn't the case, as the Browns once again failed to generate offense and couldn't stop the run on defense.
Let's take a look at some of the studs and duds from Week 16.
Studs
Greg Newsome 
Cornerback Greg Newsome played an overall solid game on the defensive end.
While he managed to collect 8 tackles and two pass deflections, he did a solid job of shutting down Chase Claypool who had just 3 catches for 17 yards.
The secondary was one of the lone bright spots for the Browns and Newsome played a big part in that.
Donovan Peoples-Jones 
Donovan Peoples-Jones was once again the leading receiver for the Browns despite only being targeted five times.
In those five targets, however, Peoples-Jones hauled in three of them for 76 yards and averaged just over 25 yards per catch.
Despite his proven explosiveness, Mayfield simply didn't target Peoples-Jones often enough to make him a bigger factor than he was.
The fact that he had a down game and is still one of the studs shows just how poorly the Browns played.
Jadeveon Clowney 
Despite an embarrassing unsportsmanlike conduct penalty where he threw an opposing player's shoe, defensive end Jadeveon Clowney had an overall solid game.
He earned the only two sacks of the night for the Browns and also had one of their four tackles for loss.
Additionally, Clowney played with a determination and grit that none of the other defensive linemen played with, which makes Clowney one of the lone studs for the Browns.
Duds
Baker Mayfield 
Simply put, Baker Mayfield looked absolutely atrocious on Monday night.
His final numbers were 16 of 38 for 185 yards, two touchdowns, and two interceptions, but his numbers don't tell the whole story.
Mayfield played without his usual moxy and energy and looked like a defeated man the entire evening.
To his credit, despite being sacked an incredible nine times and running for his life throughout the game, Mayfield played to the very end, but it wasn't enough.
Baker Mayfield so far in the first half:

➤ 1/10 Comp/Att
➤ 20 Pass Yds
➤ 1 INT pic.twitter.com/D8ZQ5AQ6fJ

— SportsCenter (@SportsCenter) January 4, 2022
Myles Garrett 
Simply put, Myles Garrett was a complete non-factor against the Steelers.
He failed to apply pressure on a consistent basis and managed just one tackle and two QB hits against the beleaguered Roethlisberger.
Sure, he's being hampered by a pesky groin injury, but on a night when his counterpart, T.J. Watt collected four sacks, the Browns needed much more out of Garrett.
James Hudson III
If you haven't heard of James Hudson III, then don't worry because if he keeps playing the way he did against the Steelers he won't be around for long.
Hudson is a rookie right tackle who was tasked with the unfortunate job of stopping T.J. Watt.
.@_TJWatt is the 12th player in NFL history with 20 sacks in a season 😤 pic.twitter.com/gXZawz2vI4

— Pittsburgh Steelers (@steelers) January 4, 2022
Unfortunately, Hudson could hardly slow down whatever Steeler he happened to be blocking.
Hudson is a big part of why Mayfield was short on time in the pocket and why he was scrambling for his life the entire night.
To be fair, the entire offensive line had a rough night.
You can't blame just one player for all nine sacks plus numerous false starts and holding penalties.
All in all, it was a total meltdown by nearly the entire team and it's a loss that Mayfield and company will have to quickly put behind them.