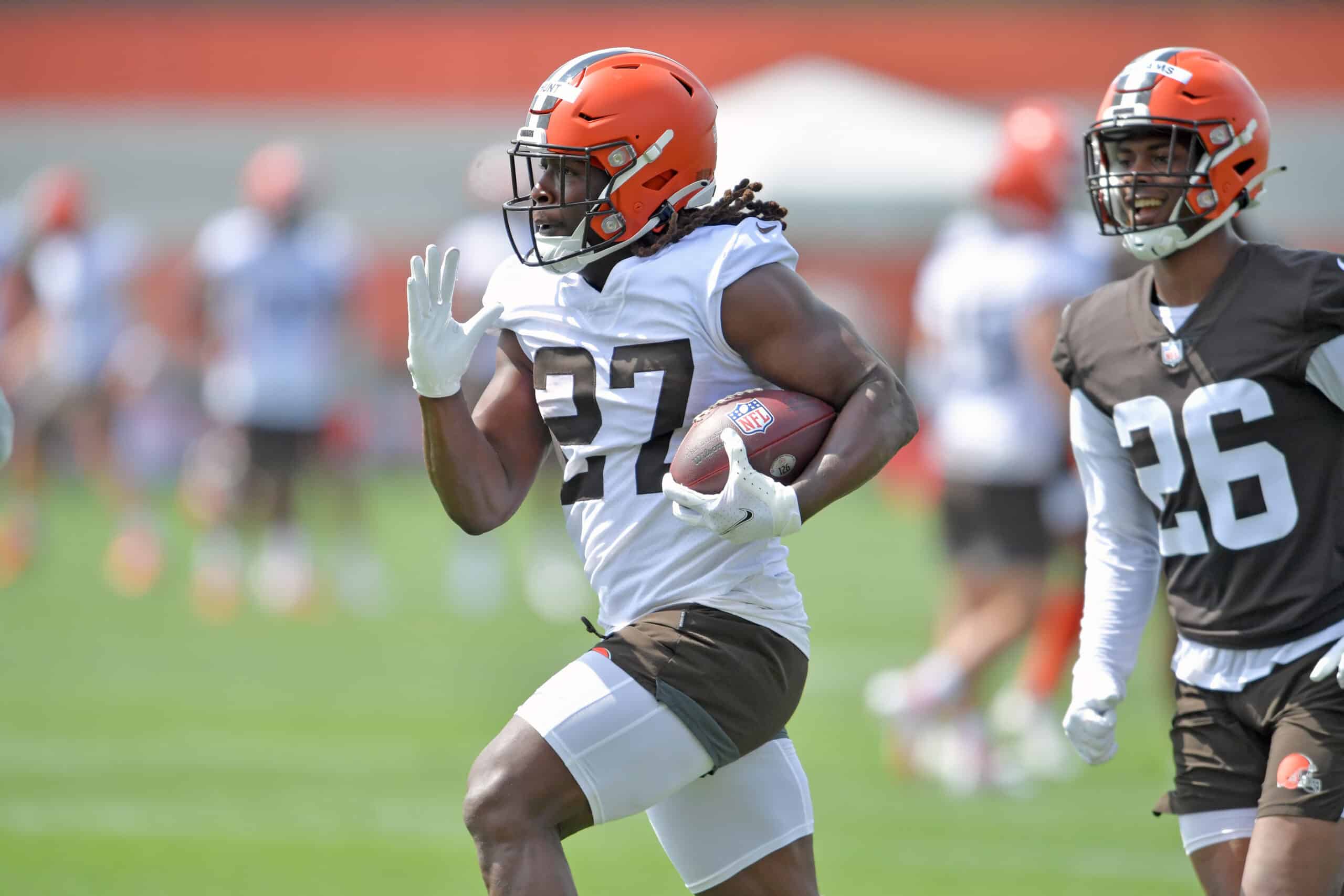 The Cleveland Browns are finally a realistic Super Bowl favorite and that means training camp is a must-see affair for fans in Northeast Ohio.
Berea, Ohio is home to the team's facility and this writer was lucky enough to end up with some tickets for Tuesday's practice.
The day was brutally hot, storms were in the area, but a few things were learned about training camp and the team in general.
It sure was a scorcher today. #Browns pic.twitter.com/0xnCk3fFps

— Steven Kubitza (@kubitzawrites) August 11, 2021
3. OBJ Looks Motivated
It was easily 90 degrees in the stands and the players were visibly hot on the field.
That led to a light practice overall.
However, Odell Beckham Jr. was running routes nonstop and was even doing sprints at one point on his own with a coach.
This was a day when Jarvis Landry was seen taking it easy alongside Rashard Higgins.
Yet there was Beckham, giving it his all.
One giant scare did happen, however, when Beckham caught a pass and slipped when trying to run.
The quarterbacks looked concerned and gasps were heard throughout the stands.
He was fine, but it explains why practice should be light on most days.
2. Hard To See
Training camp is a great experience in general.
Fans who may not be able to take in a game can go see a practice and younger kids can get a whole bunch of autographs.
Unfortunately, the offense was on the field furthest away from the stands during Tuesday's practice.
Add in the players on the sidelines and there were a lot of binoculars out to see the action.
It makes sense that Kevin Stefanski doesn't want intricate details of the offense being heard by fans.
That meant it was a long day of seeing Jamie Gillan kick and punt on the field nearest to those cheering on the team.
1. Fun And Professional Atmosphere
John Johnson III looks to be the best off-season addition, with all due respect to Jadeveon Clowney. Made another big play today and the lone highlight of this practice – 25ish-yard scoop and score off a Kareem Hunt fumble #Browns

— Daryl Ruiter (@RuiterWrongFAN) August 10, 2021
It is odd to read stories about training camp issues or fights and not have to worry about that with the Browns.
This team is a serious contender and Stefanski is running things in a wholly professional manner.
Anyone who saw Hue Jackson's practices must go to Berea to finally feel at ease.
There were no skirmishes, no problems, and the organization and professionalism was obvious.
Baker Mayfield got his fair share of reps, but there was zero sense of Stefanski trying to overwork him.
He clearly trusts his young quarterback and knows a few extra reps in practice aren't going to change much.
The extra reps are for Case Keenum to stay fresh.