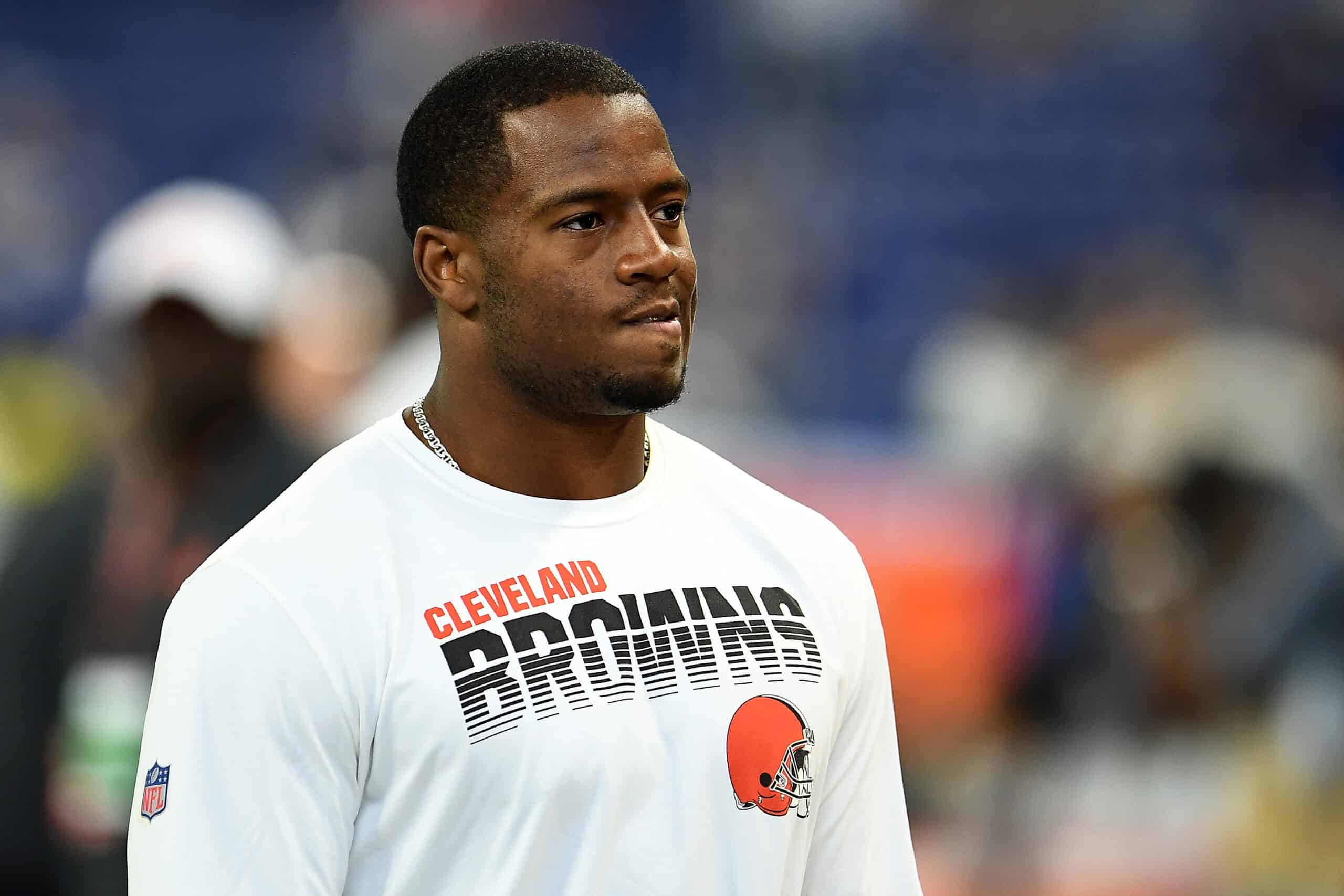 By now everyone has heard that the Cleveland Browns and Nick Chubb have agreed to a three-year contract extension.
Browns and RB Nick Chubb reached agreement on a three-year, $36.6 million extension that includes $20 million guaranteed, per source. Chubb will be a free agent again at age 29.

— Adam Schefter (@AdamSchefter) July 31, 2021
This is great news for the organization and the fans for many reasons.
Here is what Chubb's extension means for the Browns.
1. Continuity
The Browns have been an organization in flux for years.
There have been multiple coaching changes, draft picks that did not materialize, and a general malaise about its future.
The 2020 Cleveland Browns began to turn this tide.
Investing in Nick Chubb whose star has shined brightly even in those dismal seasons means that the Browns are starting to change the script.
Nick Chubb since entering the NFL in 2018:
▫️3,557 rushing yards (3rd in NFL)
▫️5.2 yards/rush (best amongst all RB)
▫️28 rushing TD (6th in NFL)

Arguably the best pure runner in the league and you won't find a player with higher football character.

— Field Yates (@FieldYates) July 31, 2021
The Browns know they have a good thing going with the Nick Chubb and Kareem Hunt partnership.
Highest missed tackle rate per touch since 2019:

🔹Nick Chubb – 27%
🔹Mike Davis – 27%
🔹Kareem Hunt – 26%
🔹Tony Pollard – 25% pic.twitter.com/sHsmlhv1hw

— PFF (@PFF) March 24, 2021
Extending Nick Chubb keeps them together longer.
Both are young and accomplished, and their performances are key to the Browns' offensive success.
2. Character
Chubb is not just a superb athlete; he is a great human.
He is beloved by everyone within the organization and throughout the fanbase that spans the nation.
Chubb is a hard worker, a team player, and his main priority is improving himself and his team.
Nick Chubb best RB in the NFL #Browns pic.twitter.com/eZHApeQdFN

— Tyler Johnson (@T_johnson_TJ) July 15, 2021
Extending Chubb makes him the face of the organization who cares about character and athletic excellence.
Never forget. #Browns #NickChubb pic.twitter.com/53vYFxZTLC

— Browns Rally Possum (@Browns_Possum) August 1, 2021
3. Belief
In a sport where statistics rule and winning is paramount, the Browns' contract extension for Chubb shows that they believe he is an integral part of the future success of this team.
Chubb's presence in the huddle makes the Browns a better team week-after-week.
The statistics show this to be true.
Nick Chubb averaged 10 yards per carry in the fourth quarter of games last year. Not a typo.

— Jake Trotter (@Jake_Trotter) July 31, 2021
Chubb missed four games last season, and the running game suffered.
While this could also be attributed to the injury of guard Wyatt Teller, Chubb's presence on this team cannot be overstated.
He is a running back in his prime who says little, but he did let us know he wanted to stay in Cleveland.
#Browns Nick Chubb said "this is where I want to be" when asked about his future. pic.twitter.com/8I9luJ41VI

— Fred Greetham (@FredGreetham) June 15, 2021
Browns fans and Chubb could not be happier about this extension being done sooner rather than later.
And in true Chubb style, he can stay focused on doing his job.
Nick Chubb via Instagram: "Let's go Cleveland 🦇" #Browns pic.twitter.com/ArXFWSMP4e

— clebrownsnetwork (@clebrownsntwork) August 1, 2021
Conclusion
The Browns are embarking on an interesting time in this team's history.
Young players who performed well under rookie contracts are going to be a challenge to retain in the era of free agency.
Nick Chubb is the first player that the Browns took care of, but there are more.
Guard Wyatt Teller, a pivotal part of the Browns offensive line, could be a free agent at the end of the 2021 season.
Then, there are the big names who potentially enter free agency at the end of 2022, most notably quarterback Baker Mayfield and cornerback Denzel Ward.
GM Andrew Berry has his work cut out for him in deciphering who and how to keep the cornerstone players together as this team continues to mature and improve, with Super Bowl sights in its bright future.