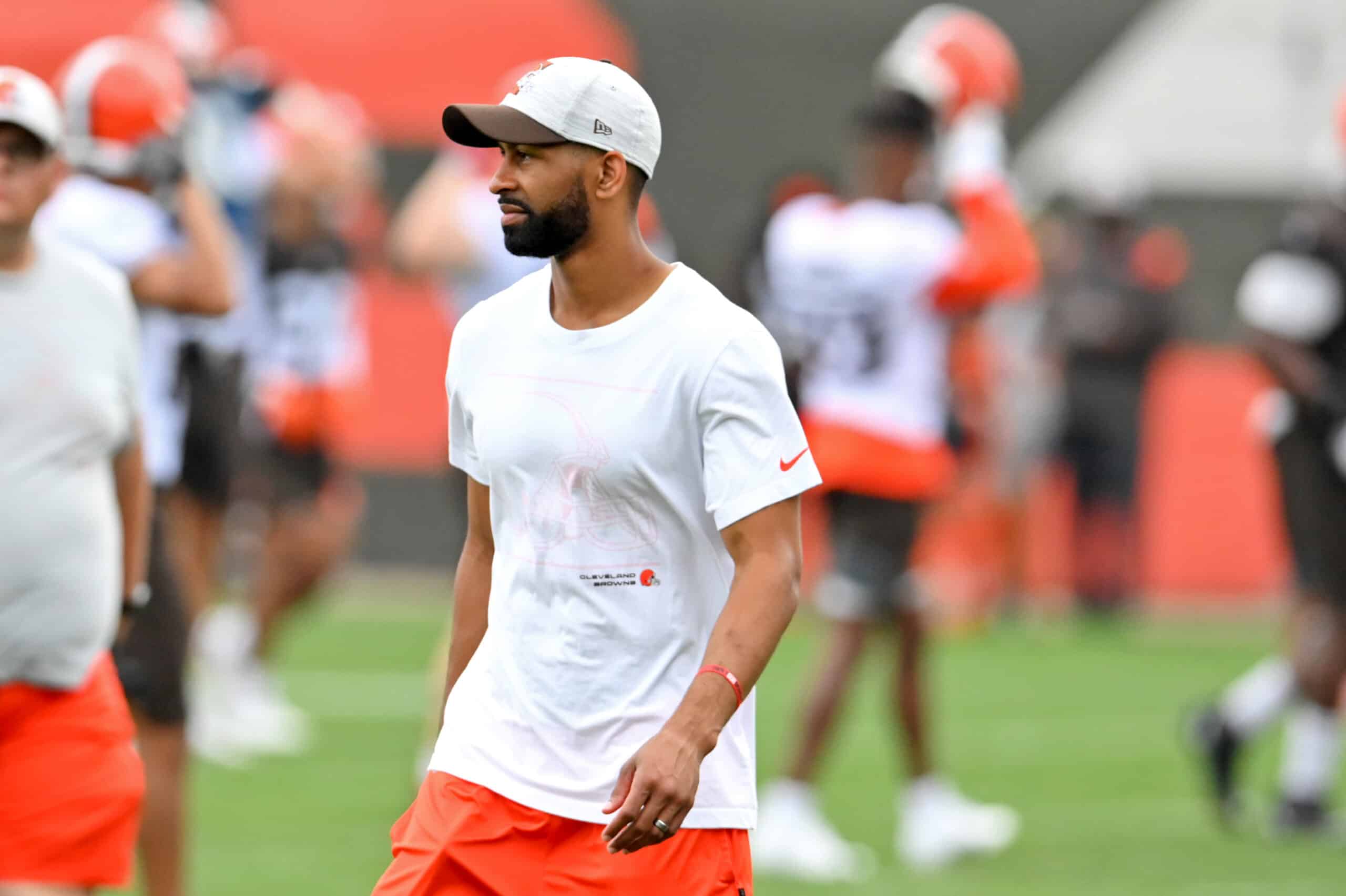 By all accounts, Andrew Berry performed very well in each of his first two offseasons.
He was the only general manager to score an "A" grade from PFF in both 2020 and 2021.
But there was one big difference between the 2020 Cleveland Browns and the 2021 team.
Cleveland Browns finish this season with an 8-9 record.

— Cleveland Sports Talk (@CLEsportsTalk) January 9, 2022
Kevin Stefanski was able to guide that first team to the postseason and a wild card victory.
Blame injuries, officials, or a tougher schedule if you like, but the 8-9 follow-up was a bitter disappointment.
Social media and the Cleveland press corps offered lots of scapegoats and reasons.
But here are 3 things that didn't turn out well for Andrew Berry.
Ignoring Punter and Kickers
Maybe Andrew Berry was satisfied with Cody Parker's 2020 efforts, despite some midseason anxiety.
But leaving Chase McLaughlin without a challenger after Parkey's injury was a mistake.
Fans were so enamored of McLaughlin's successful 50-yard field goals that other warning signs were ignored.
Kicks McLaughlin made early in the season seemed shaky, at best, even if he didn't "doink" many of them.
#Browns Chase McLaughlin has now missed 6 of his last 11 FG attempts.

— Cody Suek (@CodySuek) December 20, 2021
His in-season slump was as predictable as the Browns' full-season punting woes.
Jaime Gillan will probably never drop another snap in his life, and we can shrug off his Week 1 miscue as a fluke.
But why was there no competition (or push) for the 30th-ranked punter from 2020?
Cleveland's punting and kicking were arguably its weakest links in each of Berry's first two seasons.
Not Trading OBJ At The Deadline 
There is still a lot of mystery surrounding Odell Beckham Jr's relationship with Berry, Stefanski, and Baker Mayfield.
We know he sought a trade before the season began, but was unmarketable with a torn ACL and big salary.
Dropped passes and a lack of big pass plays did little to enhance that situation at the in-season trade deadline.
But Beckham on tape showed up well otherwise, blocking hard, running fast, and drawing defenders.
As part of the settlement of the reworked contract before it is terminated, the Browns agreed to remove the final two years of Odell Beckham Jr.'s deal, meaning he now is scheduled to be a free agent after this season, per sources. Beckham had two years left on his deal.

— Adam Schefter (@AdamSchefter) November 5, 2021
Once things got untenable, Berry renegotiated Beckham's contract to save money and help OBJ slip through waivers.
If OBJ wanted out so badly, why couldn't Berry renegotiate that deal earlier to make him more tradable?
One rumor says Stefanski fought to keep Beckham, helping create the situation between the player and the team.
But Berry should have recognized how bad the situation was and made a deal before things got out of hand.
Caving On Rashard Higgins 
Rashard Higgins caught 36 passes during the 2020 season, almost matching his career-high.
Somehow, that pedestrian number earned him the fans' praise as a vital component of the Browns offense.
Those same fans insisted Khadarel Hodge and Davion Davis would star for other teams once released, too.
That didn't happen, and neither was Higgins much more than a bit player in an over-rated position group.
#Browns Rashard Higgins a healthy scratch tonight vs. the #Ravens. His season just hasn't gone the way he or anyone expected.

— Mary Kay Cabot (@MaryKayCabot) November 28, 2021
Berry's late decision to re-sign Higgins, as well as his low offer, belied some doubt on the GM's part.
And as things turned out, Higgins never stepped into any kind of discernible role in this season's offense.
His part in the OBJ fiasco only magnified his lack of playing time and impact.
But more importantly, Higgins did nothing to help the Browns' struggling younger receivers develop along the way.