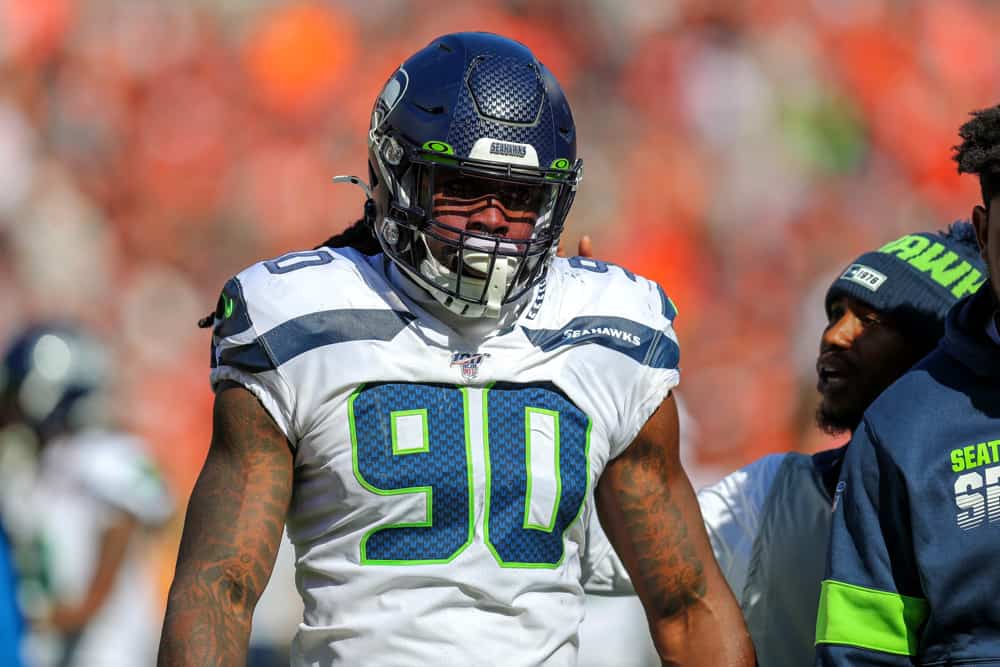 Imagine this defensive look.
Myles Garrett, Olivier Vernon, B.J. Goodson, and Mack Wilson patrolling the defense.
Then, put Jadeveon Clowney's name in there.
On third and short, not too many teams are going to get by that with a rush.
According to recent reports, the Browns are growing as a serious contender for Jadeveon Clowney.
From @SportsCenter earlier: Cleveland Browns have shown interest in Jadeveon Clowney, and some people around league believe Cleveland got closer with Clowney than other suitors, though nothing ultimately happened from recent talks. Seattle's offer hasn't been what Clowney wants.

— Jeremy Fowler (@JFowlerESPN) April 4, 2020
If the Browns can swing a two-year deal as proposed, the Browns could have one of the most feared defenses they have ever had.
For these three reasons, the Browns need to make it happen.
1. The Browns Can Afford Him
According to Over the Cap, the Browns still have $43 million in cap space, which is substantially more than his other suitors.
The Seattle Seahawks, his 2019 team, have around $14.8 million in cap space.
According to recent reports, Clowney dropped his asking price.
Originally, Clowney was asking for a price of around $20 million per season, but that has now dropped to around $17-$18 million.
The #Browns are sitting pretty in terms of cap space https://t.co/q9pNhFQQuf

— 92.3 The Fan (@923TheFan) March 30, 2020
We all know how bargaining works and Clowney is not going to get exactly what he wants.
The Browns could start negotiating around $13 million and work their way up to $15 million on a two-year contract.
Not to mention, the Browns could afford Clowney for multiple seasons if they wanted to make a long-term commitment.
The Browns have offered a plethora of one-year contracts this season, while Vernon's $15 million is off the books after this season.
2. Bang For Your Buck
Over the course of six NFL seasons, Clowney has 32 sacks, 80 quarterback hits, 252 pressures, and three trips to the Pro Bowl.
Last season, Clowney was hampered with an injury that limited him to 13 games, which explains why his numbers were down.
In 2019, Clowney recorded 31 tackles, 3.0 sacks, four forced fumbles, 13 quarterback hits, and 47 pressures.
Today is a good day to re-sign the one man wrecking crew that is Jadeveon Clowney
pic.twitter.com/ZIsiCb4nEB

— Byalistaircorp (@byAlistairCorp) April 4, 2020
Clowney should also be ready to go for a better season too.
Recently, Clowney had surgery on the core muscle injury and he will be ready for the start of the 2020 season.
3. Browns Want To Win Now
Since free agency started, the Browns have made the following moves:
The Browns are hoping to end a 17-year playoff drought and have made it clear that 2020 is a new era.
The team has addressed plenty of holes on the offensive side while bandaging the defensive side with veterans on one-year deals.
Cleveland needs an "Austin Hooper" like signing, but for the defensive side.
Clowney would help start this new era on the right foot.