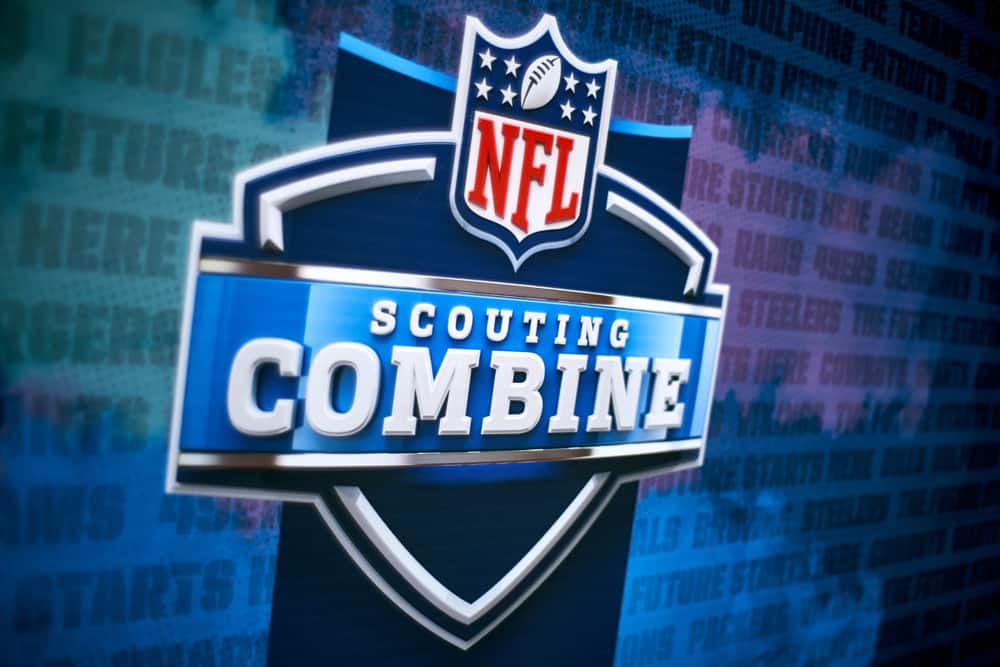 When football fans watch the NFL Scouting Combine, they expect to see players from major schools.
But every year, a number of players from non-FBS schools are invited to the NFL´s premier event.
The league vets these players just like the others, using the same standards regardless of conference or division.
Like the better-known players from bigger schools, a small school player´s stock can jump with a good showing.
It's the combo @NDSUfootball (Carson Wentz – North Dakota State University) to @GoJacksFB (Dallas Goedert – South Dakota State University). #FlyEaglesFly https://t.co/EsGeAmXZdL

— Kim Steve Kuhn (@KimSteveKuhn) September 23, 2018
Even if they are not drafted, the combine is a chance to score an invite as an undrafted free agent.
Non-FBS quarterbacks Phil Simms (Moorehead State) and Joe Flacco (Delaware) have won Super Bowls.
Some non-FBS player in this year´s draft could be the next Jerry Rice (Mississippi Valley) or John Randle (Texas A&M- Kingsville).
There are dozens of small school players on rosters today like Josh Norman (Coastal Carolina) and Cooper Kupp (Eastern Washington).
Here are a few small school players the Cleveland Browns should be watching at this year´s combine.
Maybe Andrew Berry will draft the next NFL Hall of Famer from a non-FBS program.
Kyle Dugger, S- Lenoir-Rhyne University (Hickory, NC)
Plenty of NFL coaches couldn´t tell you where the Lenoir-Rhyne campus is located.
But plenty of NFL scouts found the university and rate Kyle Dugger among the top safeties in this draft.
Dugger is reportedly a beast on a football field.
It's rare to see a Division II player with a shot to get drafted in the first two rounds, but Lenoir-Rhyne safety Kyle Dugger has the athleticism to rise up draft board at the NFL scouting combine. https://t.co/J0NmiU8T01

— Athlon Sports (@AthlonSports) February 23, 2020
At 6´2″ and 217 pounds, he was clocked before the combine at 4.41 in the 40 with a 40-inch vertical.
The film shows Dugger beating receivers to the ball more often than not.
When he doesn´t get there first, he can outleap and outmuscle most receivers.
He had 76 tackles and 3 interceptions this season playing at both the safety and linebacker positions.
Dugger also returned kickoffs and punts, scoring two punt return touchdowns in the same game, twice.
His senior year was limited to 7 games due to an injury.
But he still won the Cliff Harris Award as the best Division II defensive player of the year.
Dugger could be a second-day draft pick and the first Lenoir-Rhyne player drafted since 2000.
Kyle Murphy, IOL- Rhode Island
Another beast, Kyle Murphy played all over the offensive line for Rhode Island.
He settled in as the starting left tackle this season.
But most draft analysts and coaches project Murphy as an NFL guard.
Did You See This:Diamond Talk: Kyle Murphy, OL, University of Rhode Island | Best Pancakes In Rhode Island https://t.co/B3VjF531pt #NFL #NFLDraftNews pic.twitter.com/kfrD1EE4L1

— NFL Draft Diamonds (@DraftDiamonds) November 14, 2019
His experience at tackle and center leaves him favorably labeled as versatile.
Murphy is quick, with good burst and strength.
He is aggressive and finishes his blocks well.
Along with his overall athleticism, Murphy shows a strong football IQ.
Cleveland needs to prioritize NFL-ready tackles.
But Murphy is expected to be available in the later rounds where the Browns would do well to pick him up.
Adam Trautman, TE- Dayton
Dayton hasn´t had a player drafted since 1977.
Adam Trautman could break that drought in the later rounds come April.
For anyone asking if Adam Trautman would be a reach in R2, the answer is no. He's TE1.

— Nick Farabaugh (@FarabaughFB) February 24, 2020
Trautman was a walk-on quarterback for about half a practice his freshman year.
He asked his head coach if he could switch to tight end in hopes of playing a bigger role.
The coach sent him out on a pattern and Trautman made a diving catch.
He shows up at the combine with the most career catches among all the invited tight ends.
In fact, only five tight ends can say they caught more passes in college than Trautman.
At 6´5″ and 255 pounds, Trautman looks like an NFL tight end.
Besides making him difficult to tackle, Trautman´s frame and athleticism help him to block effectively.
At Dayton, Trautman was what Kevin Stefanski hopes David Njoku can be.
Cleveland might miss out on bigger-named tight ends as they prioritize offensive lineman and other needs.
But Trautman can be the plan "B" to Njoku and Ricky Seals-Jones sitting there in the middle rounds.
Honorable Mentions- Ben Bartch and Jabril Cox
Ben Bartch is the only Division III player at the combine and he definitely has the best story.
Bartch converted himself from tight end to a solid left tackle partly by intentionally gaining 70 pounds.
Ben Bartch Beefed Up 70lbs To Get Drafted As An Offensive Lineman And The Shake Recipe He Used Is Legendaryhttps://t.co/cigKdltEXX pic.twitter.com/Zsap3m0Wx4

— Barstool Sports (@barstooltweetss) February 26, 2020
He dominated his level of competition at St Johns (Minn) with great awareness, vision, and smarts.
But until he learns to retreat under control, NFL edge rushers will blow right past him.
Scouts and coaches expect Bartch to make the necessary adjustments quickly enough to be drafted in the mid-early rounds.
Jabril Cox is a linebacker and former division player of the year for North Dakota State.
UC Davis goes for it on 4th down, and it's PICKED OFF by Jabril Cox! Our ball! pic.twitter.com/dC3S6cr1t5

— NDSU Football (@NDSUfootball) September 21, 2019
His statistics were not as impressive after he switched to a weakside linebacker this season.
But he was as dominating and versatile as ever.
Cox has good NFL linebacker size, speed and can cover or rush effectively.
He could go undrafted but would be a worthy UDFA or late pick for the Browns.