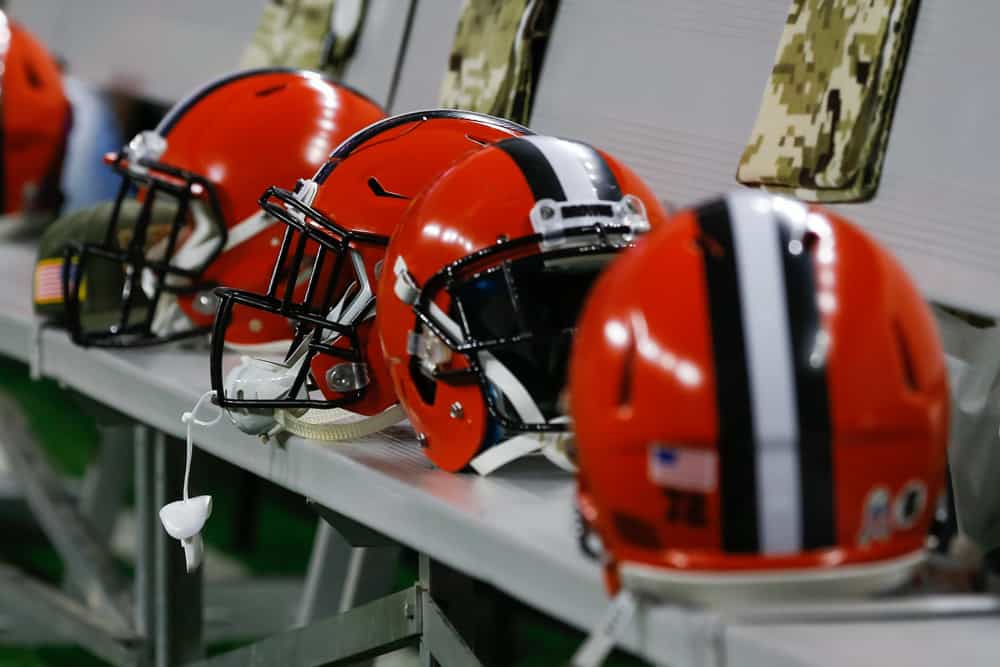 The Cleveland Browns are seeking positive changes under the leadership of new head coach Kevin Stefanski.
Just being competent in 2020 is the goal after what went down in 2019.
The young coach has already added talented individuals all over his staff.
His latest move is to reportedly hire Shaun Huls to serve a new position as the director of high performance.
That is according to Mike Garafolo of NFL Network.
The #Browns are hiring Shaun Huls as director of high performance, source says. Huls heads to Cleveland after he and the #Eagles mutually parted ways last month following seven seasons in Philly.

— Mike Garafolo (@MikeGarafolo) February 27, 2020
Huls was with the Eagles for seven seasons serving in the role that has a focus on strength and conditioning.
Before that he worked for Navy Special Warfare, according to his bio.
So clearly this is someone with plenty of serious experience.
What is This New Role?
Having a "director of high performance" almost sounds like one giant buzzword converted into a job.
But it appears Huls will be focusing on the strength and conditioning aspect for the team.
Essentially, he is higher than a coach as a director.
Reading about Shaun Huls I could see hm building a complete fitness/nutrition program specific for each player

— ChadP71 @BrownsAccess (@chadp71) February 28, 2020
What Huls will exactly do with the Browns remains to be seen.
This will hopefully be addressed by reporters on the ground at the combine before it ends.
Without speculating too much, the overall positive from this is the Browns are adding someone who spent seven years with the Eagles.
And someone who worked directly with the players.
Those who have played football know the special relationships had between players and those who lead the strength and conditioning programs.
Those individuals are the ones talking with the players all offseason when the coaches are only allowed so much contact.
Bonds can be built and players can trust in these coaches to hear their concerns.
One knock against Huls could be that the Eagles dealt with a ton of notable injuries during his tenure.
But are injuries on the field the fault of a strength and conditioning coach?
That is hard to argue unless there was a rash of muscle pulls or non-contact injuries due to a specific training program.
There is no sign of that being the case during Huls' time with the Eagles.
Kevin Stefanski's Strategy
Stefanski is wasting no time assembling a proper staff around him.
New general manager Andrew Berry can also be credited for acquiring the talent.
Berry also just came over from the Eagles and likely had high praise for Huls after the coach did not have his contract renewed.
The #Eagles have passed on renewing the contracts of Shaun Huls, director of high performance, and Shireen Mansoori, director of rehabilitation, Per Jeff McLane.

Huls has been with the Eagles since 2013, hired by Chip Kelly.

Mansoori was hired in 2018.

— Philly Nation (@Philly__Nation) February 4, 2020
Any new approach should be welcomed by Browns fans.
That is not to say Stefanski should automatically get the benefit of the doubt before coaching a single game.
Such a scenario happened with Freddie Kitchens and fans knew it was going downhill after about three-quarters of football in 2019.
But Stefanski is open to adding individuals he already knows and also those he does not.
That shows a trust between Stefanski and Berry that is needed for the Browns to succeed.
The hiring of Huls may not be something that fans remember on gameday.
But his presence will be important for the players in the facility and any positive impact can go a long way for this organization.