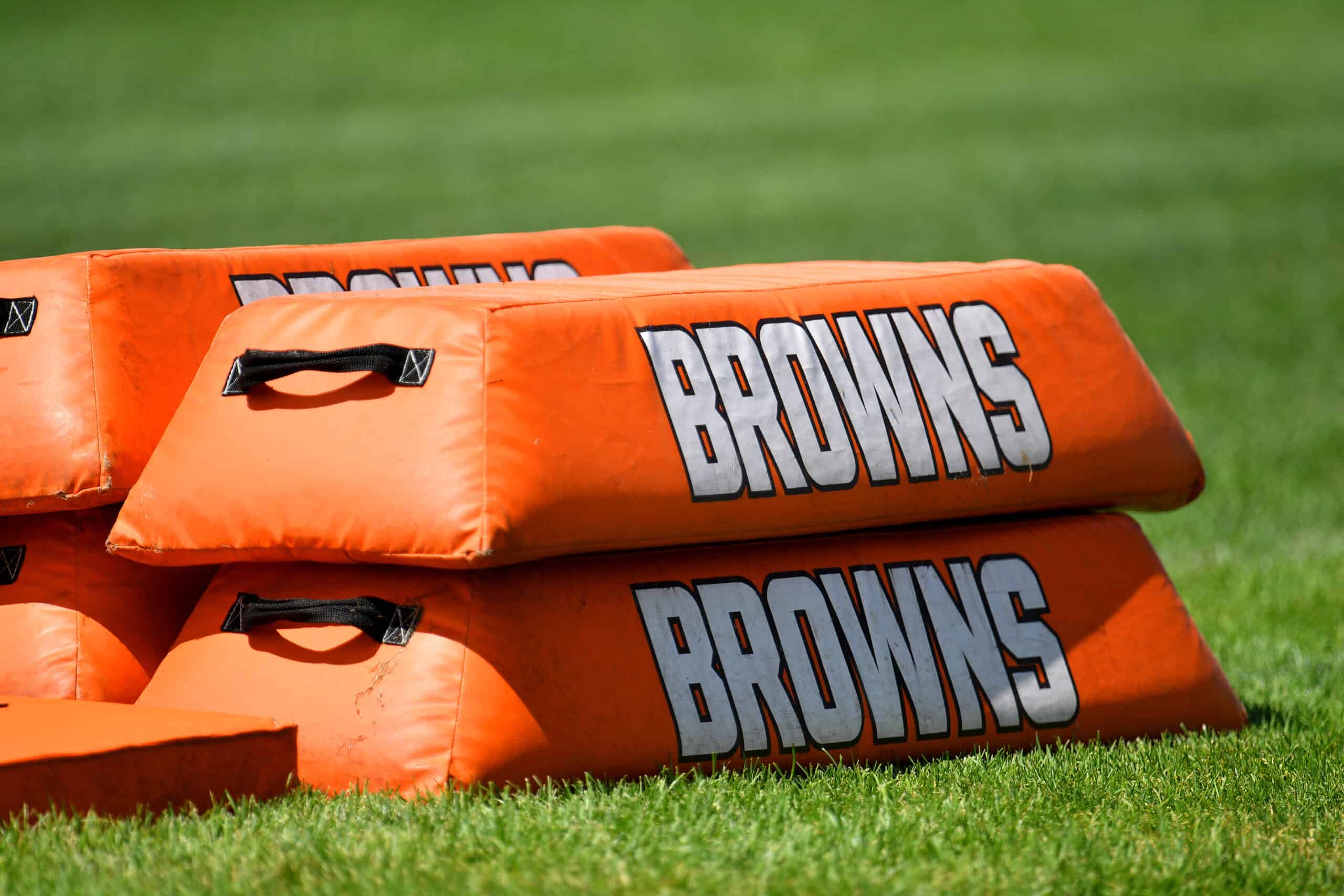 The countdown is on until the Cleveland Browns report to training camp on July 27.
There is a sense of optimism that has not been present in recent years.
The Browns have assembled a star-studded roster that should win a lot of games.
With the Browns announcing that fans are invited to 12 open practices, there will be even more excitement.
The @Browns released the 2021 Training Camp schedule! pic.twitter.com/fUbA9WShDX

— Cleveland Browns Discord (@BrownsDiscord) July 15, 2021
Here are three storylines to watch as training camp begins.
1. Players Returning From Significant Injuries
#Browns Grant Delpit getting some hand eye coordination work in this morning 💪🏽 pic.twitter.com/RhEChIbtRE

— MoreForYouCleveland (@MoreForYou_CLE) July 9, 2021
The Browns had three players suffer significant injuries last season.
First was then rookie Grant Delpit, free safety, who tore his Achilles in preseason and was out for the season.
Next was cornerback Greedy Williams who did not play a snap in 2020 either because of a nerve injury in his shoulder.
Rumors are circulating about his future with the Browns anyway which makes his return from injury and appearance at training camp more interesting.
Bleacher Report's trade packages for Xavien Howard

New Orleans: 2022 1st-round draft pick

Philadelphia: 2022 2nd-round draft pick and Zach Ertz

Arizona: 2022 2nd- and 5th-round draft picks and Jordan Hicks

Cleveland: 2022 2nd- and 4th-round draft picks and Greedy Williams pic.twitter.com/ZyU2Aowrqj

— Dolphin Nation (@Dolphin_Nation) July 17, 2021
Then, there was OBJ's torn ACL suffered in October.
I had a dream last night that the Browns went to Kansas City to play the Chiefs and @OBJ was finally back and healthy and caught a touchdown that looked just like this.

Can't wait to see it in real life on September 12. pic.twitter.com/RYYtFgU6h6

— John (@JohnHillbery) July 17, 2021
All three players have worked really hard to rehabilitate their injuries and will be reporting to camp.
There will be question marks associated with each, and everyone will be watching closely how much and how well they practice.
The other unknown element will be how they handle contact and tackling.
We may not know that piece until the regular season begins unless they see some action on the field in the preseason games.
2. New Players On Defense
There has been much written about what GM Andrew Berry did in the offseason.
He rebuilt a defense that was in dire straits at times last season.
With the addition of Jadeveon Clowney, Takk McKinley, John Johnson III, Troy Hill, and Malik Jackson from free agency, the Browns have more talent than in prior years.
The draft picks will also contribute especially Greg Newsome II (provided he signs his rookie contract) and Jeremiah Owusu-Koramoah.
JJ3 and it's not even a question
He is a veteran signal caller and leader on defense
He will put them in the right situations
Line guys up
I'm not all that worried
He's a franchise safety
John Johnson III is going to make a profound impact on this defense

— Roger 1st in Cuyahoga Falls (@R1stII) July 15, 2021
How Joe Woods and Kevin Stefanski get these individuals to come together as a team led by veteran Myles Garrett will be a storyline not only for training camp but also for the entire season.
3. Kicking Competition
Let us not jump ahead of ourselves and assume that Cody Parkey is the starting kicker for 2021.
He had his share of ups and downs last season but managed to be consistent enough to keep the Browns in games near the end of the year.
However, the Browns claimed Chase McLaughlin off of waivers from the New York Jets in the offseason.
The #Browns claimed K Chase McLaughlin off of waivers, He is 22/28 on FGs in his career with a career long of 52 yards and 31/32 on XPs via Field Yates. pic.twitter.com/zKkExD6pDC

— MoreForYouCleveland (@MoreForYou_CLE) May 10, 2021
That means that Parkey will be kicking for his job in training camp and the preseason.
Given the Browns track record, Parkey should not be too comfortable as the regular season begins.
They cut Austin Seibert last season after a miserable Week 1 performance against the Baltimore Ravens.
Other Stories
Those are the three general storylines to watch as camp begins; however, there will be a lot more to make note of also.
How Mayfield, the offensive line, running backs, and receivers look is always of interest.
In addition, how and where the Browns plan to use rookie speedster Anthony Schwartz is an interesting storyline.
Browns just got the fastest player in the NFL Draft, Anthony Schwartz💨

— PFF College (@PFF_College) May 1, 2021
Thankfully, we will not have to wait much longer to see how these and all the other fascinating Browns storylines unfold.