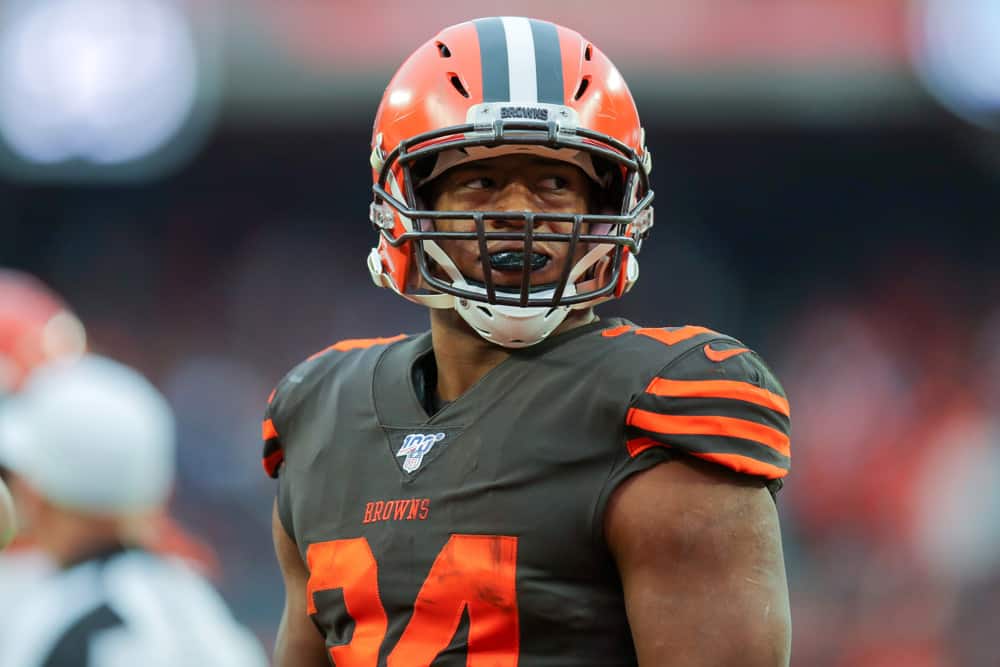 Cleveland Browns players are getting ready to open up the 2021 season with training camp beginning on July 27.
Many of the players have given us a look inside their personal preparations for the season.
The latest to do so is Browns running back Nick Chubb.
Chubb enters his fourth NFL season as arguably one of the best running backs in the NFL.
What Chubb Said
Well, it is not really what Chubb said, it is what he posted on Instagram that made us think he is changing his mindset for 2021.
Nick Chubb just posted this on his Instagram story. 🦇—>🤡 pic.twitter.com/0nyRfbWJqL

— CLE SPORTS WORLD (@Browniestalk) July 15, 2021
Is Chubb planning to channel Joker?
We do not truly know what Chubb is thinking; however, but he has talked about how the character Batman has inspired him in the past.
At Georgia while recovering from his 2015 knee injury, Chubb got extra motivation from the scene where Batman's villain Bane breaks his back in 2012's The Dark Knight Rises.
Last December, Chubb told USA Today:
"I felt like that wall was what I went through getting out of rehab. I had to get up the wall and get free and get back to myself. All that just was so relatable to me during that time…I kind of used that as motivation to keep me up and keep me going because of how he came back from that. That's how I attacked my rehab and my recovery from my injury."
"I felt like my knee was broken in every piece, too."
Chubb In 2021
Perhaps Chubb wants to be more aggressive when the ball gets in his hands?
We have no doubt that Chubb is ready for the season evidenced by this recent weight room post.
My yearly @NickChubb21 is ready for the season tweet. He reps 600 lbs here twice! I am also told this is the fastest he has ever been in offseason .. 👀 @247Sports @NFL @Browns #DifferentDude pic.twitter.com/UyKXhNEhJI

— Rusty Mansell (@Mansell247) July 14, 2021
He also squeezed in a little beach time in Destin.
My friend was on the beach at Destin with her grandsons this weekend and along came Nick Chubb! What a great experience for these guys. #GoDawgs pic.twitter.com/4fcIoBuad7

— Wise Dawg (@wiserdawg) July 5, 2021
Whatever Chubb needs to do to motivate himself and get ready for another outstanding season is fine with Browns fans.