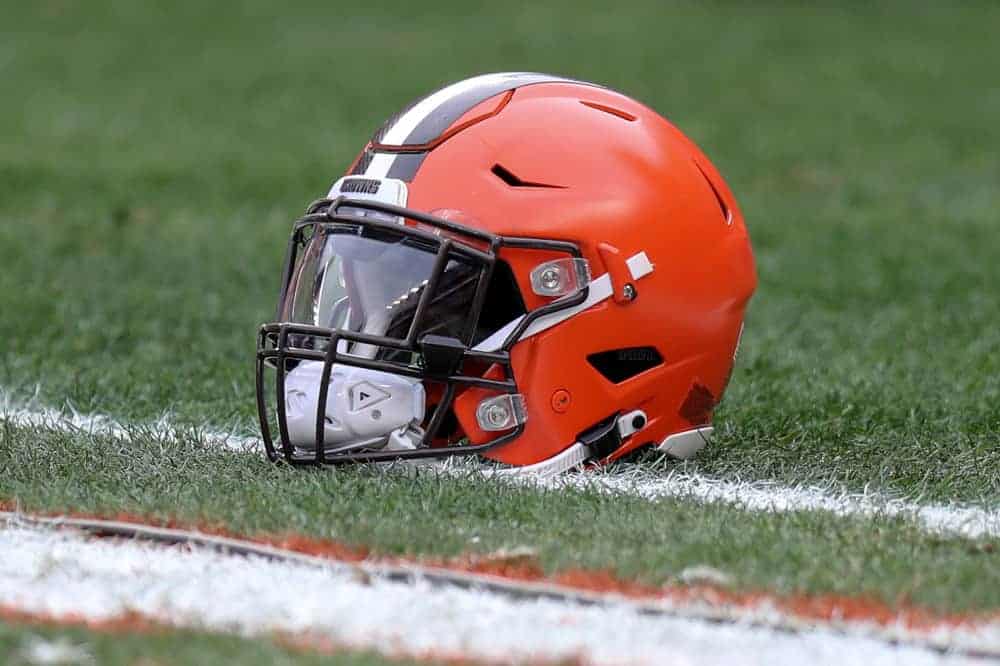 The Cleveland Browns will hire a new head coach before a general manager, according to owner Jimmy Haslam.
Haslam told media members Thursday the coach would have a voice on who is hired as general manager.
However, several sources told The Athletic's Zac Jackson they believe Philadelphia Eagles Vice President of football operations Andrew Berry is the leading candidate for the Browns general manager job.
Here are five things to know about Andrew Berry:
1. Andrew Berry has worked for three NFL teams.
Andrew Berry is in his first season for the Philadelphia Eagles.
The Eagles play the Seattle Seahawks on Sunday afternoon in the NFC Wildcard Playoffs.
Berry could be a hard sell to Browns fans, considering they had an 8-39 record when he was the team's vice president of player personnel from 2016-2018.
Plus, Berry is only in his young 30s.
Before going to Cleveland, Berry worked for the Indianapolis Colts from 2009-2015.
Berry was initially hired as a Colts scouting assistant and was promoted to pro scout in 2011.
In 2012, he was promoted to pro scouting coordinator and then served in that role for his final four seasons with the Colts.
During Berry's Indianapolis tenure, the Colts won four AFC South titles, made five postseason appearances and appeared in Super Bowl XLIV.
2. Berry is Haslam's first choice as general manager, according to a report.
Mary Kay Cabot of Cleveland.com reported Haslam would like to pair Berry with Browns Chiefs Strategy Officer Paul DePodesta.
DePodesta — an analytics guru — made his fame in Major League Baseball, serving in various front-office positions for the Cleveland Indians, Oakland Athletics, New York Mets and Los Angeles Dodgers.
The Browns hired DePodesta in 2016.
@mgbode_WFNY Andrew Berry? Returning to the #Browns? Interesting. https://t.co/Msarb0axs8

— Lunch the Breakfast Sandwich (@LunchBSandwich) December 31, 2019
3. Berry is an Ivy League graduate.
Berry played cornerback at Harvard University, where he earned a bachelor's degree in economics and a master's degree in computer science.
As a cornerback, Berry started all four years at Harvard and earned All-Ivy League honors three times.
Initially, Berry planned to play football at Stanford, but head coach Buddy Teevens was fired in 2004.
As a result, Harvard's website says Berry's visit to Stanford got canceled.
4. Berry played quarterback in high school.
Berry attended Bel Air High School in Bel Air, Maryland.
He starred on the football team with his twin brother, who was the team's top receiver.
5. Berry participated in the Washington Redskins rookie minicamp in 2009.
An NFL playing career wasn't in Berry's cards, so he left to pursue a career trading equity derivatives at Goldman Sachs.
Then, the Colts director of scouting offered Berry an entry-level scouting position.