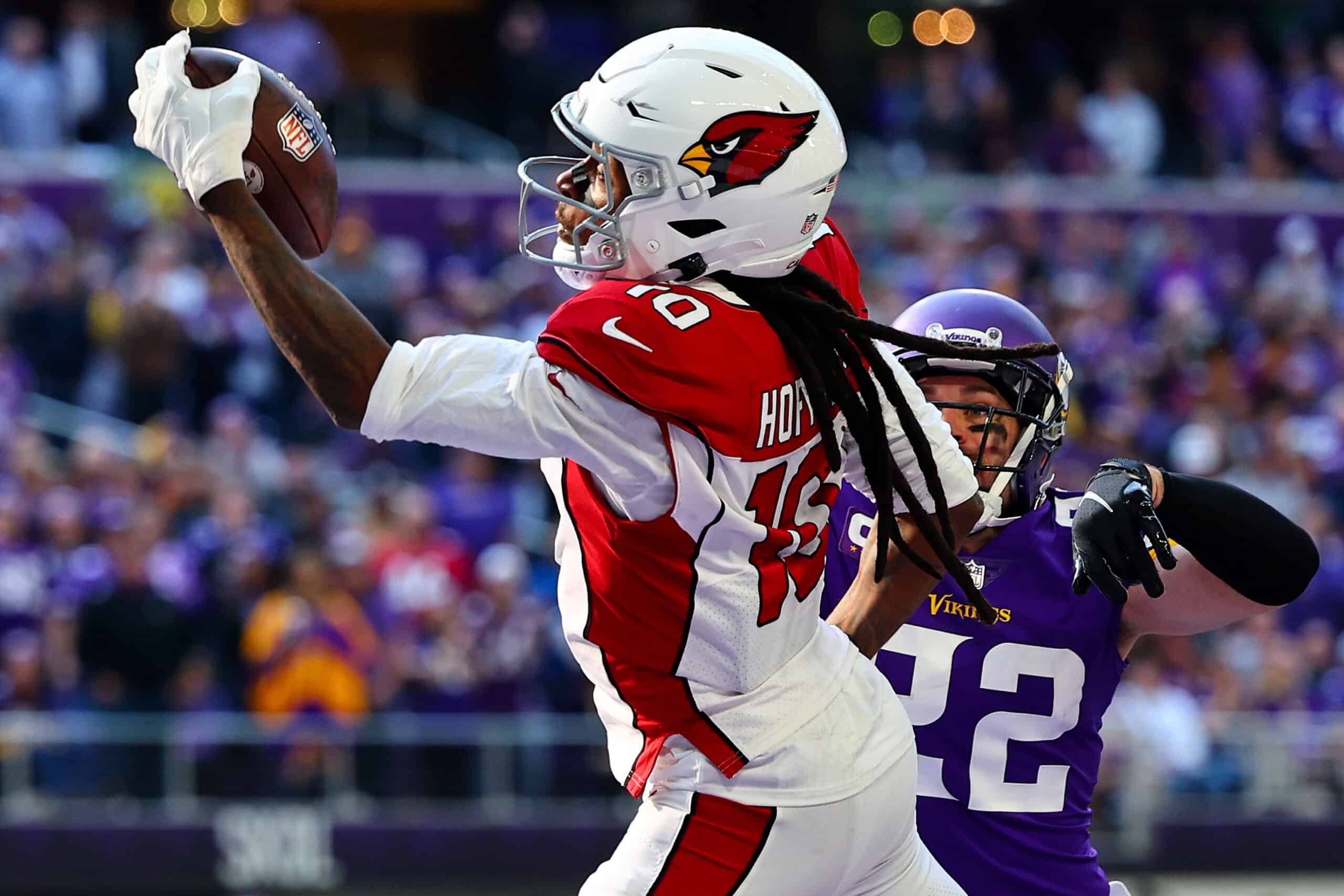 This offseason the Cleveland Browns made a few key moves to improve their roster for the next season.
The Browns have addressed both sides of the ball so far this offseason.
But there is one more move they could make to push them over the top.
That would be signing free agent wide receiver DeAndre Hopkins.
It is rare for a player of Hopkins' talent to be available on the open market.
Yet, the Cardinals are heading towards a rebuild and Hopkins was not in their plans.
Now the Browns should be making a strong push to acquire the former All-Pro.
According to ESPN Cleveland, Browns analyst Jordan Klimack sees "a real possibility" of the Browns signing Hopkins.
.@egoldie80 and @j_klimack20 are connecting the dots on Hopkins to the Browns…. pic.twitter.com/Puryosfgop

— ESPN Cleveland (@ESPNCleveland) June 2, 2023
Klimack also mentioned how the Browns freed up some cap space and now have the room to sign Hopkins.
This would be the type of win-now move the Browns should be interested in.
Playing in the AFC is no easy task as the conference is loaded with great teams.
With Deshaun Watson under center, the Browns should do whatever is necessary to make him comfortable.
Bringing in his former top target from Houston could bring the best out of Watson.
The Browns already brought in wide receiver Elijah Moore this offseason.
But for a player like Hopkins, the Browns should do whatever is necessary to add him to their roster.
Cleveland has not been to the playoffs since 2020 and they have pressure on them to get back to the postseason this year.