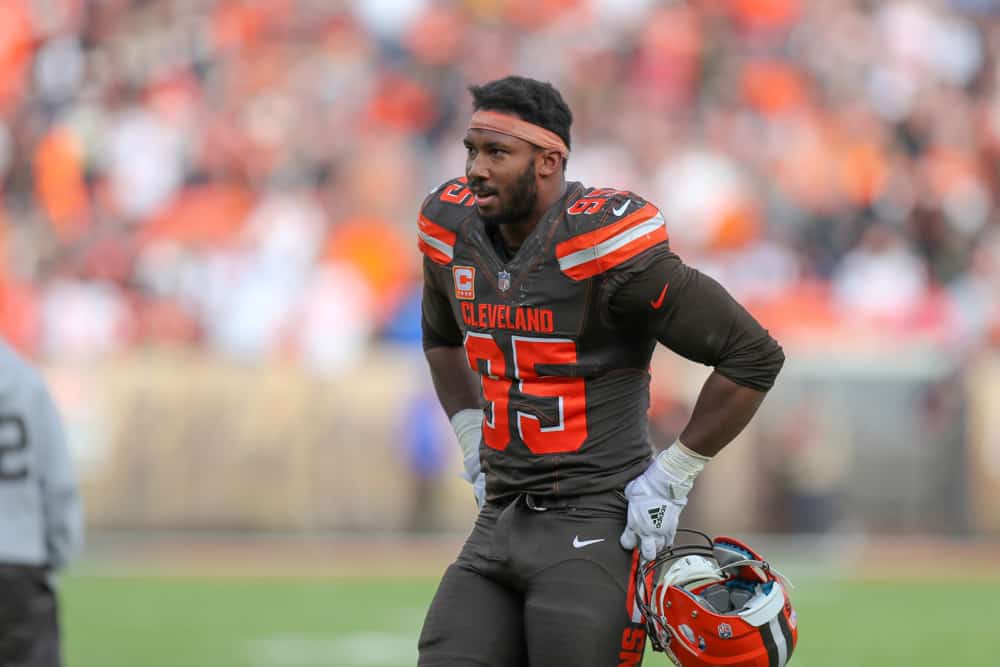 The Cleveland Browns have gotten their OTAs underway, just like every other team in the NFL.
And even though these workouts aren't mandatory, some believe it's the perfect time of the year to develop team culture and lead by example.
That's why Browns insider Tony Grossi seems to be somewhat disappointed about the fact that Myles Garrett hasn't participated in these activities.
"I do think the leader on the defensive side should be involved with the new defense," – @TonyGrossi.

Are you concerned that Myles Garrett isn't at OTAs? pic.twitter.com/E9Pv1pl69H

— ESPN Cleveland (@ESPNCleveland) May 25, 2023
Grossi believes that one would expect the leader of the defense to be out there with their new-look defense, even if other veterans aren't in attendance either, and he does have a valid point right there.
Even though Garrett has been around for a long time and he'll continue to be the centerpiece of the defense, there are plenty of new faces on that side of the field, including new Defensive Coordinator Jim Schwartz.
Garrett has been working out on his own and there's absolutely no doubt that he'll be fully ready to go once the team's mandatory camp begins.
And it's not unusual to see veteran players skipping OTAs to let those who are still working their way up or trying to secure a roster spot do their thing.
But the expectations about the Browns' new defense are the highest they've ever been, and it would've been nice to see him take a more hands-on approach.
Za'Darius Smith recently claimed that they believe they can be the best pass-rush duo in the league next season, and they most definitely have everything in their favor to live by that prediction.