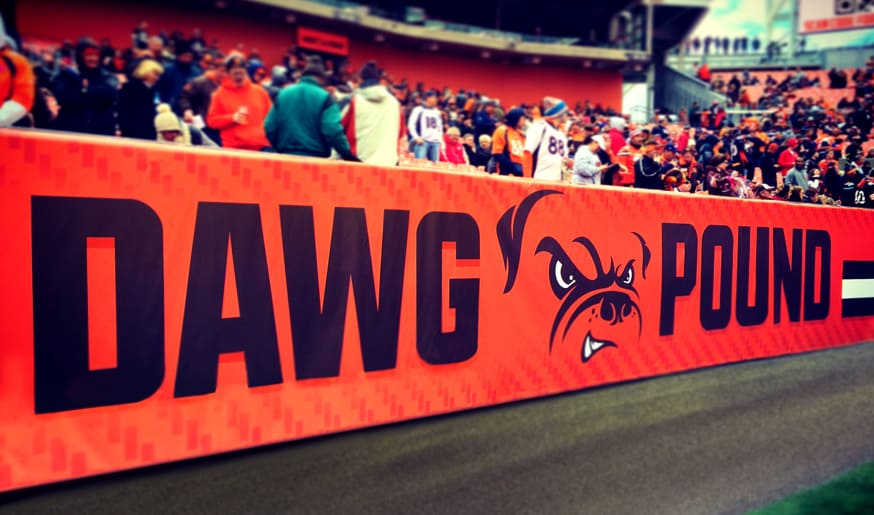 The Cleveland Browns want some input from their fans regarding one of the most crucial aspects of their identity.
They launched a contest to choose the new Dawg Pound logo, featuring thousands of designs.
The top five with the most votes would compete with another logo from a local artist.
And according to the team's website, the voting has finally come down to the last two.
🐶 down to the final TWO 🐶 pic.twitter.com/zoaJPAtyQt

— Cleveland Browns (@Browns) May 25, 2023
Notably, the team also announced that the last round of voting begins Tuesday at 9 a.m. and runs through Friday, June 9.
This isn't the first time that the Browns have reached out to the fans looking for their thoughts on their visual identity.
Just last season, the fans chose to bring back Brownie the Elf — and old mascot — to be on the center of the pitch at FirstEnergy stadium — now Cleveland Browns Stadium.
The Dawg Pound is one of the biggest, loudest, and definitely most loyal fan bases in all of sports.
The team has been through its fair share of struggles since resuming operations in the late-90s, yet you can always count on the Dawg Pound to be in attendance through thick and thin with their beloved team.
But more than a new logo, some fans have pushed the team to build a new, more up-to-date stadium, and most specifically, a dome.
There have been rumors about a potential new stadium, but nothing has happened thus far.
Should that be the case, then you better believe they'll also reach out to the fans for their input.