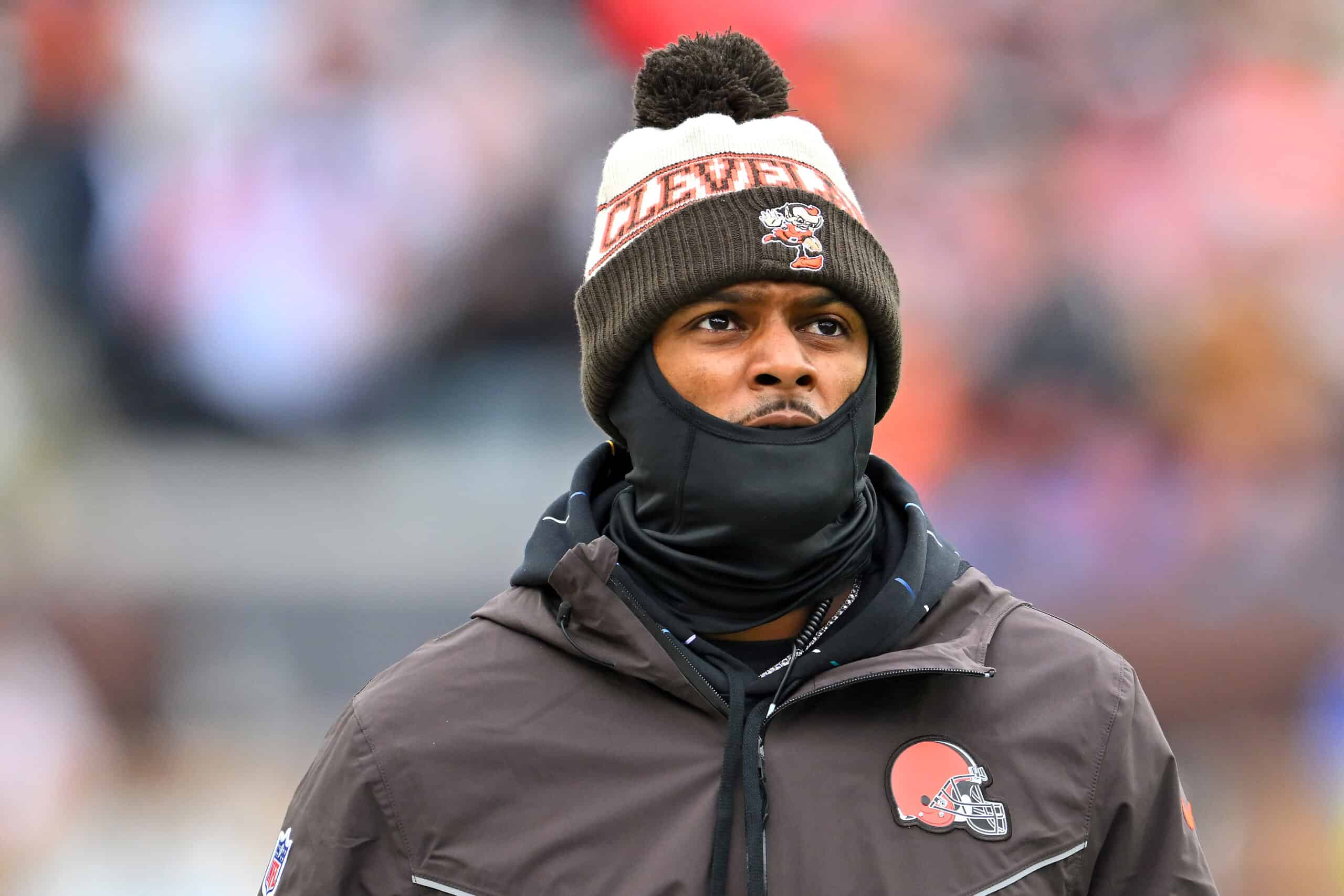 The Cleveland Browns have a complicated situation on their hands right now.
They gave up multiple first-round picks and valuable assets to get Deshaun Watson, and they paid him $230 million, fully guaranteed.
As expected, he didn't fare well in limited playing time last season, as he was coming off a suspension and a long layoff.
But the early returns from this season haven't been encouraging, either, and now that he's dealing with a shoulder injury, some still have hope for him in the future.
That's why Tony Rizzo of ESPN Cleveland urged him to get back to full strength before getting himself back on the field.
"Get yourself healthy before you put yourself on the field again," – @TheRealTRizzo on Deshaun Watson. pic.twitter.com/qII609WyTH

— ESPN Cleveland (@ESPNCleveland) October 23, 2023
He stated that no one trusted Watson more than him, adding that he has never watched him play as poorly as he's playing right now.
Rizzo believes his injury is to blame for this situation, but he also called him out for making terrible decisions, adding that he should have multiple interceptions and that he's simply not that kind of guy.
Truth be told, it was hard to believe that Watson was just going to come back to his MVP level after almost two years away from the game.
But not even the most pessimistic fan thought he would look like this.
Granted that playing through an injured shoulder isn't easy, but Watson's struggles have gone way beyond that.
He's pressing right now, and that's not doing him any favors.
He's got a huge target on his back, and maybe some time off is just what he needs right now.