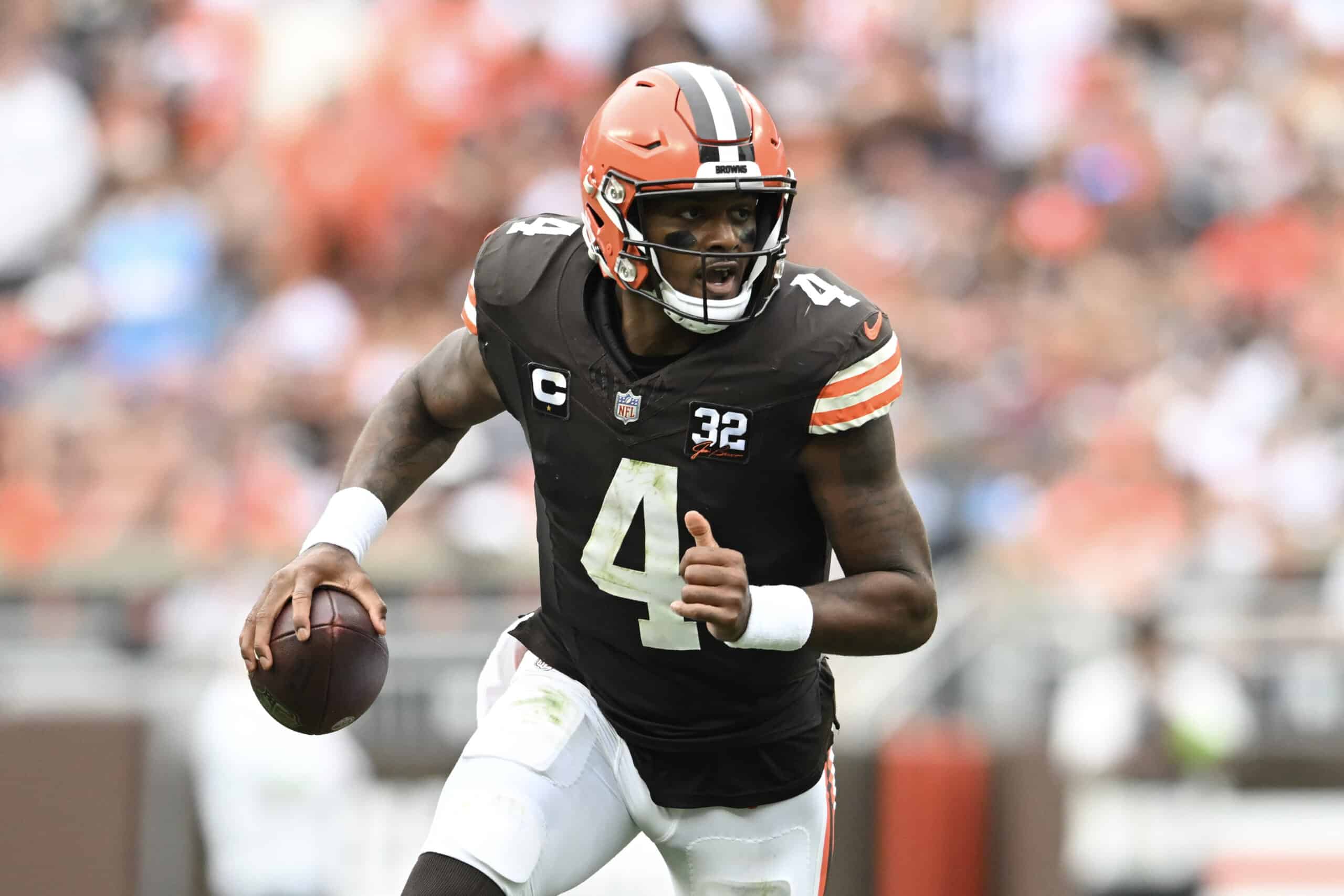 Information about Deshaun Watson's shoulder injury is hard to come by these days.
Kevin Stefanski has perfected coach-speak and the Cleveland Browns won't let Watson talk to reporters.
And at this point, the question has to be whether Watson should be ruled out by now.
Ken Carman and Spencer German debated the impact of a wounded Watson having a bad performance.
Ken Carman and Spencer German discuss the impact of Deshaun Watson's shoulder injury on the Browns and their fans. pic.twitter.com/hkujz4zaVq

— 92.3 The Fan (@923TheFan) October 12, 2023
German thinks the Browns risk looking bad if they put a compromised Watson on the field.
He compared it to 2021's Baker Mayfield shoulder debate when the quarterback played poorly with pain.
Carman takes the opposite approach, saying if Watson can possibly play, he needs to be out there.
The 92.3 The Fan pundit says it's more "professional" to play hurt regardless.
Much of this debate would be moot if the Browns simply shared information.
Last week, fans learned about Watson's MRI results from a CBS announcer during the game.
Stefanski seemed irked that Watson did not play when he told reporters his quarterback was medically cleared.
But GM Andrew Berry said it was always a gametime decision, and that the decision wasn't difficult.
Deshaun Watson's right shoulder contusion (which has been reported since Sept. 27) is in his rotator cuff, a source confirms. He's still day-to-day with the 5-0 #49ers coming to town Sunday https://t.co/cnooKQnof0

— Mary Kay Cabot (@MaryKayCabot) October 10, 2023
Now there are doctors calling the "shoulder contusion" a bruised rotator cuff, raising the urgency somewhat.
Cleveland.com's Mary Kay Cabot quotes an orthopedist as saying such an injury takes 2-6 weeks to heal.
Watson has a well-earned reputation for playing through pain and injury, including a pulmonary contusion.
But if he can't raise or move his throwing arm, Cleveland would do well to rule him out before Sunday.