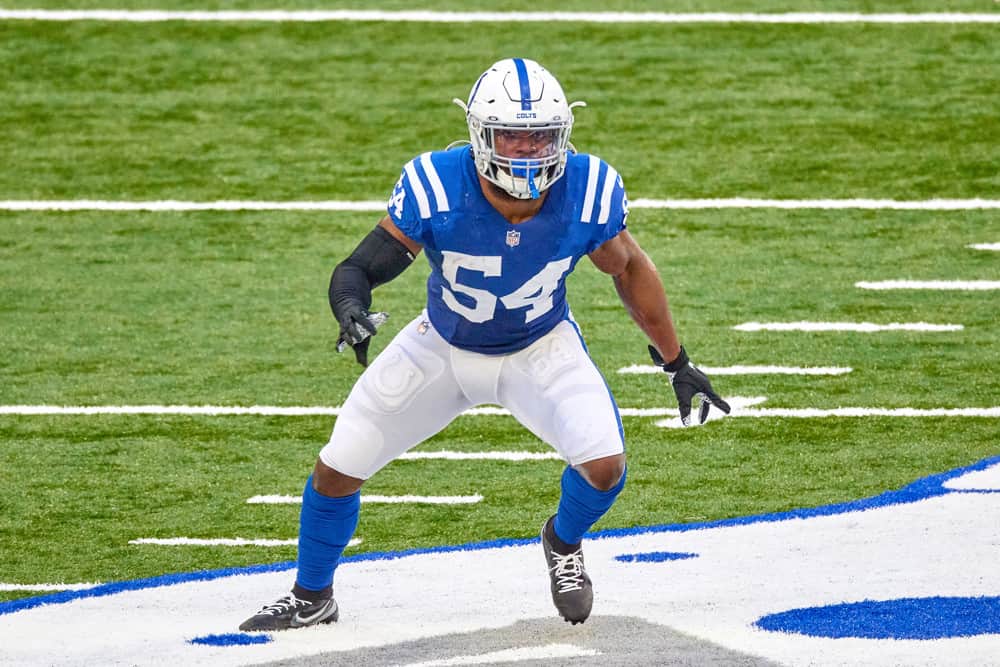 With social media so prevalent, it almost feels customary for new free agent signings to voice their excitement for playing in a new city.
Photoshopped jersey swaps, motivational quotes, and the whole nine yards are expected now.
New Cleveland Browns linebacker Anthony Walker expressed his excitement to join the brown and orange this week.
The former Colt seems genuinely interested in bringing his talents to northeast Ohio.
"I want to win and that is why Cleveland is the place that I chose", said Walker in a Zoom call on Monday.
Hungry for More
Walker has tasted the postseason before during his time with the Colts.
He appeared in three playoff games for Indianapolis but never made it past the divisional round.
A young, energetic player like Walker will be looking to play on an even larger stage, and this Browns team is gearing up for some long postseason runs.
"A team that you could say is a couple pieces away or maybe a play or two away from being in talks of playing in the Super Bowl last year", Walker said of the 2020 Browns. "You join a team like that with the culture they are building, the team, the comradery, all that stuff".
Walker raised a great point regarding the culture.
The Browns have a vibe and excitement around them that long-time fans haven't seen in decades.
Younger generations have never seen the team in this type of position.
Not only are the Browns "changing the culture" on the field and building an unstoppable team – they're also on the forefront of diversity in the workplace and building a culture of dynamic LEADERS determined to rectify NFL's diversity issue.

We should be celebrating this.

— LB© (@Lintendo_64) March 20, 2021
Baker Mayfield has taken to Instagram to hype up each new Browns signing.

The culture of camaraderie Baker's building is special. It's on display every week. pic.twitter.com/rYjVyTvPAL

— Nick Karns (@karnsies817) March 17, 2021
Let's not forget these athletes were also fans at one point.
They know the history of the Browns and what things have been like since 1999.
Anthony Walker clearly wants to be a part of the turnaround (that's well underway already).

Sticking Around?
It will be interesting to see how long Walker's eagerness to play for Cleveland lasts.
He's on a one-year deal, which could lead to a larger contract down the line if he performs well this year.
With a linebacker unit that needed some serious help last year, he'll get plenty of chances to prove his worth this season.
#Browns have signed the linebacker they wanted, albeit to a short term deal, landing the #Colts' Anthony Walker. Big leader and tackling machine Indianapolis was sorry to lose after he became less of a scheme fit. He'll have a big role in Cleveland.

— Charles Robinson (@CharlesRobinson) March 19, 2021
Even if this does turn out to be a one-year stint in Cleveland, the Browns will be getting Walker's best.
Time and time again we see guys have career years when a contract is set to expire.
It can be less common with one-year deals, but Walker is still young and looking to build his career.
He knows this Browns team will get a lot of attention this year and wants to be someone who can help bring them success.
"When you see a team trending in the right direction, you want to be a part of that," said Walker. "Seeing them play last year, seeing the pieces they are adding this year, you know they are building something special."