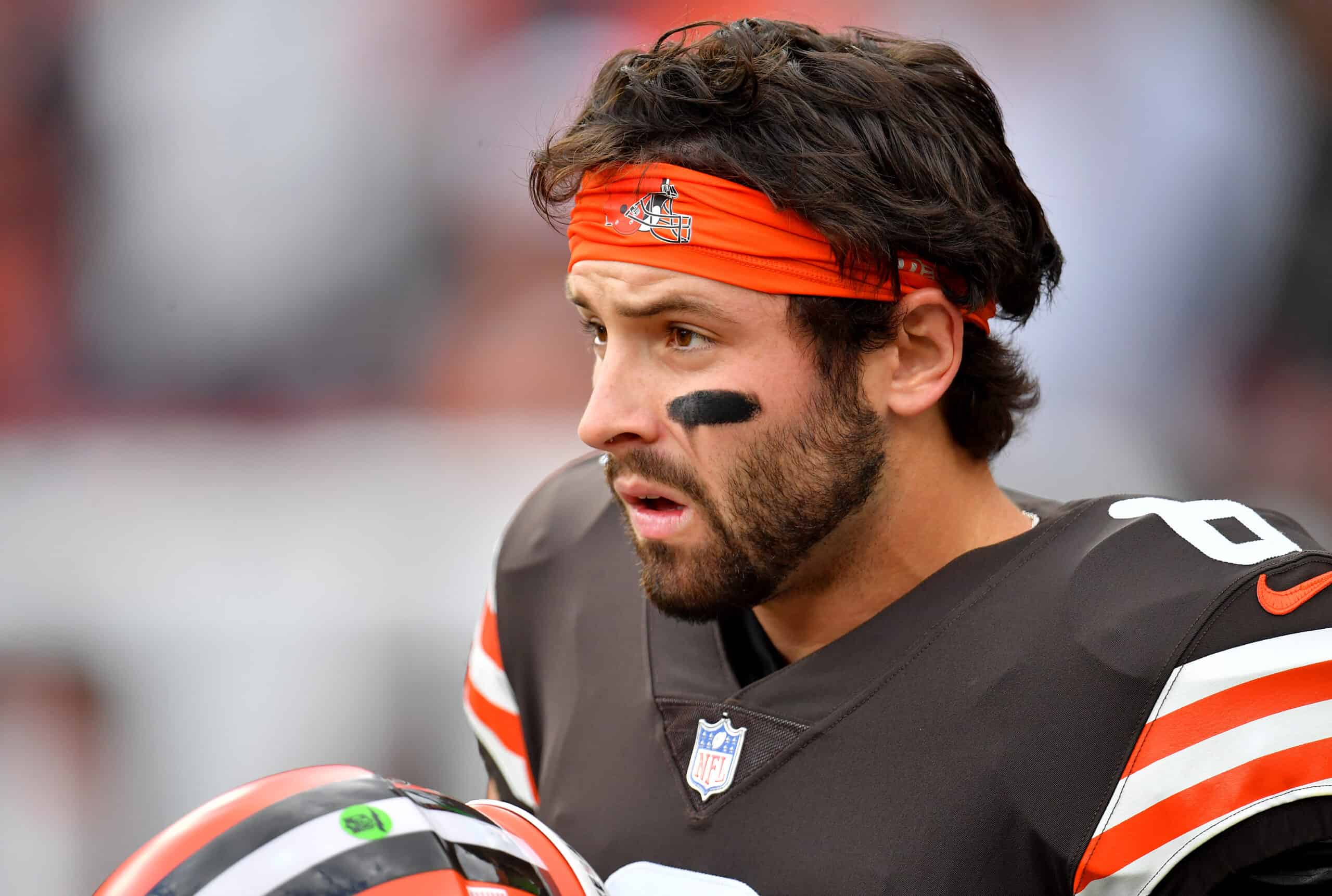 Baker Mayfield is in sunny California while his fans back in Northern Ohio deal with snow and cold.
But the Cleveland Browns quarterback isn't lounging around a warm beach on the southern coast.
He has a date with Dr. Orr Limpisvasti, the renowned orthopedic surgeon from Cedars Sinai's Kerlan-Jobe Institute.
And by the end of today, Mayfield and the Browns should have a clearer picture of his recovery timetable.
Baker Mayfield's message on Instagram prior to his labrum surgery Wednesday. #Browns pic.twitter.com/6lAZgNUVEG

— Hayden Grove (@H_Grove) January 19, 2022
Dr. Limpivasti, team physician for the NHL's Anaheim Ducks, will repair Mayfield's torn shoulder labrum.
While he is at it, he'll get a good look at how Mayfield's fractured arm healed.
Shoulder surgery often involves a painful and lengthy rehabilitation process.
But for his part, Mayfield says he is excited to get the process started after dealing with injury pain all season.
What's Next For Mayfield? 
Assuming there are no surprises, Mayfield is expected to be ready for full practice by training camp.
But between then and now, he'll follow up some early rest with a series of therapy and rehab sessions.
He is expected to spend about 6 weeks in a sling after he leaves the institute.
Then he will start some light work aimed at improving arm mobility and sparking some muscle memory.
Baker Mayfield suffered his shoulder injury trying to make a tackle after throwing an interception. I know it's in the moment, but quarterbacks should be taught to just stay away. Simply not worth it. pic.twitter.com/TVGNwYDvxi

— Ari Meirov (@MySportsUpdate) October 20, 2021
Once he shows he can move the shoulder without problems, the rehab will add weight.
And if all goes well, Mayfield's arm will be strong and flexible enough to throw as well as he did before the injury.
More importantly, Mayfield's rehab team wants him to throw and move his opposite arm naturally.
Then they can work on strengthening the muscles around the labrum to help prevent future dislocations.
Career-Defining Season Lies Ahead
Labrum tears are a common orthopedic injury in adult males and Dr. Limpisvasti is an exceptional practitioner.
Recognizing that, as well as the surgery being on his non-throwing shoulder, Mayfield is expected to be 100% soon.
The most lasting effect might be on Mayfield's bank account.
Playing with pain and decreased mobility made it near-impossible to assess Mayfield's development in 2021.
Browns GM Andrew Berry says the team remains committed to Baker Mayfield as the starting quarterback in 2022. Are you?

Read more here: https://t.co/QPT6Br9jjH pic.twitter.com/GJFY2S6Sfj

— WKYC 3News (@wkyc) January 11, 2022
Cleveland will let him start his fifth season on his rookie deal.
Berry is content to put off contract extension talks until the passer shows he can return to his 2020 form.
At any point, the team can decide they are comfortable enough to start talking about future years.
Mayfield has a little say in where he plays after 2022, too- although Cleveland still has a franchise-tag option.