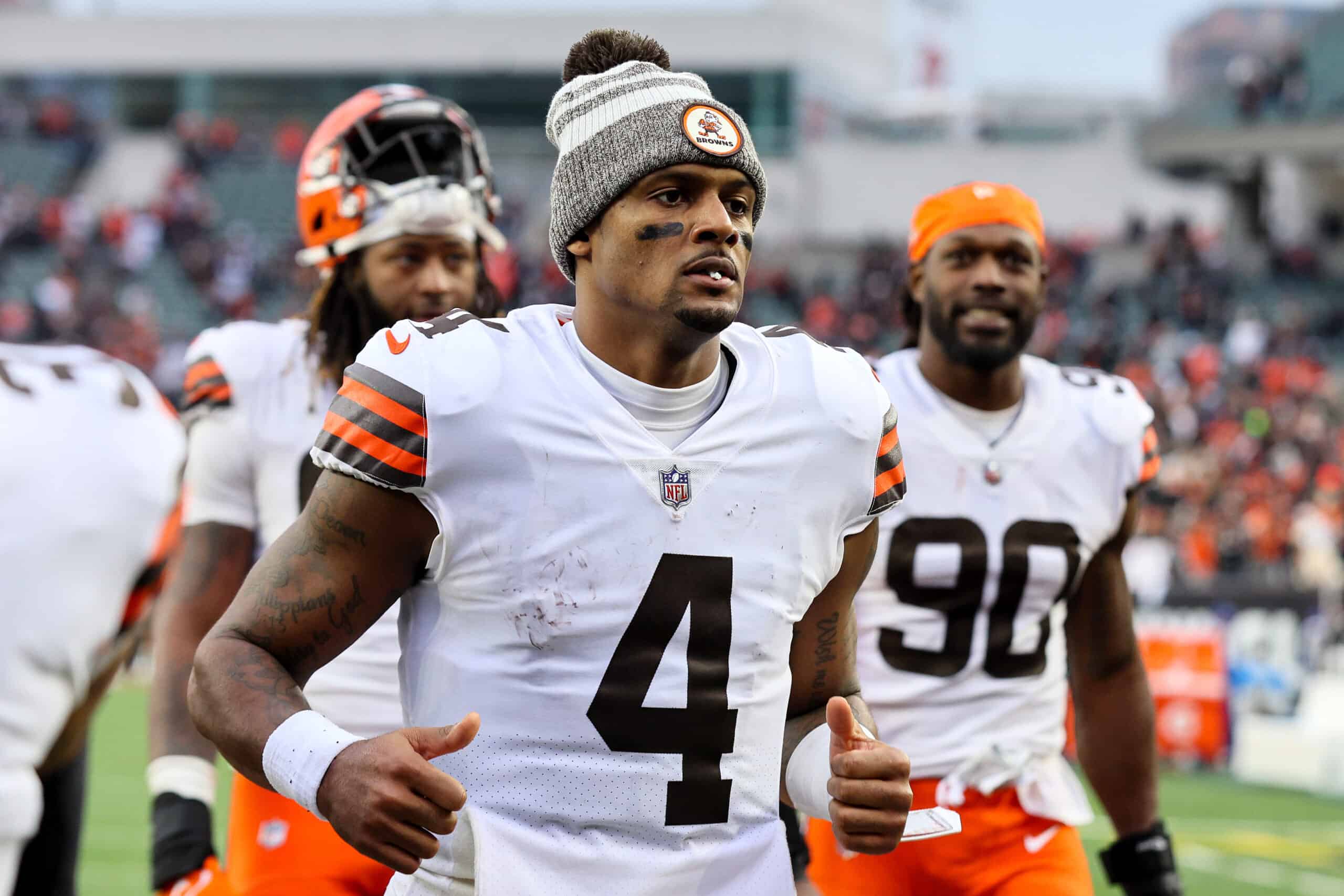 The Cleveland Browns finished the 2022 NFL season with a 7-10 record.
This was largely due to the absence of Deshaun Watson for the majority of the season, who was suspended for the first 11 games.
Now that Watson will be available for the entire 2023 campaign, there are higher hopes for the Browns' season.
This was on full display in a recent segment on ESPN Cleveland radio, where their pundits detailed their thoughts on the roster.
"It's right there for you this year," Tony Rizzo said.
.@TheRealTRizzo ran through the Browns checklist, and on paper, they look pretty damn good.

What are your expectations for this #Browns season right now? pic.twitter.com/1zmVlskJ7i

— ESPN Cleveland (@ESPNCleveland) June 20, 2023
Rizzo went on to detail a "checklist," pointing out the various positive aspects of the roster.
As he and his team highlighted, they are excited about each aspect of the team's roster.
Watson should have an improved season, given another year of experience in the system, and a full offseason to train.
The offensive line comes with high regard, and they should be able to protect him at all costs.
Their running back situation also remains strong, as Nick Chubb continues to be one of the league's premier backs.
Receiving options were bleak for the Browns in 2022, as many believed this to be one of the team's weakest units.
However, after adding a young player like Elijah Moore into the fold, their offense could see a marked improvement.
Their defense and special teams have also been highly regarded by fans, and Kevin Stefanski's coaching hasn't seen much scrutiny.
With any luck, the Browns will be in a position to compete for the top spot in the AFC North.
Can Watson help lead them there?