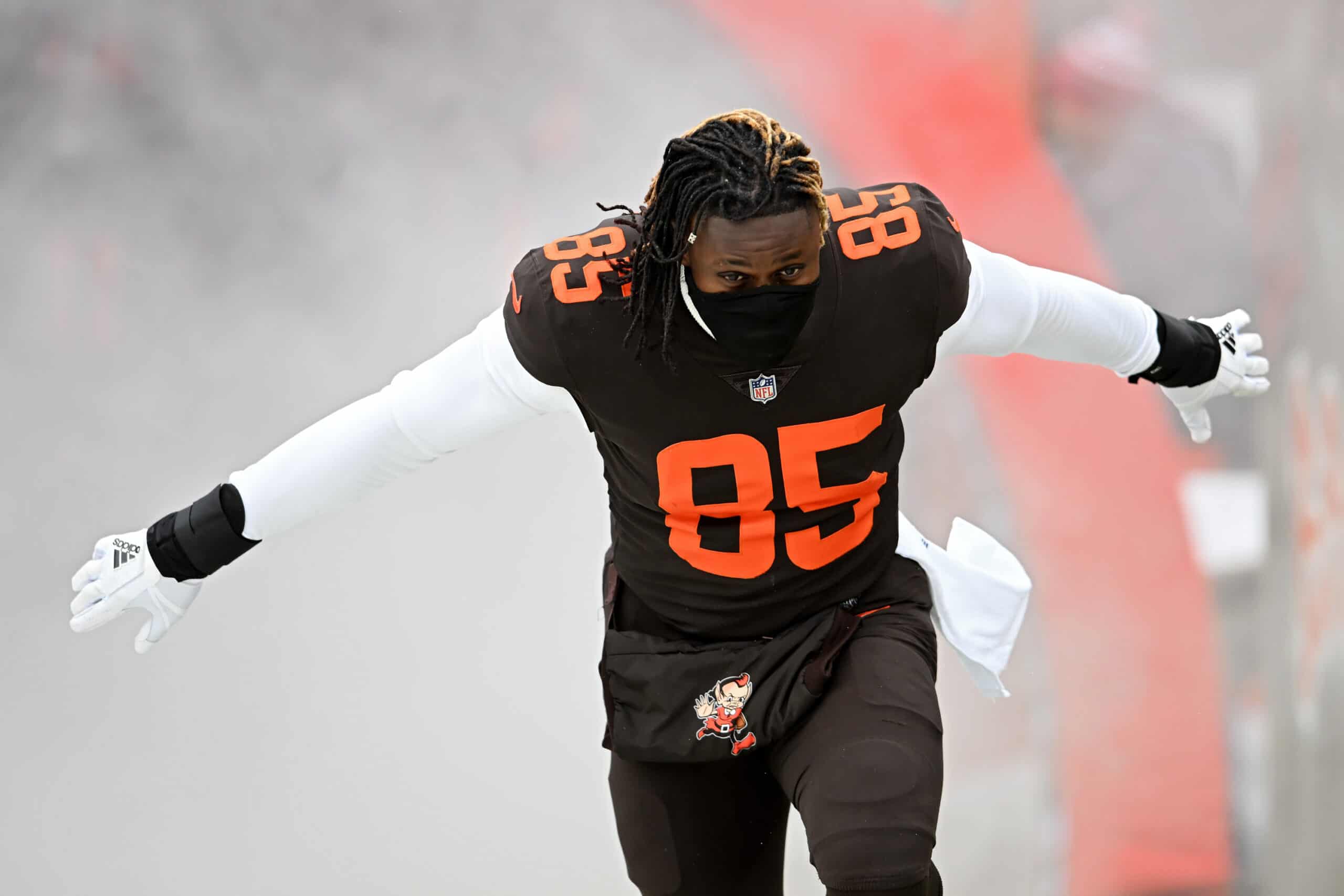 David Njoku of the Cleveland Browns may not be an elite-level tight end, but he is one of the better players at his position in the NFL today.
He had a strong 2022 campaign, putting up 628 yards and scoring four touchdowns despite missing three games.
This coming season, the Browns appear to have a great shot at making the playoffs for only the third time since their inception in 1999, and if they do so, Njoku will play a large role.
One has to wonder how many touchdowns he will score in 2023 with a revamped roster around him.
David Njoku will catch ____ touchdowns this season. pic.twitter.com/ghyN1SipsF

— betJACK (@betJACK) June 15, 2023
For starters, quarterback Deshaun Watson will have a full season with his new teammates after serving an 11-game suspension last fall as a result of the sexual misconduct allegations made against him.
Cleveland will also have a new weapon at wide receiver in the form of Elijah Moore, who can streak downfield and stretch opposing teams' secondaries.
But the team's defense is what has fans most excited.
Defensive tackle Dalvin Tomlinson was signed to beef up what was a very poor run defense in 2022, while Za'Darius Smith will give Myles Garrett an excellent tag-team partner at defensive end.
The AFC will be even tougher this fall and winter, which means the Browns may not have much room for error, but at the same time, they may have the most talented team they have had in decades.
They will have a chance to reverse many years of a poor reputation around the NFL while starting to establish a winning tradition.