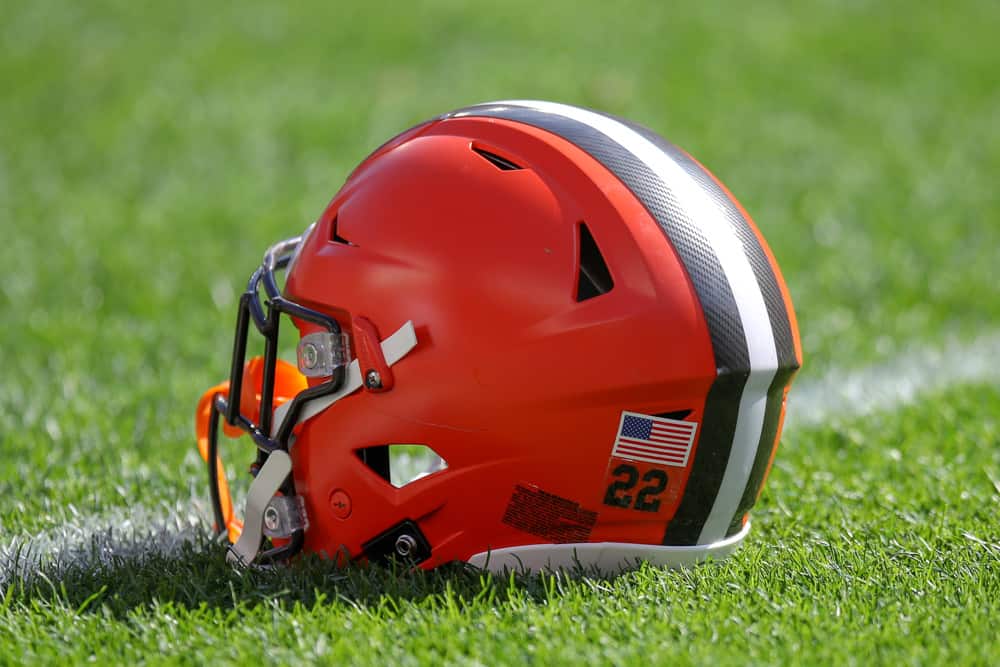 Miller Forristall is among three players signed by the Cleveland Browns.
The third-year tight end returns after appearing in 4 games for the team last year.
Cleveland also signed a pair of undrafted free agents, wide receiver Jalen Wayne and linebacker Cam Bright.
Wayne is the nephew of the Indianapolis Colts' former standout, Reggie Wayne.
We've signed TE Miller Forristall and made a handful of other roster moves

📰 >> https://t.co/FZVGP475tT pic.twitter.com/E3EGfB8hxf

— Cleveland Browns (@Browns) August 4, 2023
Wide receiver Daylen Baldwin and cornerback Thomas Graham have been released with injury designations.
The Cleveland Browns also waived punter Norman Charleton, tackle Hunter Thedford, and running back Nate McCrary.
All the released players saw the field in Thursday's Hall of Fame game.
More Hands For Watson? 
Forristall has been a tight-end project for Kevin Stefanski for the past two seasons.
But his only game statistic in 6 total appearances is a special teams tackle last year.
Jalen Wayne was initially signed as a UDFA by Buffalo after the 2023 NFL Draft.
Jalen Wayne is gone pic.twitter.com/K6qhtFMCkP

— Cam Mellor (@CamMellor) October 29, 2022
He ended his career at the University of Southern Alabama with 152 catches for 1980 yards and 14 touchdowns.
Cam Bright is a 6'0″ 221-pound UDFA out of Washington, but he played 4 seasons at Pittsburgh before that.
Starting 33 of the 64 total games played, Bright made 242 tackles, which includes 25 tackles for a loss.
What It Means For the Browns 
Baldwin (hamstring) and Graham (ankle) were released with injury designations.
But that doesn't preclude them from returning to the Browns if they heal up in time.
It does, however, allow them to seek other opportunities if things look settled in Cleveland.
Cam Bright hanging on for the tackle. #h2p pic.twitter.com/U5LXYDzAHX

— David Hague (@DHPhoto11) October 30, 2021
Likewise for Charleton who averaged 48 yards on 2 punts, but watched Corey Bojorquez launch a pair of 60-plus yarders.
Nate McCrary had 3 rushes for just 5 yards on the night.
Graham played most of the first half and finished with 4 tackles, while Baldwin dropped his only target.