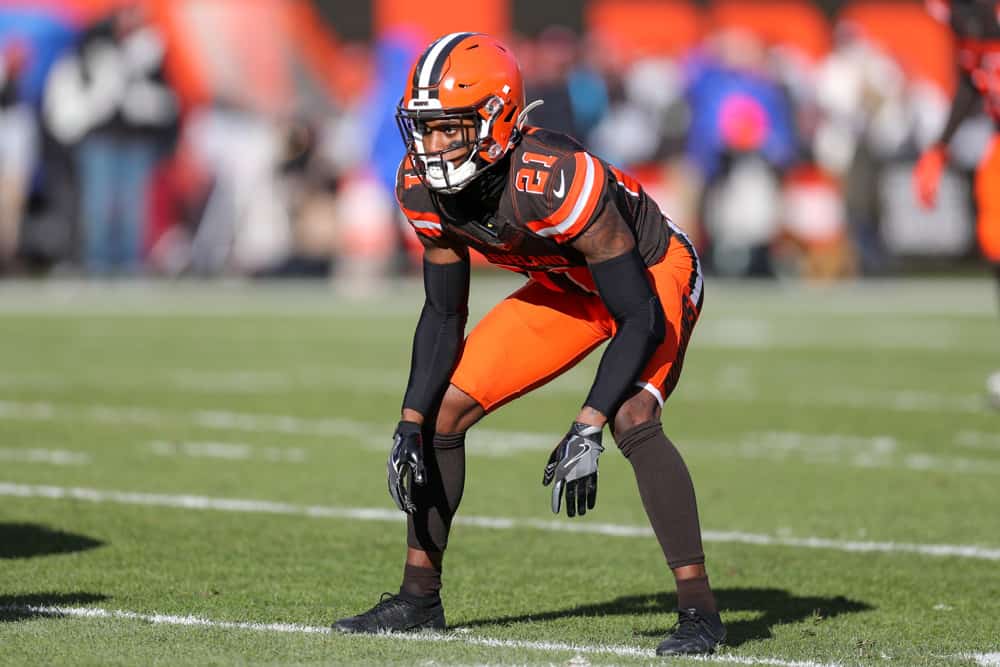 Cleveland Browns cornerback Denzel Ward returned to practice after a two-week layoff dealing with an ambiguous issue described as "soreness."
The 24-year-old Ward enters his fourth season with the Browns.
He looked great and recovered from the peculiar "soreness" yesterday.
#Browns CB Denzel Ward is practicing today. Had been out for weeks with what team called "soreness."

— Nate Ulrich (@ByNateUlrich) August 25, 2021
Denzel Ward working his way back after sitting out the last several practices pic.twitter.com/rhJjyTVhKG

— Jake Trotter (@Jake_Trotter) August 25, 2021
#Browns cornerback Denzel Ward in first practice back pic.twitter.com/BmKmOT8mdg

— Nate Ulrich (@ByNateUlrich) August 25, 2021
All indications are that he will be ready to play in Week 1 against the Chiefs.
ICYMI: Denzel Ward expected to be full-go for the #Chiefs; Takk McKinley still in the #Browns plans for this season: #Browns Insider https://t.co/8kI6QvMwU5

— Mary Kay Cabot (@MaryKayCabot) August 23, 2021
What About Ward's Contract Talks?
Do you remember just a few short weeks ago after Nick Chubb signed his extension?
The news was that the Browns were in talks with Ward about his extension.
After extending Nick Chubb, the #Browns have begun discussing a potential deal with cornerback Denzel Ward, per sources. This could be difficult to do with two years left on Ward's deal, but sides will see where it goes. Talks with QB Baker Mayfield have not heated up yet

— Jeremy Fowler (@JFowlerESPN) August 8, 2021
Both Ward and Baker Mayfield are in the same situation.
They enter their fourth seasons with the fifth-year options exercised for their 2022 seasons.
Some thought Ward's contract extension would come before Mayfield's and maybe before the 2021 season began.
ESPN's Jeremy Fowler reported yesterday that it does not appear that Ward will get a deal before the 2021 season kicks off.
"The Browns have looked to extend several core players, starting with running back Nick Chubb last month. They've begun discussions with cornerback Denzel Ward, though a deal is considered a long shot as of now."
Conclusion
Reaching a deal with Ward with two years left on his contract probably was a long shot in the first place.
Denzel Ward is a terrific player when he is not injured.
Nagging injuries have cost him playing time in his three seasons.
Perhaps the Browns took a longer pause in the contract negotiations when Ward developed "soreness".
No one knows for sure.
The most important thing for Denzel Ward and the Cleveland Browns is for Ward to stay healthy for the 2021 season.
He has never played an entire 16 game season; the most games he played in one season was 13 in 2018.
We are entering the first-ever 17 game regular season which makes his prior injury history a valid concern.
Let's hope Ward stays healthy and is instrumental in the Browns' successes in 2021.