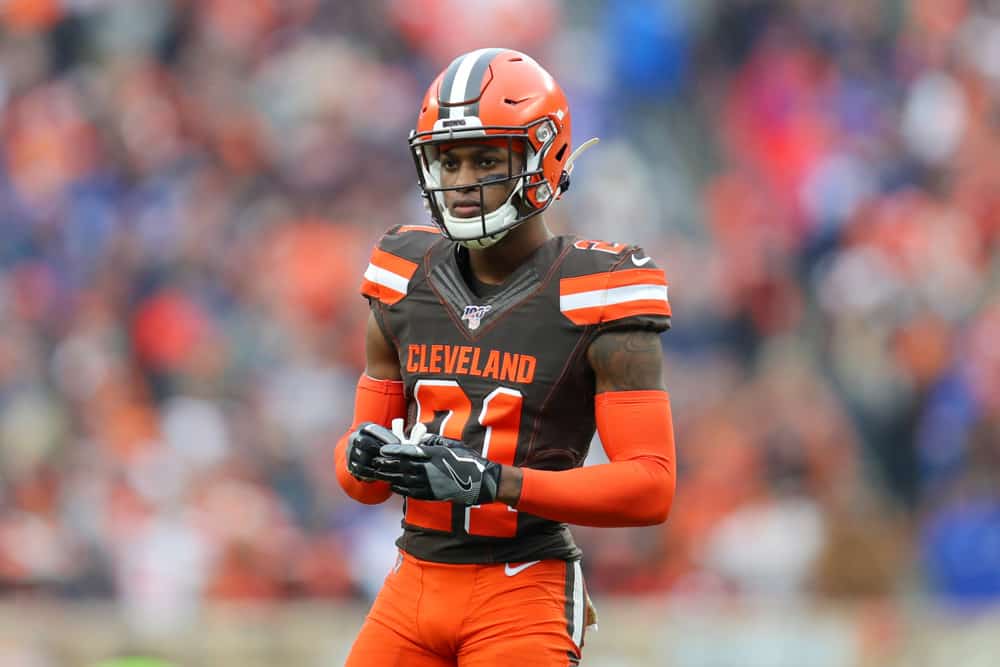 Denzel Ward has played up to his No. 4 overall draft slot since being selected back in 2018.
That is, when he is healthy.
Ward has still never played a full season but has looked great so far in 2020.
Sunday's win over the Philadelphia Eagles saw Ward finish with an interception and a hit on Carson Wentz that led to the Sione Takitaki pick-six that proved to be the difference in the final score.
The bad news is that apparently Ward was playing through a calf injury and now needs an MRI.
CB Denzel Ward (calf) getting an MRI. #Browns

— Jake Trotter (@Jake_Trotter) November 23, 2020
Denzel Ward's Health in Question
This comes as a bit of a surprise after Ward played the entire game against the Eagles.
However, this could be something that flared up after the game and getting an MRI to be cautious never hurts.
The lockdown corner defended four passes on the day and it was confusing as to why the Eagles kept trying to go at him.
.@Denzelward coming up BIG‼️

📺: @NFLonFOX pic.twitter.com/a6ic2e4c3w

— Cleveland Browns (@Browns) November 22, 2020
This MRI news comes on a day when Myles Garrett has already been ruled out for the next game due to COVID-19.
The only positive from all of this?
Jacksonville stands out as another weak opponent and the Browns defense should be fine without Garrett and possibly without Ward.
Yet any injury would be frustrating for a corner who has dealt with several injuries during his young career.
He already has 15 defended passes to his name this year, which is a new career-high through only 10 games.
Ward is a true number one corner on this defense and the Browns will need him against tougher competition such as the Tennessee Titans and Pittsburgh Steelers later this year.
We will all have to wait patiently and hope for the best with Ward's calf.
Luckily, the Browns will remain favorites regardless against a dismal Jaguars team.