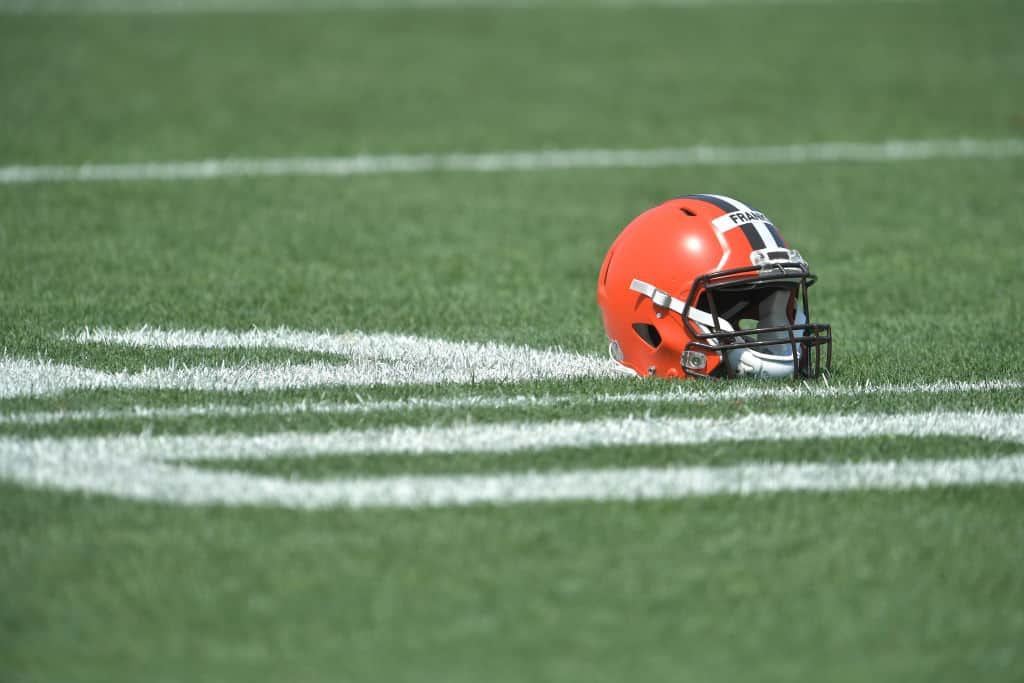 Andrew Berry's first couple of years in charge of the Cleveland Browns have been met with mixed reviews.
But he's one of the youngest executives in the league and one that might have a bright future ahead of him if the Browns take a leap forward next season as expected.
Notably, Berry has just turned 35 years old today, with the team taking to Twitter to ask the fans to wish him a happy birthday.
Drop some 🧡🤎 in the replies to wish our GM a happy birthday pic.twitter.com/VCK3Uy1FiW

— Cleveland Browns (@Browns) March 30, 2023
Even so, a birthday cake might as well be the last thing on Berry's mind right now.
The NFL Draft is just 27 days away, and the Browns have eight picks to make the most of.
The Browns are well aware of their need to improve offensively, and while it will all obviously start with franchise QB Deshaun Watson, it'll be up to Berry to surround him with the kind of weapons he needs to thrive.
They already traded for slot WR Elijah Moore while also adding WR Marquise Godwin and TE Jordan Akins, who played with Watson for a couple of seasons with the Houston Texans.
Goodwin and Moore are two of the fastest guys in the league, and adding a familiar face like Akins makes us think the Browns will take a step forward offensively, although the bar wasn't that high from last season with Jacoby Brissett under center.
But for now, fans can just wish the GM a happy birthday and hope he keeps up the solid work for the remainder of his tenure.