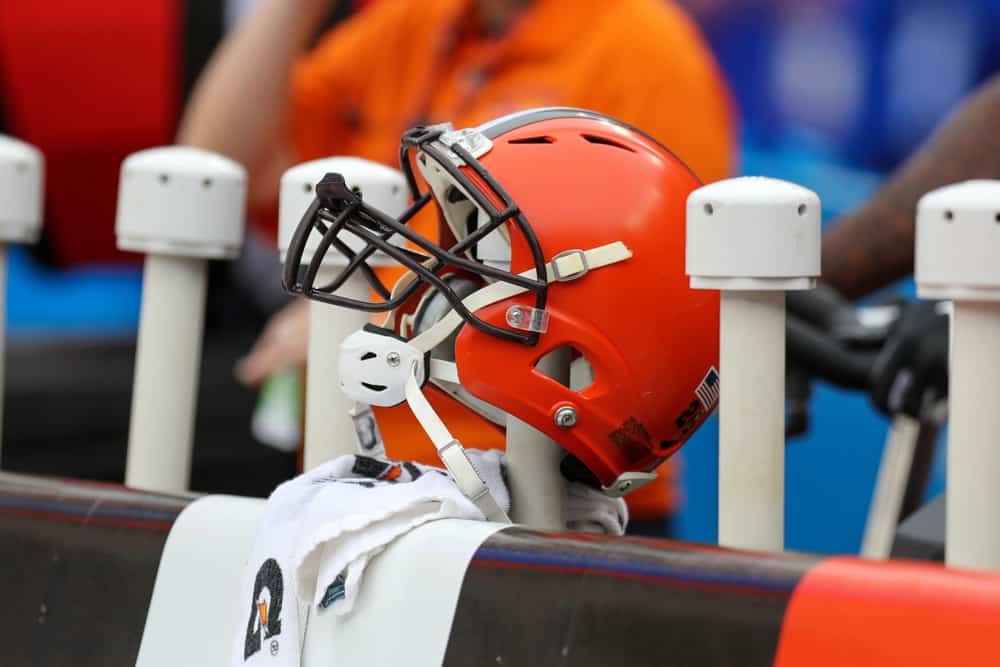 Andrew Berry all but finalized the makeup of his front office this week.
Former San Francisco 49ers executive Kwesi Adofo-Mensah is the Cleveland Browns´ new Vice President of Football Operations.
The #Browns have hired Kwesi Adofo-Mensah to be their VP of Football Ops under Andrew Berry, I'm told. He was previously the Director of Football Research and Development for the #49ers.

— Ian Rapoport (@RapSheet) May 15, 2020
Adofo-Mensah worked in the football research and development department of the Niners´ organization.
He wore the title of Director of Football R&D for the past two seasons.
That followed five seasons as manager of football research and development.
According to San Francisco´s team website, Adofo-Mensah´s role was to
"develop and implement advanced quantitative methods for game strategy and personnel evaluation."
In other words, Berry brought another advanced analytics guy into the Browns´ fold.
Adofo-Mensah fits the Browns´ new front office mold in another way, too.
New #Browns VP of Football Operations Kwesi Adofo-Mensah attended both Princeton and Stanford Universities, earning a Master's in Economics from the latter. Been with the 49ers for the past seven years in Football Research and Development.

Another solid add to the organization.

— Cody Suek (@WFNYCody) May 15, 2020
He comes via Princeton University, making him the latest Ivy League graduate in Cleveland.
The new vice president went on to earn a Masters Degree in Economics from Stanford, too.
Prior to joining the 49ers, Adofo-Mensah worked for CreditSuisse, JP Morgan, and the Taylor Capital Group.
The vice-president of football operations is essentially the assistant general manager under Berry.
While the GMs get most of the press, the assistants keep the daily operations running.
Berry put his trust in the former 49er to assure continuity and progression of the Browns´ vision.
Ryan Grigson Awarded Full Time Role
Former Indianapolis Colts general manager Ryan Grigson also joined the team in a full-time role.
Grigson worked for the Browns as a senior personnel executive in 2017.
Kwesi Adofo-Mensah is essentially the #Browns assistant GM. They've hired former #Colts GM Ryan Grigson too. Still working through the title. He joined before the #NFLdraft

— Mary Kay Cabot (@MaryKayCabot) May 15, 2020
While he might have trouble keeping up with his new bosses in an economics discussion,
The former Purdue Boilermaker´s experience earned him another role in Cleveland.
Earlier this year, Grigson acted as a pre-draft consultant to Berry and the rest of the Browns´ brain trust.
If that was an audition, he apparently passed it.
The team did not assign a title to Grigson as of this writing.