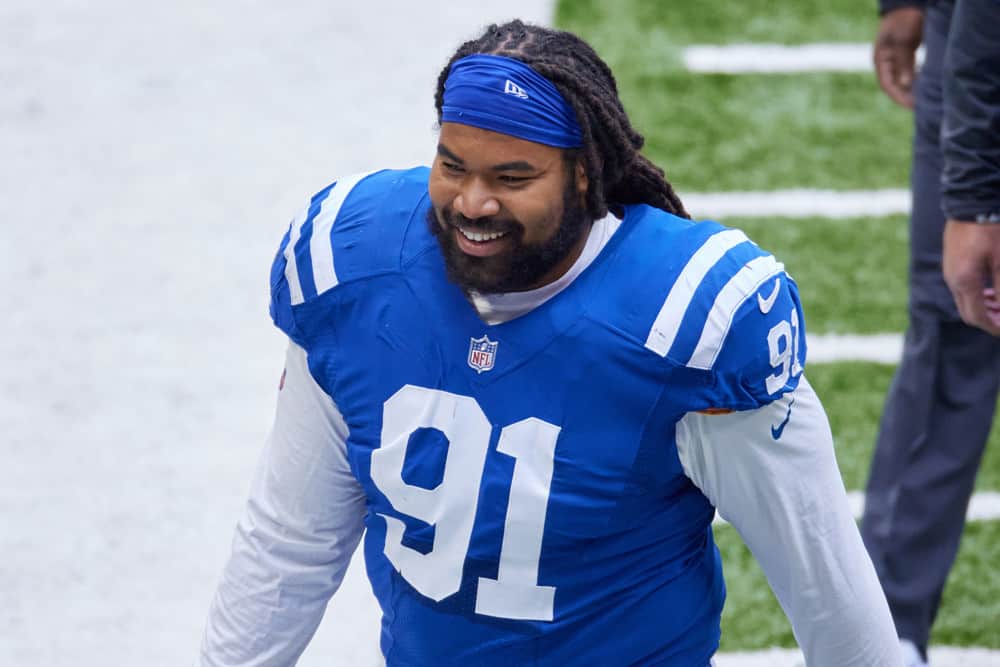 No NFL team tends to be particularly busy on Christmas if they aren't playing.
The Cleveland Browns were not completely absent of activity though as they hosted a workout for Sheldon Day.
Day, a defensive tackle out of Notre Dame, has had a quiet NFL career to this point.
This was NDs best front 7 as well in a long time, lot of NFL players on that ND defense – Nix, Tuitt, Farley, Kapron, Russell, Sheldon Day https://t.co/FlLqt4Foz8

— TJ (@TeeJ_Apple) December 20, 2020
He was drafted by the Jacksonville Jaguars in the 4th round of the 2016 draft but was waived by the team in November of 2017.
Two days after he was waived, Day was picked up by the San Francisco 49ers.
He remained in the Bay Area through the 2019-2020 season before the Colts signed him to a one year deal.
Day, who had knee surgery in the offseason, has struggled with his injury this season.
Ballard says Sheldon Day (knee) is going to IR.

OT-Chaz Green is coming back to the 53-man roster.

— Kevin Bowen (@KBowen1070) September 6, 2020
After appearing in just four games, Day was waived and cut from Indianapolis last month.

Could He Serve a Role on the Browns?
Day has just six career sacks over his professional career.
He's 26, so it's not like Day is an aging veteran incapable of improving.
Still, it's likely he is what he is at this point.
Sheldon would be acquired to provide depth to the defense more than anything else.
He isn't a "must-have" for Andrew Berry, but some Colts fans on social media sure do want him back in Indy.
This is where Sheldon day will be missed

— Davon (@TheEra_) November 25, 2020
Bring back Sheldon Day!

— Colts4Life🏌️‍♂️AJ🥜 (@ColtsFanatic09) November 25, 2020
Wish they hadn't cut Sheldon Day right about now!!!

— Ayden Jent (@Ajent20) November 25, 2020
It's interesting to see Colts fans vouching so passionately for Day.
Obviously, those Tweets represent a small sample size on a social media outlet.
However, I'd rather a potential acquisition be talked about in high regards on social media than in a negative fashion or not at all.

Will the Browns Sign Him?
It may not be a bad idea for Andrew Berry to take a flier on Day.
Sure, he's had some trouble finding a true fit in the league.
But with the world still dealing with COVID-19 and the Browns needing to actually concern themselves with postseason depth in December this year, Day could serve a purpose.
Sheldon Richardson is expected to play against the Jets after missing practice time this week with a neck injury suffered in the win over the Giants.
Even if he is good to go the rest of this season, defensive tackle is not a particularly deep position for this Browns defense.
Within the context of this season, depth is especially important.
Bringing Day on board would be a low-risk move that could end up paying dividends if injuries or COVID impact Cleveland's defensive front.