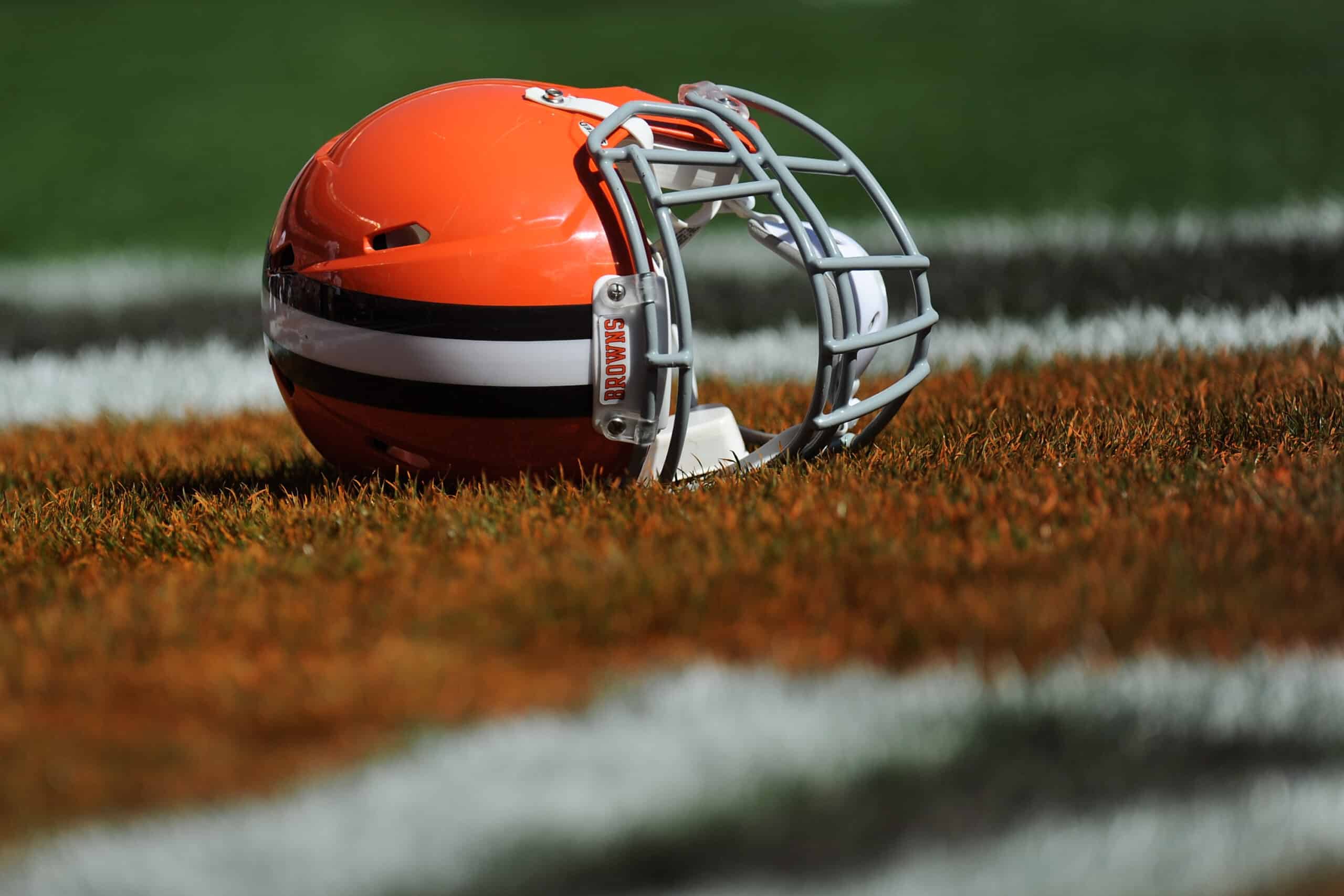 Andrew Berry put a lot of work into rebuilding his wide receiver room.
Then he signed tight end Jordan Akins to the Cleveland Browns roster.
More targets might be key to helping Deshaun Watson find his passing champion form.
But when they hyped up their best offensive tandem, the Browns' social media team knew who to turn to.
would hate to be the opposing team seeing these two walk out of the tunnel @deshaunwatson | @NickChubb pic.twitter.com/chj48LBDBF

— Cleveland Browns (@Browns) July 25, 2023
All the receivers in the world in a pass-first offense won't affect Nick Chubb's status with the Browns.
Chubb remains the most-feared weapon in Cleveland's attack.
And with a vintage version of Watson sharing the backfield, Chubb could have his best season yet.
We have to agree with the Browns' contention that the pair will put fear in opponents' hearts.
Nick Chubb Set For Huge Season 
Opposing defenses have routinely stacked the box and forced Cleveland to throw throughout Chubb's career.
Cleveland has never had a quarterback consistent enough to persuade them to stop.
And Kevin Stefanski's offensive game plan didn't do the trick, either.
But in 2023, the team is finally ready to jump into the pass-first mentality of the NFL.
NICK CHUBB TOUCHDOWN RUN!!! pic.twitter.com/0gfk8ZAyij

— Cleveland Sports Talk (@CLEsportsTalk) September 27, 2020
After Watson's dismal 2022 debut, defenses might initially lean toward stopping Chubb again.
But eventually, a successful passing attack should force them to shift their focus.
Berry was able to keep his offensive line intact for 2023, and that also bodes well for the running game.
And Chubb might finally be set up to grab that elusive NFL rushing title.
Watson Has A Full Toolbox 
Watson once led the NFL in passing, despite throwing under pressure as a habit.
And even though his tendency to hold the ball too long contributes to his sack total, he has never had a line like he does now.
One could argue that, even without DeAndre Hopkins, Watson has a stronger top-to-bottom receiving group, too.
The addition of Akins might feel comfortable, but David Njoku is a superior tight end.
The replay angle of this Deshaun Watson touchdown is unreal 😱

(via @thecheckdown) pic.twitter.com/mHbsObcF0O

— SportsCenter (@SportsCenter) October 27, 2019
And while Watson had a strong 1-2 punch, he didn't have WR-3 or 4 like Marquise Goodwin and Elijah Moore.
Watson's time-to-throw might elicit memories of a less-accomplished former Cleveland quarterback.
But the difference is easy to see, as Watson keeps his eyes downfield and can lead or anticipate receivers.
Throw in a better sense of when to run, and it's easy to see why the Browns chose to hype up Watson alongside Chubb.