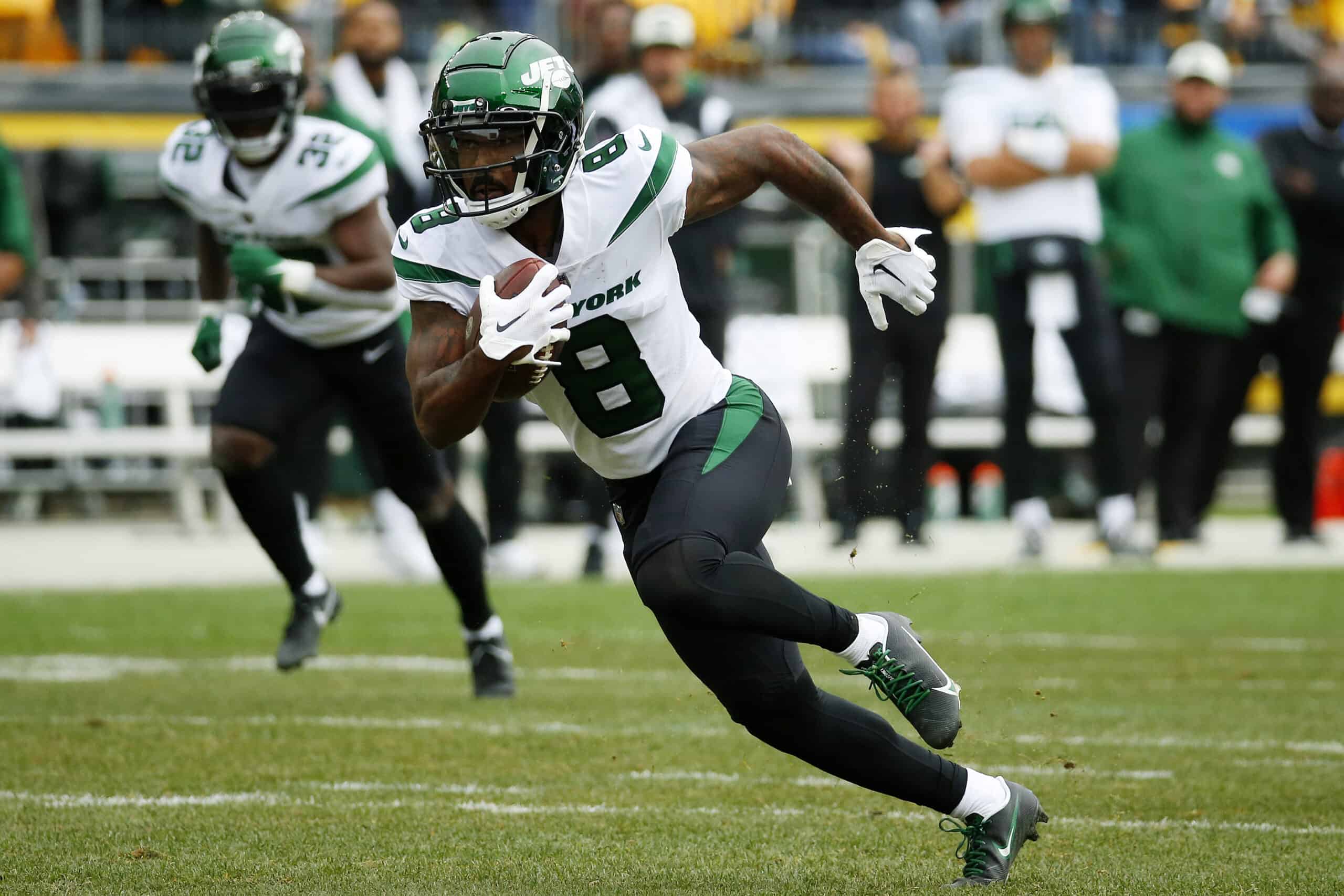 The NFL has officially been put on notice.
Fantasy football owners looking for receiver help may want to heed this warning as well.
During Tuesday's practice session, per the 92.3 "The Fan" Twitter account, Cleveland Browns defensive back Greg Newsome II had some high praise for new wide receiver Elijah Moore.
#Browns CB Greg Newsome II on WR Elijah Moore: "I'm super excited. I'm just going to tell, the NFL better watch out for him. He's one of the best I've been against. He's a great route-runner. He has speed. I'm definitely super excited for him."

— 92.3 The Fan (@923TheFan) July 25, 2023
Cleveland brought in Moore this past winter in a trade with the New York Jets.
Elijah adds depth to a receiving corps that seems poised for a solid 2023 season.
Fans are excited to see what Moore can offer once meaningful football starts being played.
Until then, the words of Newsome, someone going up against Moore and the receivers every day, will serve as a flavor-test of what Moore will bring.
#Browns CB Greg Newsome II has some high praise for WR Elijah Moore pic.twitter.com/deTwpSR0iE

— Mary Kay Cabot (@MaryKayCabot) July 25, 2023
Moore, a 2021 second-round pick out of Ole Miss, burst onto the NFL scene as a rookie with the Jets.
Last season, however, his numbers took a bit of a dip.
Moore also grew frustrated with a lack of targets and eventually asked for a trade from the team.
It's a situation that Browns quarterback Deshaun Watson referred to as "toxic" in a Twitter Space.
The Jets shuffled the roster to welcome Aaron Rodgers, landing Moore in Cleveland.
So, what will his role be in Cleveland?
That is yet to be determined, but it appears his versatility is something head coach Kevin Stefanski will want to take advantage of as he noted earlier this week.
#Browns coach Kevin Stefanski on potential for WR Elijah Moore to affect offense. pic.twitter.com/QUhS9YD3B4

— Scott Petrak ct (@ScottPetrak) July 24, 2023
Stefanski has also shared his admiration for how hard he's seen Moore work so far this summer.
A combination of versatility and good work ethic should land Elijah a consistent role for this year's Browns.
Like Newsome said, "the NFL better watch out".