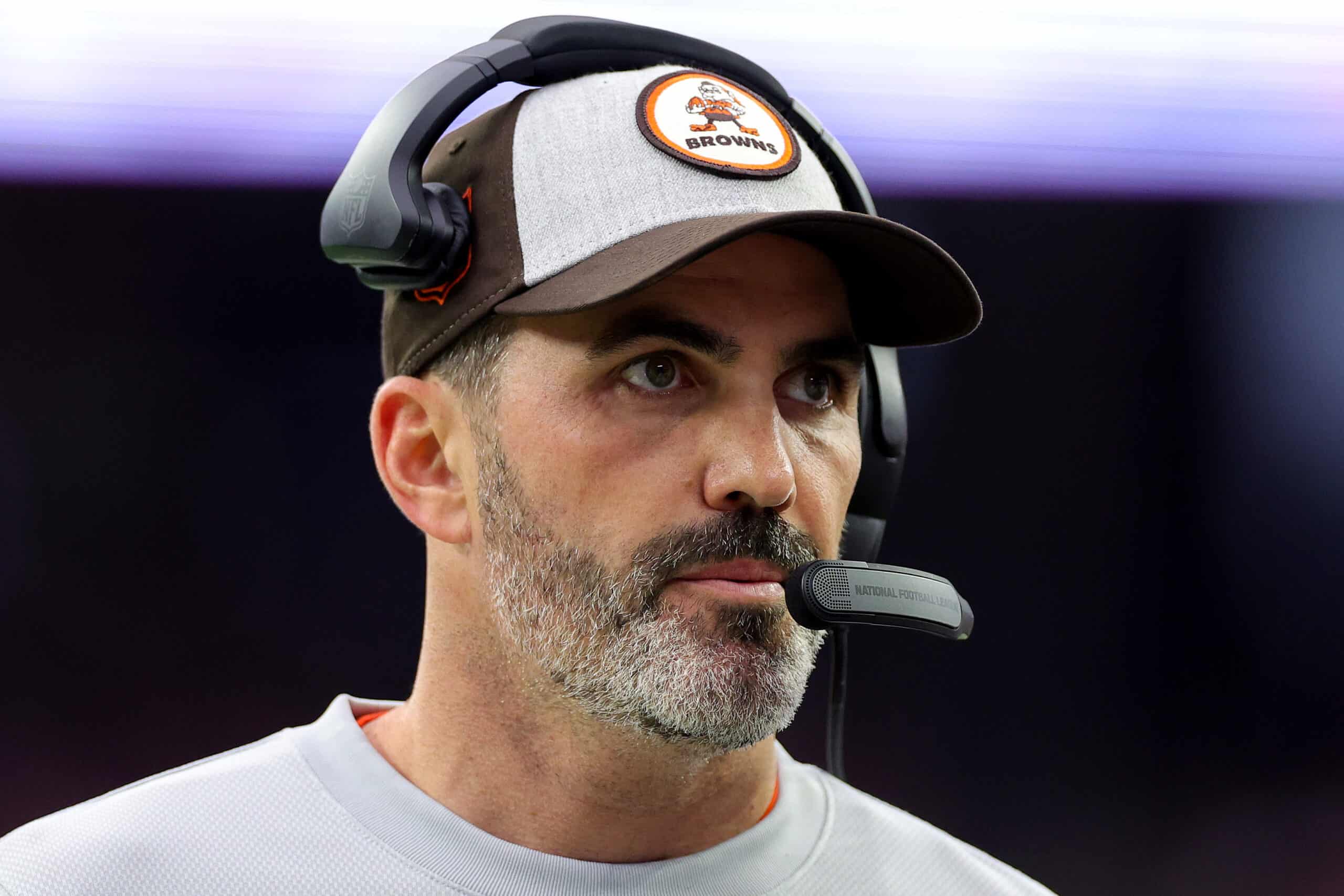 Kevin Stefanski got off to a solid start with the Cleveland Browns.
That first season saw him go 11-5 with a playoff win before going home against the Kansas City Chiefs in the AFC Divisional round, but fans were quite encouraged about the future.
However, the team has gone south ever since, posting back-to-back losing seasons and failing to make the playoffs.
Of course, some of that could be credited to Baker Mayfield's poor play and then not having Deshaun Watson for more than half a season, but it's ultimately the coach's responsibility to get the job done.
At least, that's what Browns legend Hanford Dixon seems to think right now.
Recently, the legendary CB took to Bernie Kosar's show to state that Stefanski won't have room for any more excuses now that the Browns have traded for former Jets WR Elijah Moore.
The #Browns traded for Elijah Moore.

"What you're telling me is, Stefanski isn't gonna have any excuses after this season."

–@HanfordDixon29https://t.co/7Wgafy7qux pic.twitter.com/MFjyZb3c8E

— Bernie Kosar Show w/ Hanford Dixon (@BernieKosarShow) March 28, 2023
The Browns have gone 8-9 and 7-10 in the past couple of seasons, taking Stefanski's record to 27-25 (26-24 in the regular season), and that's not good enough for a tough division like the AFC North.
Stefanski has been vocal about wanting to establish a more pass-happy offense, even stating that there's no need to establish the run to be successful in the National Football League.
They now have Amari Cooper, Moore, and one of the best QBs in the game in Watson, so there's no reason to believe they can't pull that desire off.
Otherwise, Dixon might as well be right, and the front office might need to go in a different direction.