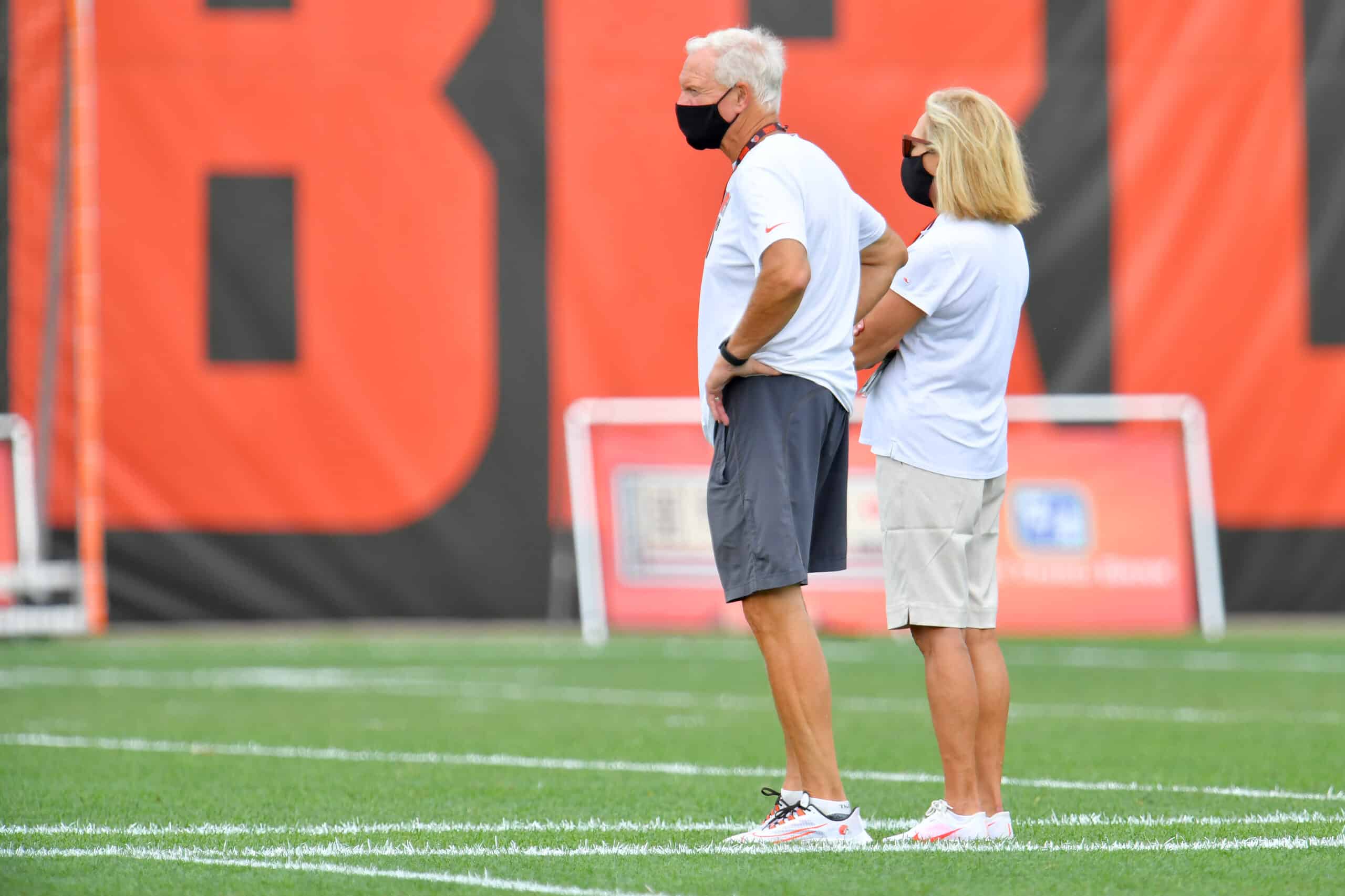 The Cleveland Browns' lease at FirstEnergy Stadium will expire in 2028, which is why some thought that the team could move or look to build a stadium of their own soon.
Local reports emerged last year that the team was looking forward to building a multi-purpose stadium and supportive development in downtown Cleveland, but that report has been denied ever since.
While there were reports of some ongoing conversations about a new stadium, acquiring the land and paying for it would be too big of an issue to sort out right now, so that possibility is likely out of the question.
However, Browns owners Jimmy and Dee Haslam recently confirmed to Zac Jackson of The Athletic that they plan to remodel the existing stadium in years to come.
Jimmy and Dee Haslam spoke to local reporters at the NFL meetings. We'll write and pod much more on that in the coming days, but wanted to share this:

Jimmy Haslam said the team "is committed to redoing the stadium…most likely a substantial remodel of the existing facility."

— Zac Jackson (@AkronJackson) March 28, 2023
Haslam claimed that the franchise has already put together a task force to assess the stadium and any potential remodeling, led by COO Dave Jenkins.
Apparently, this team meets twice a month as the organization is committed to lakefront development for the next 3 to 5 years.
Fans and beat writers have inquired about the possibility of the Browns playing in a dome given Cleveland's often inclement weather, but that doesn't seem likely if they're intending to remodel the existing facility, rather than build a new home from scratch.
Also, it's still unclear whether the Browns will temporarily relocate while the projected year's-long remodeling takes place, just like it happened with the Chicago Bears in the 2000s when they were working on Soldier Field.