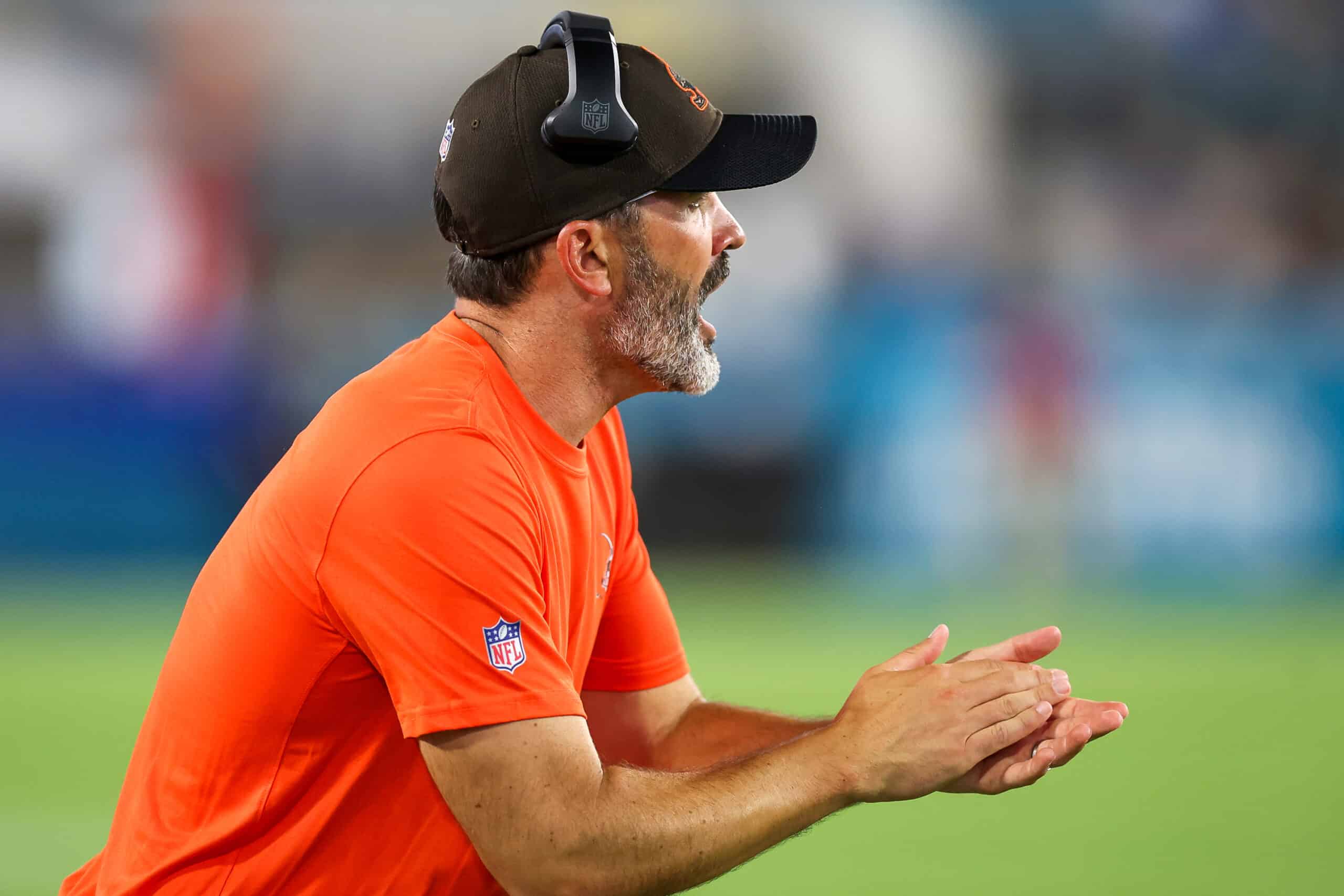 It's safe to say that Kevin Stefanski has done a more than decent job since taking over the Cleveland Browns.
He's part of a new, up-and-coming generation of young coaches that have come to change the game for the better.
And, as such, he's not the kind of guy who'll run away from technology.
Instead, he'll embrace it and will do whatever it takes to get even the smallest competitive edge.
As a matter of fact, he's even used video games to become a better coach.
According to a recent appearance on the Pardon My Take podcast, the coach admitted that he actually thinks that playing Madden has helped him make better game-management decisions.
Of course, some will have mixed opinions on a subject like this, and you simply cannot compare a real game situation with a video game; that's just a fact.
But Stefanski believes that Madden could be useful in determining decision-making in certain situations, like kicking a field goal when you're down ten instead of going for the touchdown.
"Honestly, so I grew up playing Madden," Stefanski said. "I really believe our generation is a little bit better at game management because we've done that. We know when we're down 10, I'm going to kick the field goal now and then I'm going to get the onside. I'm going to get the seven later. I do think all those games, I know it sounds silly, I do think that all helps when it comes to game management."
Madden has prepared us all to be head coaches pic.twitter.com/aH7SAtibsX

— Pardon My Take (@PardonMyTake) March 8, 2023
Needless to say, the Browns will have plenty of work to do before the season to build from last year's disappointing campaign.
Stefanski now has a revamped coaching staff, and their defense is expected to be much better, not to mention the fact that Deshaun Watson will be available from day one.
The Browns haven't been to the playoffs in back-to-back seasons now, so he better hit that Madden while he still has the time to relax before getting ready for the season.