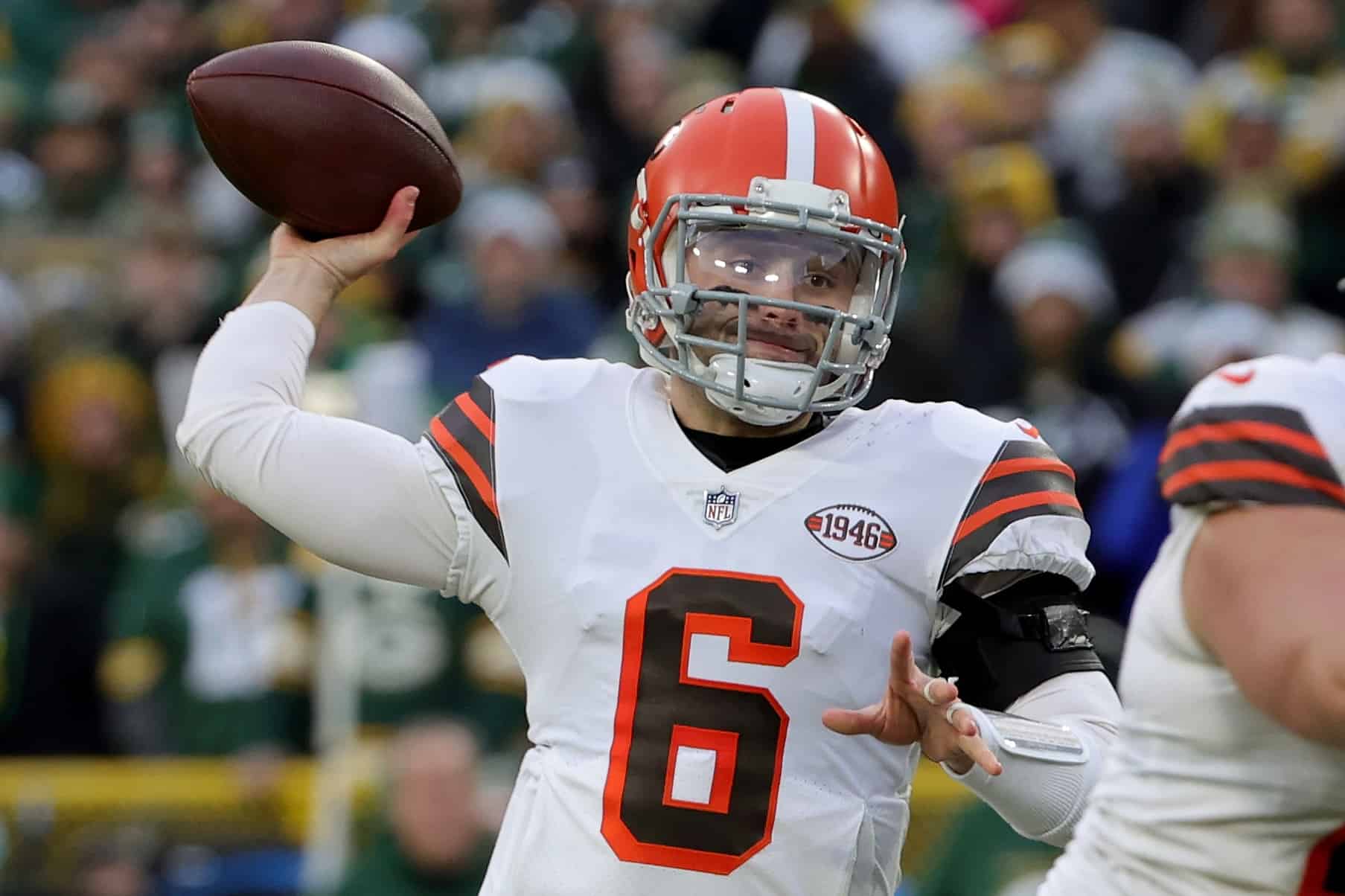 In an unsurprising move, the Cleveland Browns have decided to shut down quarterback Baker Mayfield for the rest of the season.
Head coach Kevin Stefanski confirmed that Mayfield won't play during the Week 18 matchup against the Cincinnati Bengals.
Browns' HC Kevin Stefanski told reporters that Baker Mayfield is indeed out Sunday. Mayfield's season is over.

— Adam Schefter (@AdamSchefter) January 4, 2022
This comes one day after Mayfield's horrendous outing against the Pittsburgh Steelers on Monday night football.
Clearly, the injury is bothering Mayfield and it's hurting his performance on the field.
The fourth-year quarterback is done for 2021, but his future in Cleveland remains uncertain.
A Smart Move?
Honestly, the Browns should've decided to shut down Mayfield weeks ago.
He was clearly hurting from his torn labrum and it showed whenever he took the field.
Instead, Cleveland waited until the final week of the regular season to do something about it.
This game is meaningless for Cleveland, so it makes sense to sit Mayfield.
Now, the young quarterback can have surgery and prepare for next season.
Mayfield has less than 230 passing yards in a single game in five of his last six contests.
Who Starts?
The assumption is that veteran backup Case Keenum will get the nod under center.
He started one game for Cleveland earlier in the season and helped lead them to a victory over the Denver Broncos.
The Browns paid Keenum significant money to be the backup, so they might as well use him.
He's a capable quarterback with playoff experience and can't be worse than Mayfield.
Although, the Browns could elect to start Nick Mullens again.
He made an emergency start against the Las Vegas Raiders in Week 15.
The Browns roster was extremely shorthanded due to players sitting out due to COVID-19 protocols.
That being said, Mullens started and nearly won the Browns this game with a late fourth-quarter touchdown.
Touchdown 2️⃣ today… 🔥

4th & 5… @Browns go for it… Nick Mullens scrambles out of the pocket almost trips but throws … Harrison Bryant for the TD 🤯#LVvsCLE x #Browns pic.twitter.com/4XqW9E1sTi

— BROWNS OR DIE 💀 (@BrownsorDie) December 21, 2021
Sadly, the Browns ended up losing this matchup, but Mullens showed a lot of fight.
He certainly has earned himself another look, but it might not be here.
Cleveland is likely to stick with the veteran Keenum for the regular season finale.
Regardless of who starts, the Browns are going to have some quarterback controversy after the performance of Mayfield this season.
At least Cleveland is sitting Mayfield now and letting him get the surgery that he desperately needs.