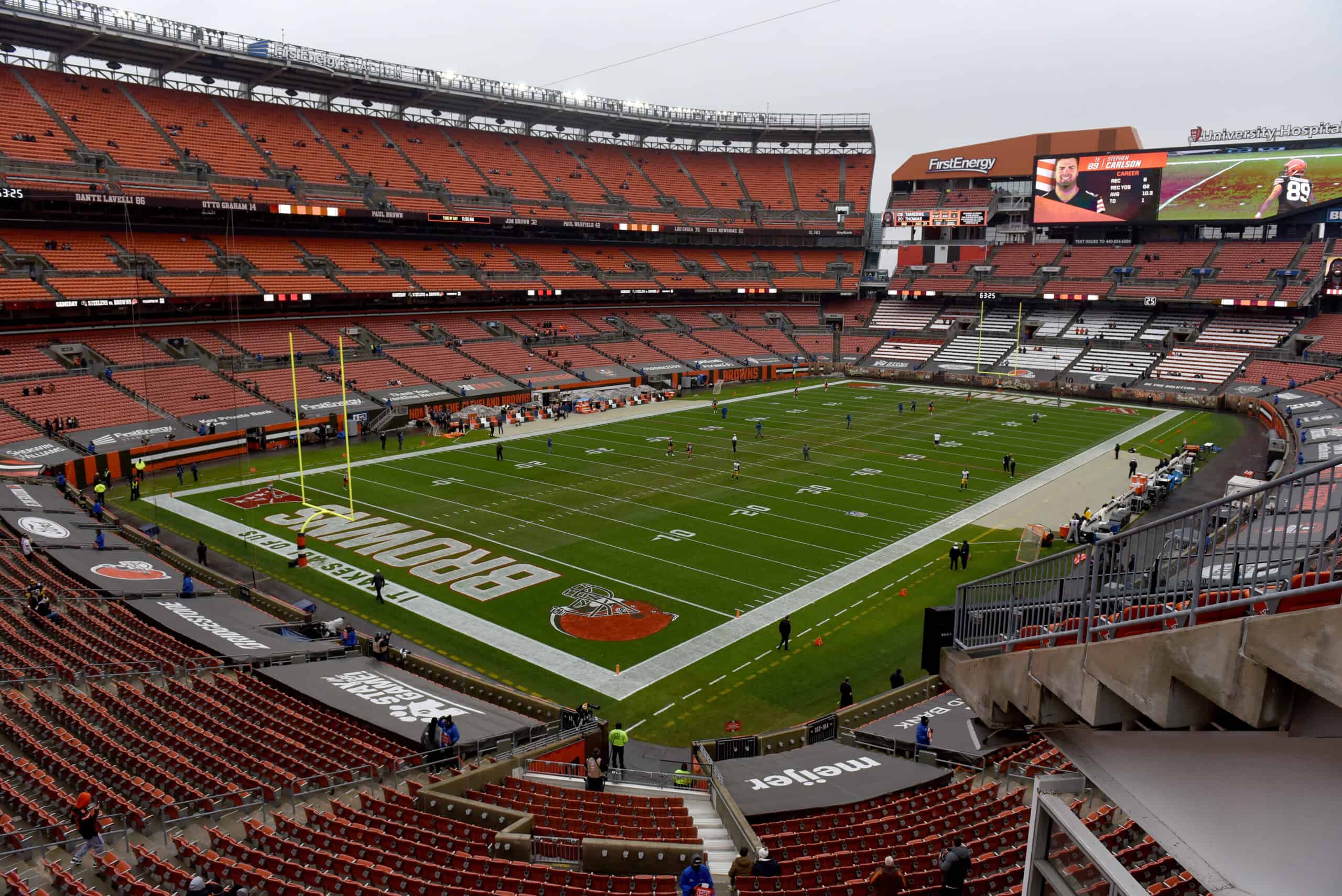 Here are the midweek News and Notes for the 5-5 Cleveland Browns for Thursday, November 18, 2021.
The Browns are preparing for Sunday's 1:00 PM EST home game against the Detroit Lions.
Wednesday Injury Report
The Browns Wednesday injury report is long, consistent with previous weeks.
Notable players not practicing on Wednesday were A.J. Green and Anthony Schwartz (concussions), Malik Jackson and Jarvis Landry (knee injuries), Takk McKinley and Donovan Peoples-Jones (groin), and Myles Garrett missed practice for personal, non-injury reasons.
Neither Baker Mayfield nor Troy Hill practiced either.
#Browns and Lions Wed. Injury report pic.twitter.com/AQCvEBmx6U

— Fred Greetham (@FredGreetham9) November 17, 2021
#Browns Kevin Stefanski said he expects Myles Garrett back this week. He's out today for personal reasons.

— Camryn Justice (@camijustice) November 17, 2021
Donovan Peoples-Jones Reinjured; What WRs Are Healthy?
The Browns just got DPJ back from missing time with the groin injury, and it appears that yesterday he may have reaggravated the injury.
#Browns WR Donovan Peoples-Jones was running a route on air during portion of practice open to reporters when he started limping. DPJ then talked to member of medical staff as practice closed to media.

— Nate Ulrich (@ByNateUlrich) November 17, 2021
It is unclear what this means for his availability on Sunday.
In addition to potentially being short staffed at running back, the wide receiver position could be limited also.
Landry did not practice.
Schwartz has a concussion.
Felton is on the Reserve/COVID-19 list.
Higgins has been missing in action but may need to step up in a big way on Sunday.
NFL Increasing COVID-19 Protocols Around Thanksgiving
The NFL is concerned about player and team COVID-19 outbreaks around the Thanksgiving holiday.
As a result, they are tightening the protocols next week.
It may look more like 2020 at the team facilities including Berea.
Mask wearing and increased testing are just two of the protocols that are being implemented next week.
With COVID cases rising nationwide, the NFL is implementing heightened protocols around Thanksgiving — including mandatory masking and testing all players and staff twice after the holiday — and encouraging clubs to offer testing for visiting friends and family, per sources.

— Tom Pelissero (@TomPelissero) November 17, 2021
Mock Drafts Already
The fans seem to be turning to mock drafts and the 2022 roster a little prematurely.
The Browns are 5-5 and still very much in the heat of the AFC playoff mix especially with the strange season that is unfolding.
What are we doing looking at mock drafts? 5-5, go beat the Lions, go beat the Ravens (who lost to Miami) and get healthy in the bye week at 7-5. #Browns

— Dave @ BIGPLAY (@BIGPLAY_dave) November 17, 2021
The first order of business is to beat the Lions on Sunday even if it is with the skeleton crew of healthy players.