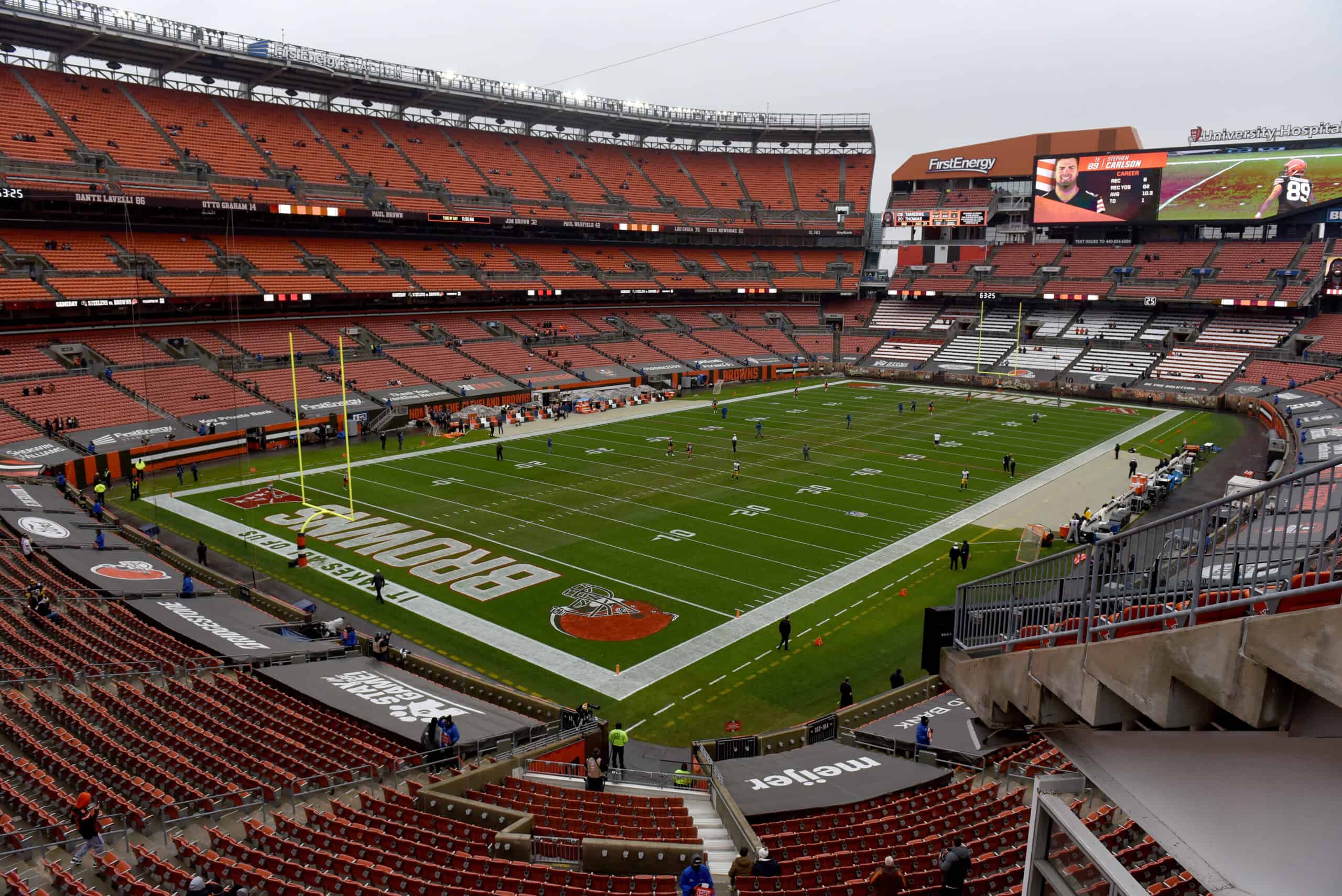 The Cleveland Browns are 7-8 after dropping a Week 16 Christmas Day game to the Green Bay Packers.
The final score was 24-22.
Though the Browns playoff hopes are not completely dashed, they are now in the situation where they must win their last two games and rely on other scenarios beyond their control to get in.
Here are the Browns Nation news and notes for Sunday, December 26, 2021.
1. Frustrations Abound
The fact that this team has lost 6 games by 6 points or less is definitely frustrating.
There are a host of reasons for this: performance, poor execution, officiating, and play calling.
Speaking of play calling, Browns free safety John Johnson III was willing his team to continue running the ball on Saturday.
Sidelined with a hamstring injury and watching from home like most of the rest of us, JJ3 took to Twitter to air his frustrations about the play calling.
RUN THE DAMN BALL🙄

— John Johnson III (@iamjohnthethird) December 25, 2021
2. On A Much Lighter Note, Browns Helmet Logo Confuses
Several took to Twitter to say what loved ones thought the Browns helmet logo looked like in the lower left corner of the television screen.
Many could see a bunny pushing a walker or grocery cart.
Check it out and see if you agree.
😂 took me ages to see it…. #Browns #BrownsvsPackers pic.twitter.com/4px6ek7mXl

— 🇺🇸 🇬🇧 Dynasty Lad 🇬🇧 🇺🇸 (@Dynasty_Lad) December 26, 2021
Cleveland 🐇 rabbitshoppers RT @okccfacfp: My parents thought the #browns logo was a rabbit pushing a grocery cart and now I can't unsee it. pic.twitter.com/6EoWUO8MhK

— Tawhid (@iSEETHRULIES) December 26, 2021
3. Playoffs Still A Remote Possibility
As mentioned above, the playoffs are still possible.
In addition to winning the Pittsburgh and Cincinnati games, the Browns need a few things to happen.
Most notably, the Ravens and Steelers need to lose their Week 16 and 17 games, and the Bengals need to lose to Kansas City in Week 17.
The AFC North is an odd division this year so it is still within the realm of possibility.
No other matchups matter other than these ones #Browns fans

Week 16:
KC > PIT
CIN > BAL

Week 17:
CLE > PIT
LAR > BAL
KC > CIN

This would make the week 18 matchup against CIN for the AFC North crown, the PIT vs BAL game would be moot.

— (7-8) (@BrownFan13) December 26, 2021
However, there is a contingent of fans who believe even if the Browns make the playoffs, it won't be a successful run.
I'm not fighting with anyone about the #Browns anymore. They are 7-8 and that isn't cutting it. Having no ability to beat a quality opponent means making the playoffs would be a waste of an afternoon. They aren't good enough, and it makes me sad.

— BrownsMemes @ BIGPLAY (@BrownsMemes) December 26, 2021
Stay healthy and safe and enjoy the day after Christmas Browns fans!