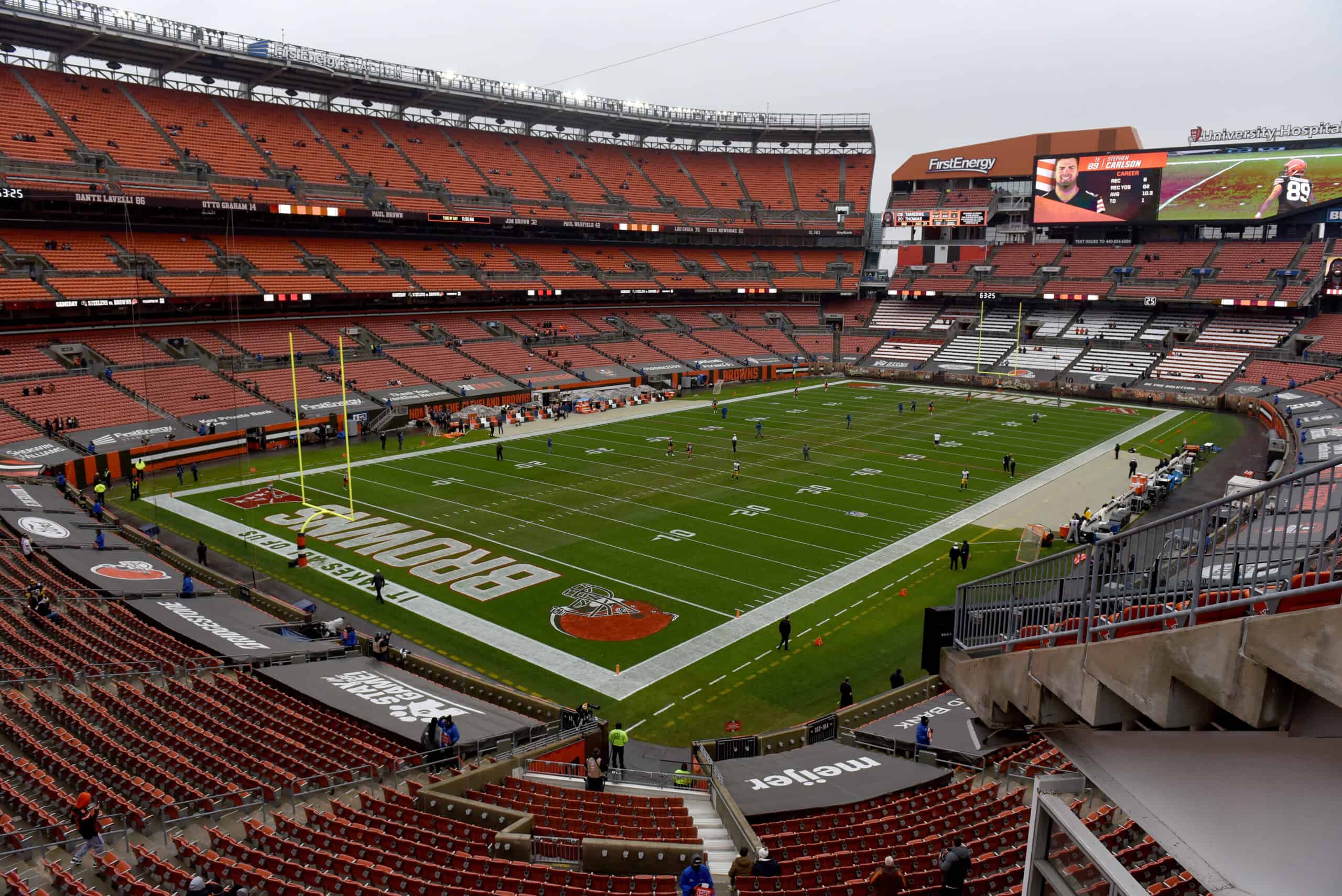 Happy Wednesday, Cleveland Browns fans!
Here are your Browns Nation news and notes for December 8, 2021.
1. JJ3 Out The Community
It is always a pleasure to watch the Browns players out in the community doing charitable works.
The latest is John Johnson III who gave Maple Heights third graders a day they will never forget.
#Browns John Johnson III hungout with a group of Maple Heights third graders who have shown improved attendance, encouraging them to keep showing up to school.

I think it's safe to say the kids were excited. pic.twitter.com/khMwk8VgMj

— Camryn Justice (@camijustice) December 7, 2021
2. Coach Stefanski Spent Sunday Watching A Different Sport
The bye week is a time to step away, relax, and recharge.
Coach Stefanski took the time on Sunday, when he is normally on the Browns sidelines, to watch his son's basketball tournament.
This explains why he had to check his phone to find out the Ravens-Steelers final score and was not watching it live.
Remember how Kevin Stefanski told us he wasn't watching #Ravens–#Steelers live? @ashley_kilbane clues us in: the #Browns head coach was busy at the time being a present and available and engaged dad. 🤎🧡 https://t.co/uQ7NEBZQVj

— Aditi Kinkhabwala (@AKinkhabwala) December 7, 2021
3. Adrian Peterson Ties Jim Brown's Career TD Record
Peterson, who is now a member of the Seattle Seahawks, scored his 126th career touchdown on Sunday.
The 36-year-old is now tied with Browns' legend Jim Brown for 10th in touchdowns.
#Seahawks Adrian Peterson ties #Browns HOF Jim Brown this past Sunday with his 126th career TD. #NFL pic.twitter.com/3mdfDg7iNg

— NFL Rumors (@nflrums) December 8, 2021
Here is an updated list of the top ten career TD leaders:
1. Jerry Rice: 208
2. Emmitt Smith: 175
3. LaDainian Tomlinson: 162
4. Randy Moss: 157
5. Terrell Owens: 156
6. Marcus Allen: 145
7. Marshall Faulk: 136
8. Cris Carter: 131
9. Marvin Harrison: 128
T-10. Jim Brown: 126
T-10. Adrian Peterson: 126
4. Buffalo's MNF Game Brought Back Memories Of Snow Bowl 2007
The wind and snow were even worse on December 19, 2007 when the Browns hosted the Buffalo Bills.
Monday's Patriots-Bills game paled in comparison, but it brought back great memories of Phil Dawson's clutch performance.
I was at this game in the dog pound and it was the best day EVER!!! #Browns https://t.co/qirGTs4Zd5

— O'Neal Ray (@O_Ray2) December 8, 2021
By the way, this is ranked 70th out of the Top 75 moments in the 75-year history of the Browns.
In Dawson's postgame interview, he said:
"I would have to say in my nine years here that was by far the most difficult day to kick a football. Had there been no snow at all, it would've been in the top five just because of the way the wind was blowing."
This is just the mojo the Browns need headed into their Week 14 game against the Ravens.