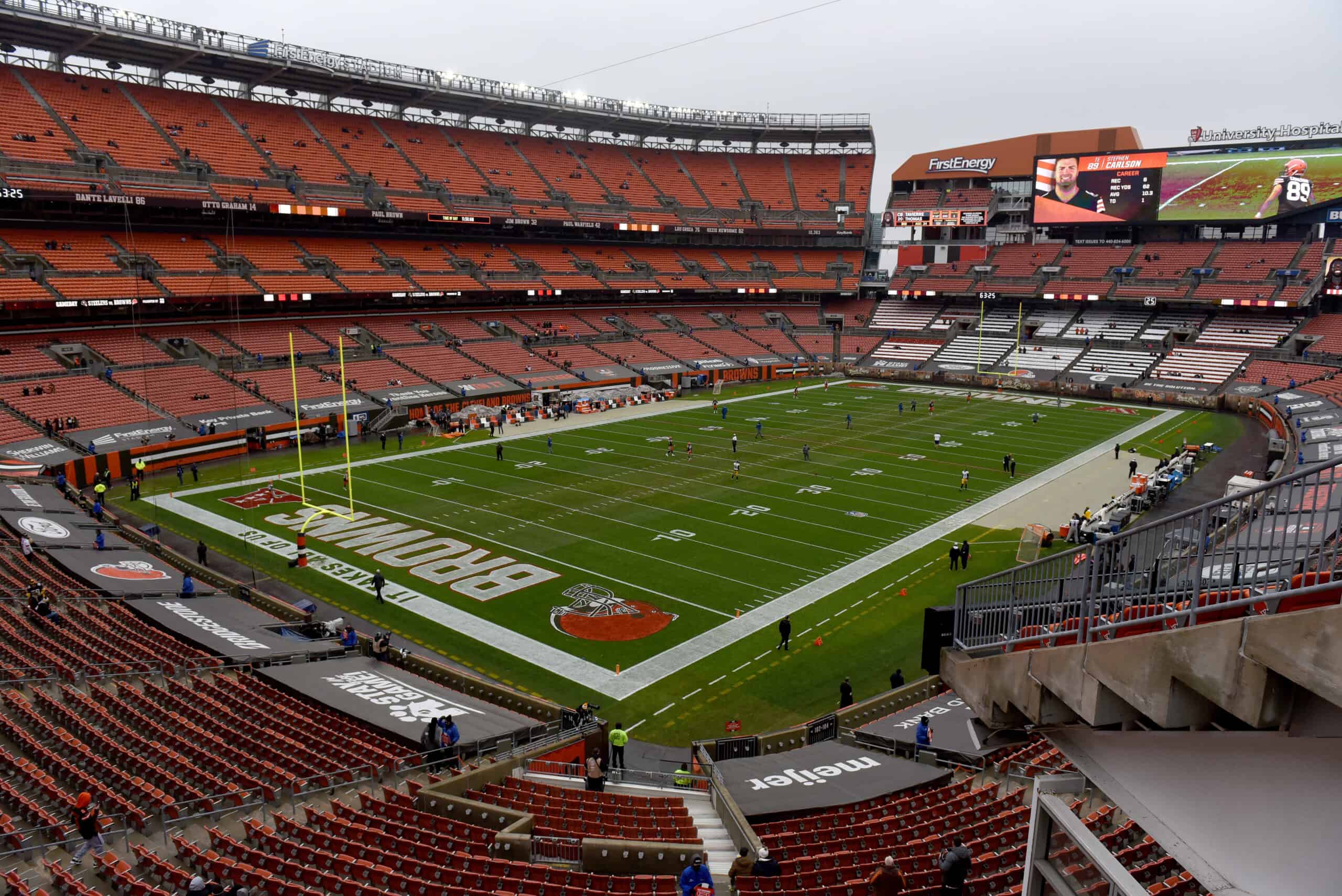 It is Valentine's Day, Monday, February 14, 2022, and Cleveland Browns fans are waking up the day after the Super Bowl looking forward to the 2022 season.
Looking forward to next year! #Browns 🏈 pic.twitter.com/KCrcThoHew

— Jeff Brunswick (@BrunswickJeff) February 14, 2022
Here are Monday's Browns Nation news and notes focused on the Super Bowl and the victorious Los Angeles Rams who prevailed over a young and very talented Cincinnati Bengals team.
1. Super Bowl Heroes
It is really hard not to be happy for Aaron Donald and Cooper Kupp during Sunday's Super Bowl.
Aaron Donald is one of the best, and he made huge plays at the end of the game to finally earn that Super Bowl ring.
It seemed certain that the Bengals would get into Evan McPherson's field goal range and send this game into overtime, but Donald was not having it.
AARON DONALD ENDS #SuperBowl WITH A MONSTER SACK 🏆pic.twitter.com/Qbvs7u20QX

— ClutchPoints (@ClutchPointsApp) February 14, 2022
As for Cooper Kupp, he has been the man all season long, and somehow only got one vote for NFL MVP.
Kupp did earn Offensive Player of the Year, but given what he accomplished this year, some thought he could be NFL MVP.
Regardless, he came to Matthew Stafford's rescue in the Super Bowl and got both the Super Bowl ring and well-deserved Super Bowl MVP honors.
COOPER KUPP GIVES THE RAMS THE LEAD. WOW.

(via @NFL)pic.twitter.com/eW2n2El5Cf

— Bleacher Report (@BleacherReport) February 14, 2022
Not even the legend Jerry Rice put together a single season like Kupp.
Unprecedented season for @CooperKupp 🙌 pic.twitter.com/Fsuu7RSRyz

— SportsCenter (@SportsCenter) February 14, 2022
2. Super Bowl Halftime Show
The reviews were mixed about the halftime show.
Watch the Super Bowl LVI Live Visual Album & relive your favorite moments from the @Pepsi Super Bowl LVI Halftime show: https://t.co/wb9yMSz3h7 #SBLVI #PepsiHalftime pic.twitter.com/C6XA7uOcbl

— NFL (@NFL) February 14, 2022
It was entertaining, but with so much buildup and expectation, some are bound to be disappointed.
Here is a flashback to a portion of the 2007 Super Bowl halftime show, performed in terrible conditions but still managed to defy expectations.
One of the most iconic nights in Prince's career occurred on this day in 2007 when he performed the greatest Super Bowl halftime show of all time, culminating in his peformance of "Purple Rain" in the rain.pic.twitter.com/OIgwPmnxBY

— PRINCE LEGION (@PRNLegion) February 4, 2022
3. NFL's Super Bowl Commercial 
Football fans loved the genius of the NFL's commercial that highlights stars past and present in a video game that becomes reality.
It is definitely worth another watch because there are so many players and details in it that are missed the first time around.
Happy Monday Browns Fans!