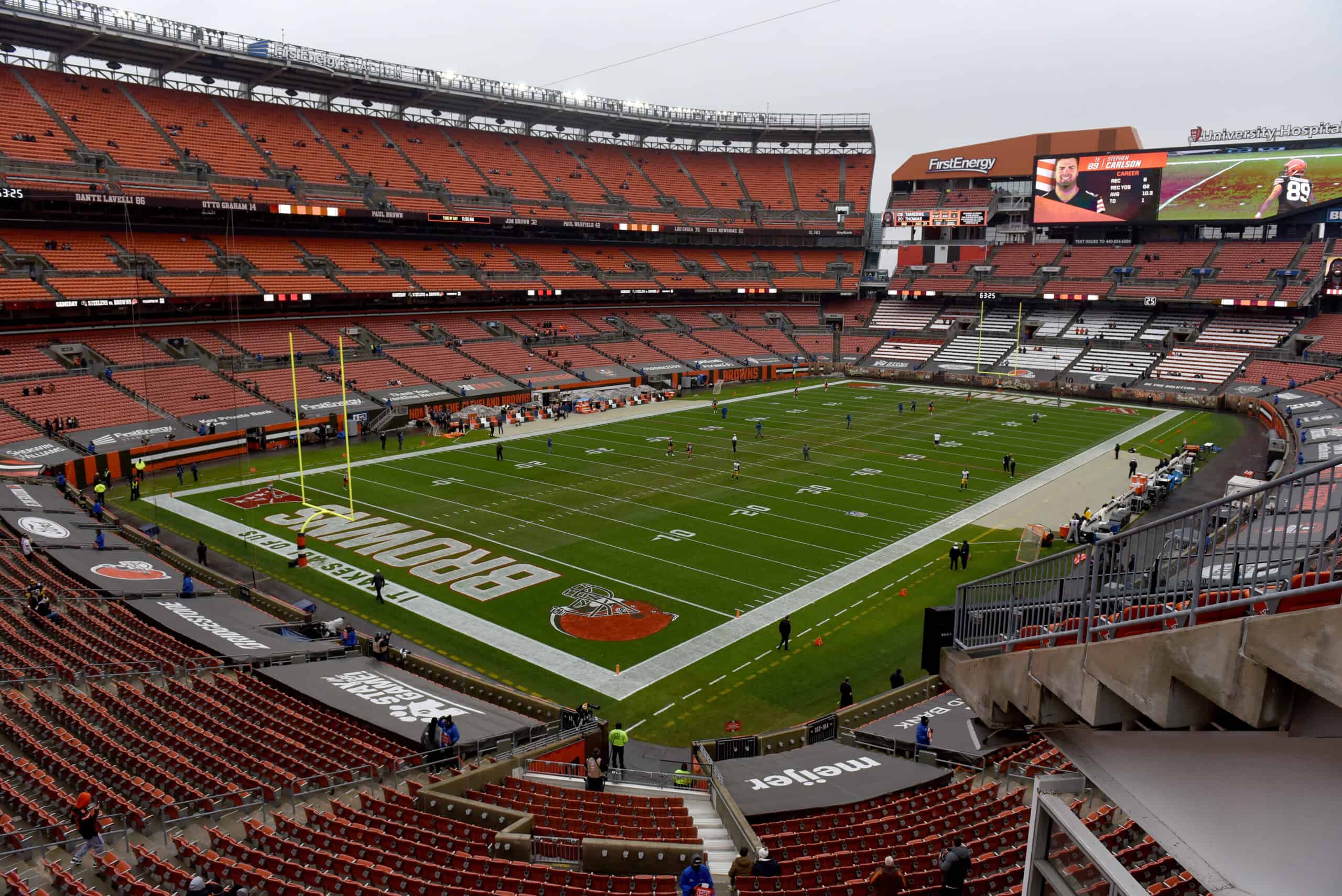 It is Friday, Browns fans.
The Cleveland Browns are shuffling members of the coaching staff, and that is our top story for the Friday, February 24, 2022 edition of Browns Nation news and notes.
1. Browns Promote Offensive Assistant T.C. McCartney
T.C. McCartney who has served as the offensive assistant since 2020 will serve as the team's tight ends coach in 2022.
McCartney, 32, is an LSU alumnus who played quarterback during his academic career.
Before rejoining the Browns (he was an offensive assistant for one season in 2014) in 2020, he was the Denver Broncos quarterbacks coach.
He has also spent time with the San Francisco 49ers and in the NCAA ranks with Colorado and LSU.
McCartney will replace Drew Petzing who is expected to take another position within the Browns coaching staff.
Petzing had previously interviewed for the offensive coordinator position with Josh McDaniels and the Las Vegas Raiders that ultimately went to Mick Lombardi.
The #Browns are promoting offensive assistant T.C. McCartney to tight ends coach. Nobody on the offensive staff, including current tight ends coach Drew Petzing, is leaving at this juncture. McCartney was previously the QB coach for the #Broncos #OrangeAndBrown #D4L #ThisIsCle pic.twitter.com/wYLpmqloSr

— BrownsTown USA Podcast 🎧 (@BrownstownUSA) February 24, 2022
2. RGIII Weighs In On What Baker Mayfield Must Accomplish In 2022
Former quarterback turned ESPN analyst Robert Griffin III believes that Baker Mayfield has to lead the Browns to a Super Bowl Championship in 2022 to cement a future in Cleveland beyond 2022.
.@RGIII believes Baker Mayfield is under more pressure than anyone in the league 👀

"If he doesn't run the table and win a Super Bowl, I think we might've seen the last of Baker Mayfield in Cleveland after this next season." pic.twitter.com/Uck3Sl3rd9

— NFL on ESPN (@ESPNNFL) February 24, 2022
In addition to putting this weight squarely on Mayfield's shoulders, RGIII mentions that Mayfield thrives under pressure and when his back is against the wall.
It remains to be seen if RGIII is correct, but football remains a team sport so Mayfield cannot achieve these lofty goals alone.
3. Friday Flashback: Nick Chubb
With the 2022 NFL Combine scheduled to begin next week, we take a look back at Nick Chubb at the 2018 NFL Combine.
Then NFL Network draft analyst Mike Mayock is heard in the video footage talking about Chubb's lower body strength and innate skills.
"No matter what you're doing, be the best at that." @NickChubb21 pic.twitter.com/fVp8VQDDRc

— Cleveland Browns (@Browns) February 24, 2022
It is so very Chubb to say:
"No matter what you're doing, be the best at that."
And he is!
TGIF Browns Fans!