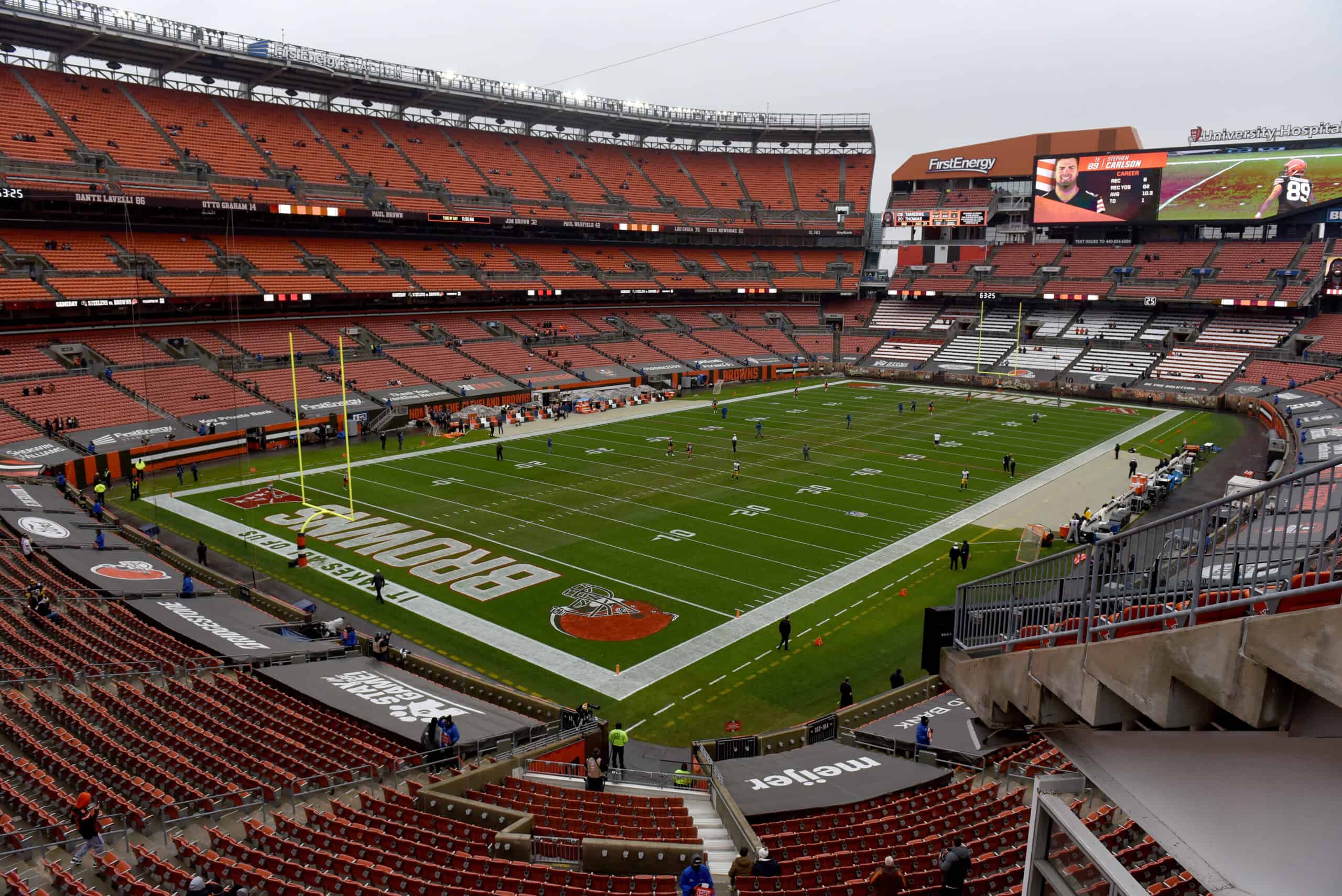 It is Friday, February 4, 2022, and Cleveland Browns fans knew it was only a matter of time before owner Jimmy Haslam would comment on former coach Hue Jackson's claims.
That is today's top story in Browns Nation news and notes.
1. Jimmy Haslam Responds To Hue Jackson's Comments
Haslam made a poignant statement about the Hue Jackson era in Cleveland.
"There are a lot of things I could've done better. Hue has never accepted blame for one thing."
#Browns owner Jimmy Haslam, responding to Hue Jackson, in an interview with @AdamSparks: "There are a lot of things I could've done better. Hue has never accepted blame for one thing." https://t.co/t3cDs7A5tw #Browns

— Jake Trotter (@Jake_Trotter) February 4, 2022
Haslam also added that in Jackson's third year as the roster was improving, the team was 2-5-1 before Jackson's firing and 5-3 after it.
Jimmy Haslam from the top rope: "His third year, when our roster began to pretty dramatically improve, the eight games he coached we were 2-5-1. After Hue was dismissed, we went 5-3." https://t.co/4IbJYL6CQA

— Ben Axelrod (@BenAxelrod) February 4, 2022
2. Nick Chubb In Pro Bowl Skills Showdown
Some view the Pro Bowl Skills showdown as more fun than the actual game.
It is comparable to MLB's Home Run Derby and the NBA's Slam Dunk Contest.
The Browns fielded two of the eight participants in the skills showdown, Nick Chubb and Denzel Ward.
Fastest Man
New in 2022 is the Fastest Man contest which has four players competing against each other in the 40-yard dash.
Micah Parsons won the event though Tyreek Hill clearly was not running at full speed.
Chubb finished a close second.
#Cowboys LB Micah Parsons beat Tyreek Hill, Nick Chubb and Trevon Diggs in a "fastest man" race. Rookie was going all-out.

— Ari Meirov (@MySportsUpdate) February 4, 2022
Dodgeball
ICYMI: Justin Jefferson beats Nick Chubb to win Dodgeball for the NFC at the Pro Bowl!#ProBowl #NFLTwitter pic.twitter.com/rNOmcWijXa

— SportsGrid (@SportsGrid) February 4, 2022
Chubb was also a finalist in dodgeball.
It came down to him and Justin Jefferson.
Jefferson, using his good receiving hands to catch Chubb's throw at him, won the contest for the NFC.
3. Denzel Ward In Pro Bowl Skills Showdown
Ward was in the Thread the Needle even with Derwin James.
They were trying to deflect and intercept Kirk Cousins' laser throws.
The AFC won this event partly because of their efforts as well as Mac Jones doing his part as the quarterback against the NFC defenders.
.@KirkCousins8 vs. @DerwinJames and @DenzelWard in Thread the Needle!

📺: #ProBowlSkills Showdown on ESPN pic.twitter.com/gWny5T6kco

— NFL (@NFL) February 4, 2022
4. More Super Bowl Trivia
Who is the youngest starting quarterback to win a Super Bowl?
a. Ben Roethlisberger
b. Gale Gilbert
c. Tom Brady
This is an easy one given Browns fans are in tune with AFC North trivia.
The answer is A – Ben Roethlisberger.
The youngest quarterback to win a Super Bowl is Ben Roethlisberger @_BigBen7, Super Bowl XL is where the then 23 years old created legendary history! pic.twitter.com/vzqfpEH3Dg

— Sports Media (@SportsMedia__) February 22, 2021
Joe Burrow turned 25 on December 10, 2021, so he will not unseat Roethlisberger as the youngest quarterback if the Bengals win the Super Bowl.
Happy Friday Browns Fans!