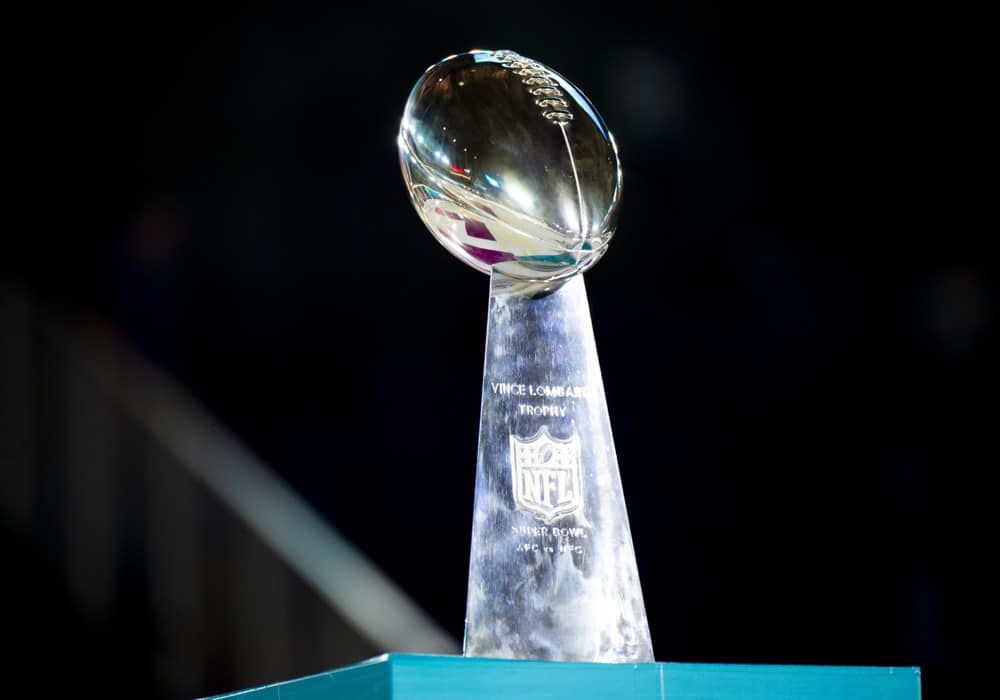 The season finale of the NFL season is upon us.
Many questions are about to answered in the Super Bowl featuring the Los Angeles Rams and Cincinnati Bengals.
Will QB Joe Burrow cap off a dream season with the Bengals and win his first Super Bowl ring?
Will Matthew Stafford win a ring in his first season with the Rams?
Let's take a look at our writer's bold predictions for this Super Bowl matchup.
Ben Donahue
Okay, be honest.  Who in the world predicted these two teams would play in Super Bowl LVI?
The Rams, maybe, but the Bengals?  No way.
A team that won only two games just two years ago is suddenly in the NFL's biggest contest of the year.
Cincinnati has proven they're no pushover.
They survived a league playoff record nine sacks against Tennessee and a significant deficit at halftime against Kansas City.
Both games were on the road.
Meanwhile, LA tried to lose against Tampa Bay and barely edged the 49ers to make it to the promised land.
Matt Stafford and Joe Burrow are very good at getting their respective team to overcome competitive odds.
Cincy and LA also have stellar receiving corps, including the Rams triple-crown winner, Cooper Kupp.
One key to watch will be LA's deadly defensive line against the porous Bengals offensive line.
Then, there's Rams corner Jalen Ramsey, who typically owns any receiver he covers.
The Bengals have a 17th ranked defense that must get to Stafford early and often.
While the smart money says LA should win it, I'm going with the underdog that's already proved it belongs.
My Prediction: Cincinnati 30, LA 27
Wendi Oliveros

Super Bowl 56 is upon us.
The Los Angeles Rams and the Cincinnati Bengals are about to meet in SoFi Stadium with the winner taking home the Lombardi Trophy.
This game will be won or lost at the line of scrimmage.
Inexplicably, the Bengals allowed a lot of sacks of Joe Burrow in 2021.
He got sacked 51 times in 16 regular-season games.
The Titans sacked him 9 times in the AFC divisional round.
If others had that kind of success, what will Aaron Donald do?
Matthew Stafford will play a smart and good game as he has done most of the season.
The 13th NFL season will prove to be his luckiest of all with a home crowd watching in Los Angeles.
My Prediction: Rams 28, Bengals 20
Pat Opperman

What a dilemma.
Odell Beckham greatly disappointed me when he manipulated his way out of Browns Nation.
Enough to make it difficult to root for him or his team on Sunday.
But… there is also no way I can root for the Cincinnati Bengals if they're not playing the Steelers.
And before you say "Ohio team", I am not from Ohio… nor Kentucky.
How I became a Browns fan is a long story.
But there is a shorter story about how Matt Stafford once won me back-to-back fantasy football championships.
And that is convenient because I believe the veteran team built to win now beats the upstarts in stripes.
So I will root for Stafford, Kupp, and Jefferson to make my prediction true.
As well as funny commercials and really good nachos.
My Prediction: Rams 31, Bengals 17