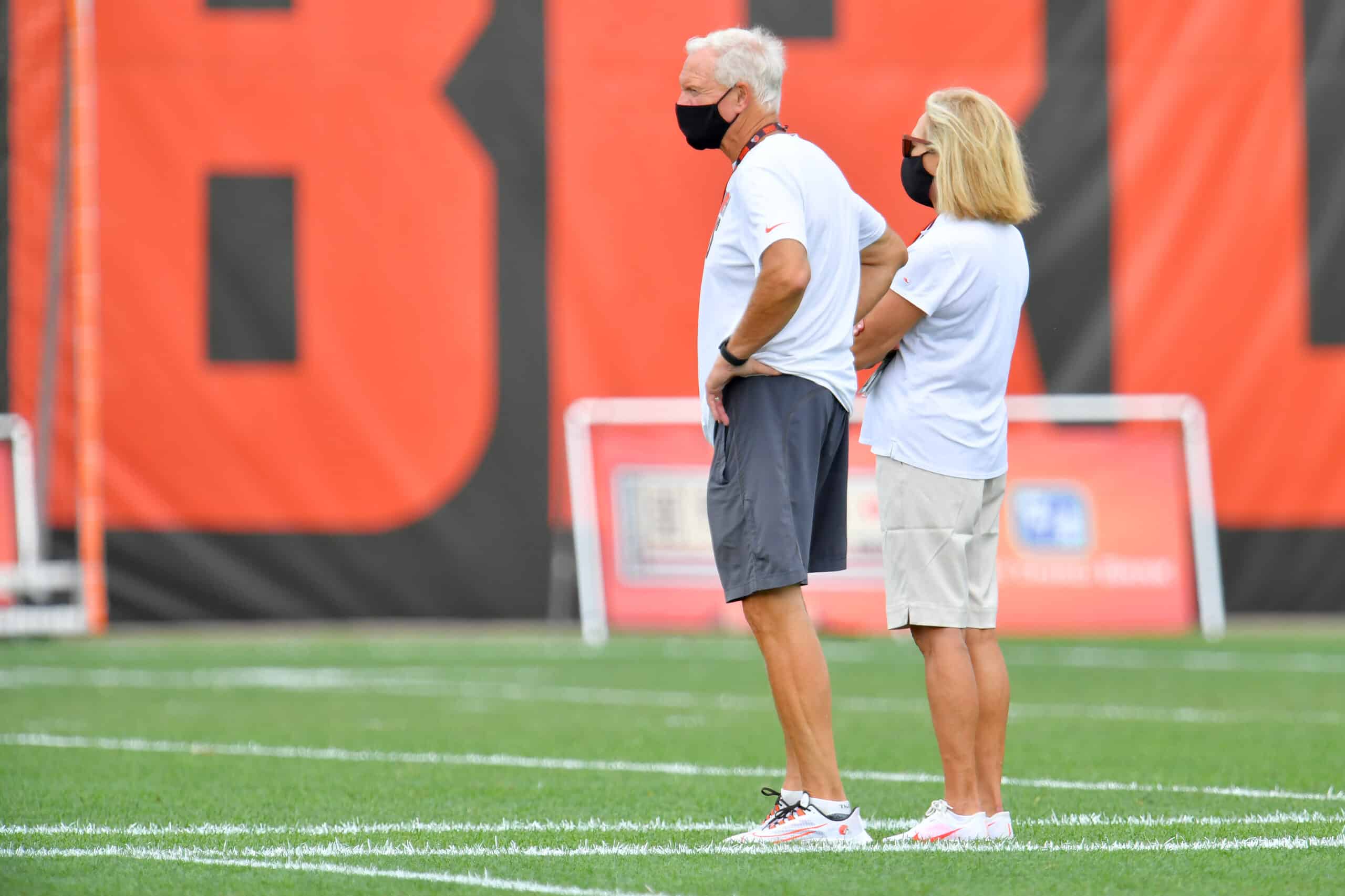 Jimmy Haslam and Haslam Sports Group have made yet another acquisition within the sports world.
Haslam is the owner of the Cleveland Browns and is also the owner of the MLS Columbus Crew.
After spending significant capital in the NFL and the MLS, it appears that Haslam is dipping his toe in the NBA waters as well.
Milwaukee Bucks co-owner Marc Lasry has an agreement to sell his stake in the Bucks to American businessman and Cleveland Browns owner Jimmy Haslam and Haslam Sports Group for a $3.5 billion valuation, sources tell me and @eric_nehm.

— Shams Charania (@ShamsCharania) February 27, 2023
Haslam is now reportedly a part-owner of the Milwaukee Bucks, purchasing a stake within the organization.
The Bucks won the NBA Finals in 2021 and are on pace to make another deep playoff run this season.
This is an organization that has been building one of the best NBA franchises, and Haslam wants a piece of the action.
Up to this point, the Browns haven't reached a similar achievement within the NFL ranks.
Last season, the Browns finished the year with a 7-10 record, missing the playoffs for the second straight season.
Will Deshaun Watson be able to help turn the franchise around, after ample time to build rapport with the team?
The AFC North will likely be dominated by the Cincinnati Bengals as long as Joe Burrow is healthy.
At this point, the onus is on Watson and the offense to try and change their luck, vaulting the Browns near the top of the division.
Haslam has plenty of money to throw around, given that he just purchased a share of the Bucks.
What changes will the Browns make in the offseason to bolster their roster enough to compete for a playoff spot?