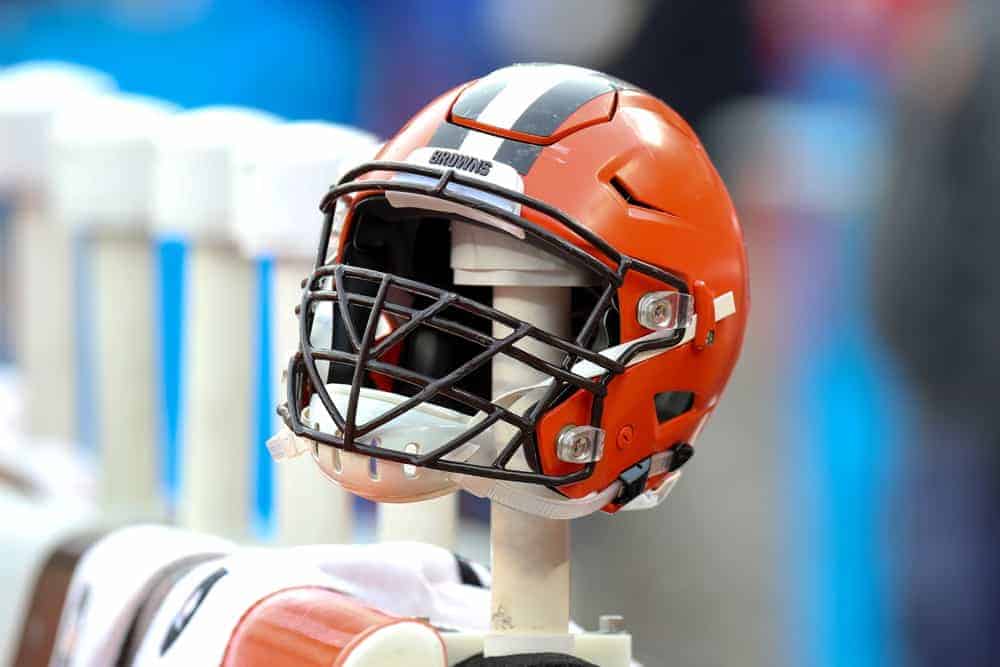 Evidently changes needed to be made to the Cleveland Browns practice squad.
On Tuesday, the team announced the release of center Evan Brown and cornerback Prince Smith from the practice squad.
Taking their place will be center Javon Patterson and cornerback Stephen Denmark.
The Browns certainly have more pressing issues over who is on the practice squad.
Still, changes need to be made as seen fit, and that's what happened with this set of transactions.
Both Patterson and Denmark have now been given opportunities with a new team.

Javon Patterson
Patterson was a seventh-round pick in the 2019 draft as the Indianapolis Colts selected him with the 246th overall pick.
Over the summer, Patterson tore his ACL and was forced to miss the entire 2019 season.
With not much stock invested into Patterson at all, the Colts released him in September of this year.
The New York Giants picked him up later in September but released him just a few weeks ago in late October.
After quite the bumpy start to his NFL career, Patterson took to Twitter to express his excitement.
Man God you don't miss… I Thank you!

— Javon Patterson (@JPatterson__8) November 10, 2020
in addition to a great career at Ole Miss, Patterson seems to have a good head on his shoulders as well.
He noticed she was eating alone and asked, "May I sit with you?" She smiled and said, "Thank you". @Colts player, Javon Patterson, talked with the 8-year old #homeless child long after her plate was empty. Thank you @JPatterson__8 for making Ania's night so special! pic.twitter.com/9k5IOZa10y

— Dayspring Center (@DayspringIndy) November 13, 2019
Stephen Denmark
Denmark was another seventh-round pick in 2019, going to the Chicago Bears just eight picks before Patterson came off the board.
The former high school track star played his college ball at Valdosta State, where he started as a wide receiver.
He converted to cornerback his senior season in 2018, logged three interceptions, and helped his team win a NCAA Division II Football Championship.
Stephen spent part of his time in Chicago working out with former Pittsburgh Steeler and Bears secondary coach Deshea Townsend.
Unfortunately, similarly to Patterson, Denmark would be released and signed twice more (only this time by his own team) before his final release from Chicago early last month.
Along with Patterson, he will have a chance to prove himself with the Browns.
It's not every day that practice squad guys become prolific members of an NFL roster.
Regardless, it will be interesting to see if either of these two can crack the lineup for a few snaps throughout the second half of the season.