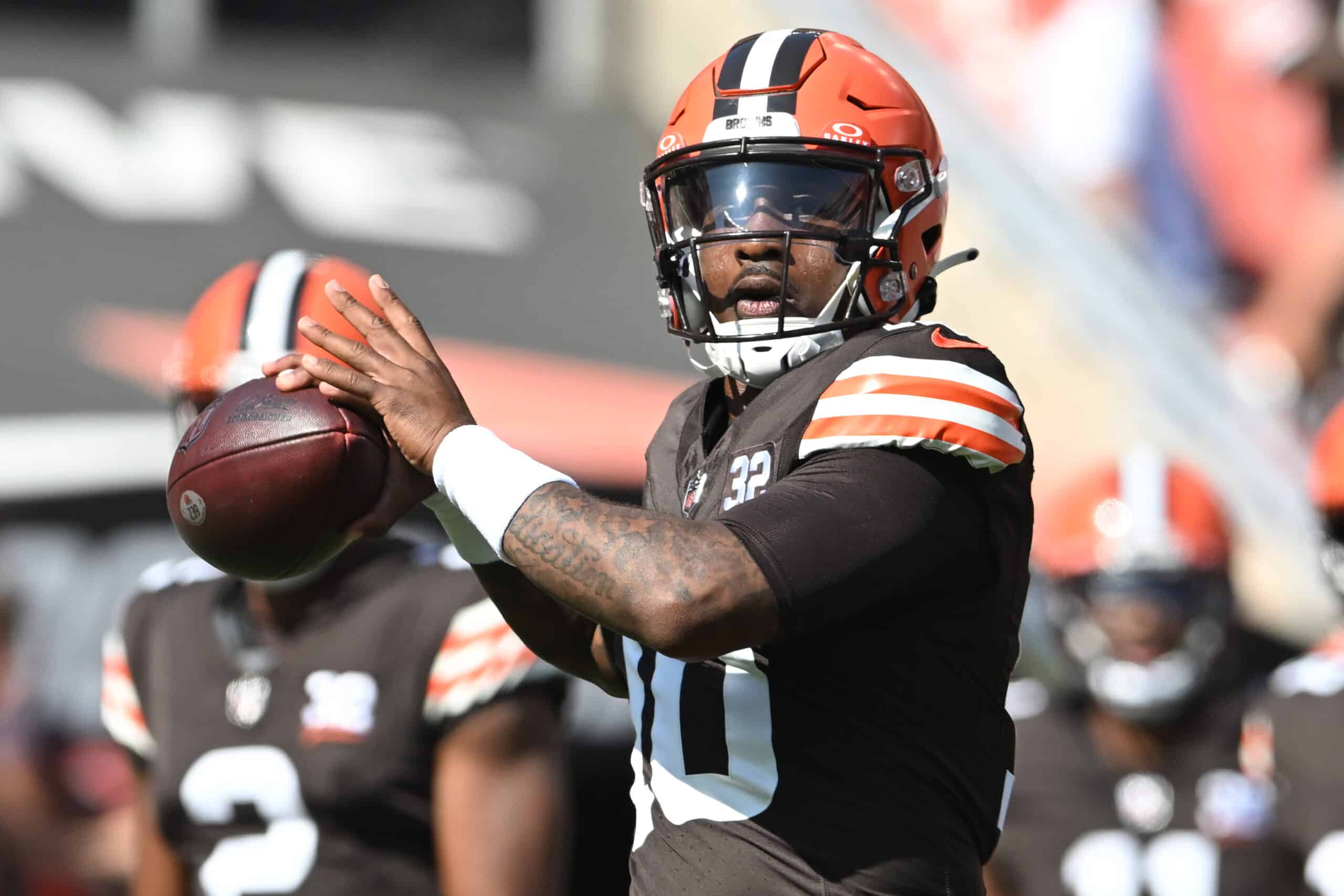 When Andrew Berry traded Josh Dobbs, many fans felt it was an endorsement of Dorian Thompson-Robinson.
But the Cleveland Browns GM was quick to snatch an experienced backup for the locker room.
P.J. Walker is a rare breed among career QB-2s in that he carries a winning record (4-3) as a starter.
And those 7 starts are why Browns wide receiver Elijah Moore has confidence in his new starting quarterback.
lots of confidence in PJ's experience and work ethic @e_moore03 | @pjwalker_5 pic.twitter.com/TS7WtbqOWp

— Cleveland Browns (@Browns) October 13, 2023
Moore told reporters that Walker knows what to expect when he gets behind center on Sunday.
That sets him apart from the rookie Thompson-Robinson who struggled for various reasons in Week 4.
Cleveland's WR-3 expressed appreciation for how hard Walker works in practice.
And he says he is confident heading into the matchup against San Francisco.
Moore Could Play A Big Role
Kevin Stefanski has used Moore on a series of gimmick plays over the first four games.
The receiver is more likely to get the ball the ball behind the line of scrimmage as he is in front.
But if P.J. Walker has a strong suit, it is in hitting the quick slants and patterns.
He gets rid of the ball much quicker than either Watson or Thompson-Robinson.
PJ WALKER TO DJ MOORE FOR THE HAIL MARY TOUCHDOWN 😱

— RotoRadar (@RotoRadar) October 30, 2022
That helped Walker take sacks at a lower rate than any of the other 3 QBs who started for Carolina last year.
His quicker release will help his offensive line against a strong 49ers pass rush.
But he is savvy enough to adapt if the quick hit isn't there, with enough escapability to keep plays alive.
Moore can help lift Browns fans' confidence in Walker by coming up with a  bunch of receptions on Sunday.