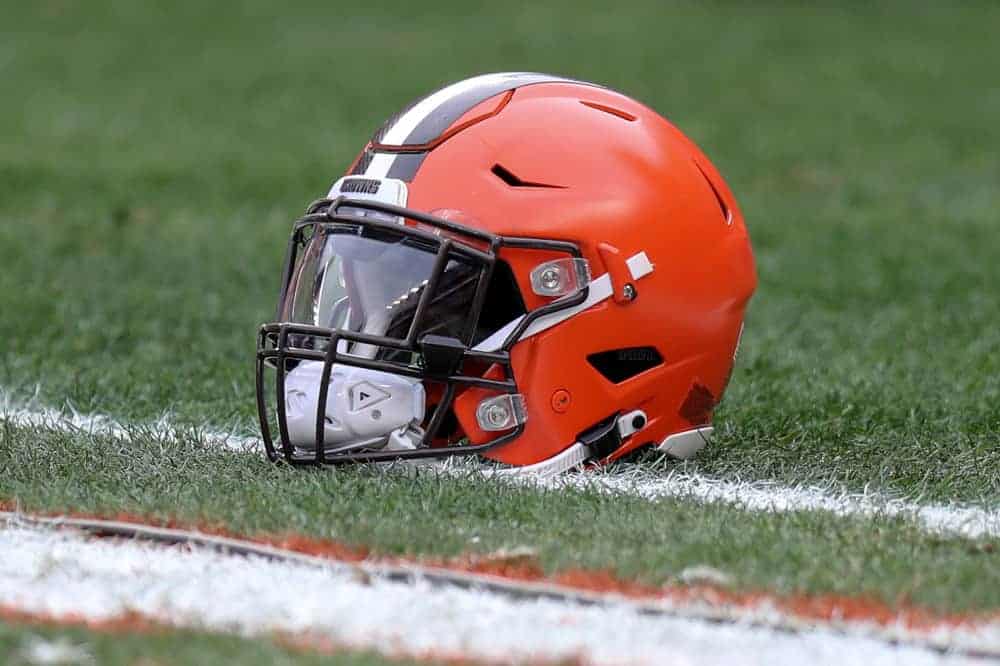 With the 49ers loss to the Chiefs in Super Bowl LIV, Joe Woods officially became the Browns defensive coordinator.
Now that the #SBLIV is over, the #Browns are definitely hiring #49ers assistant Joe Woods as their defensive coordinator, a league source tells clevelanddotcom. Should be official soon https://t.co/PkDFmXll9r

— Mary Kay Cabot (@MaryKayCabot) February 3, 2020
Woods had been San Francisco's defensive backs coach/passing game coordinator.
The Browns had to wait for San Francisco to end their season before they could make the announcement.
#49ers Joe Woods expects 'seamless transition' to #Browns DC after Super Bowl; excited to join Kevin Stefanski and hopes it works out https://t.co/30BqZubFC1

— Mary Kay Cabot (@MaryKayCabot) January 30, 2020

Woods' hiring finalizes head coach Kevin Stefanski's coordinator searches.
Alex Van Pelt was hired as offensive coordinator on Wednesday.
Coaching Experience
Woods comes to Cleveland with an impressive coaching history.
After playing corner and safety at Illinois State University, Woods began his coaching career.
From 1992-2003 he coached defensive backs and linebackers at the college level.
In 2004, Woods was hired by Tampa Bay to be their defensive backs coach.
After two seasons with the Bucs, Woods moved on to coach defensive backs in Minnesota.
At the same time, the Vikings hired Stefanski to work on the offensive side of the ball.
Woods spent eight years in Minnesota.
Throughout his time there, the Vikings finished among the NFL's top 10 defenses numerous times.
Success in Denver
Woods moved on from the Vikings in 2014 and spent a year coaching the Raiders DBs'.
In 2015, he was hired by the Broncos to coach their secondary.
During his time with Denver, the Broncos defense thrived.
2015 saw Denver make it to Super Bowl 50 where they beat the Carolina Panthers.
That season the Broncos defense finished first in the NFL against the pass.
The following season Denver's secondary held opponents to the fewest yards per game, yards per attempt, and passing touchdowns.
Denver's defensive coordinator, Wade Phillips, left the team after 2016 and Woods was then named DC.
In his first season as coordinator, the Broncos finished third in the NFL in total defense.
Even more impressive, Denver's run defense improved from ranking 28th in 2016 to fifth overall in '17.
In January of 2019, Woods was hired by the 49ers.
In Super Bowl LIV, Woods' defensive backs harassed Kansas City's receivers and Patrick Mahomes for the first three quarters.
However, the Chiefs upended the Niners in the 4th quarter and prevailed 31-20.
Woods Well Regarded by his Peers
With the Brown's interest in Woods well known, San Francisco did their best to keep him.
Current Niners defensive coordinator Robert Saleh wanted Woods to remain with the team.
Ultimately though, he praised Woods as, "…one of the great coaches in the league. Obviously losing him is going to hurt."
49ers DC Robert Saleh says he'd keep Browns' soon-to-be DC Joe Woods if he could; praises head coach search https://t.co/r2SS4oY7ea

— William Coffman (@Coffman_Law) February 1, 2020
Saleh added that he was happy that Woods would be reunited with Stefanski and that Woods will do well.
"I think Joe will be great," Saleh said. "He does a really good job relating to his players, he has a core philosophy that he believes in and he's very knowledgeable, especially on the back end and he's really done a great job understanding the front here with us and how we did things and I just think he'll be great. He's already been a coordinator once before and so he'll be able to take those learnings with him, but if it ends up happening that way, I think he'll be great.''
The Browns finished 2019 ranked 21st overall in defense.
Here's hoping Woods can bring his expertise to the Browns defense and turn things around in 2020.