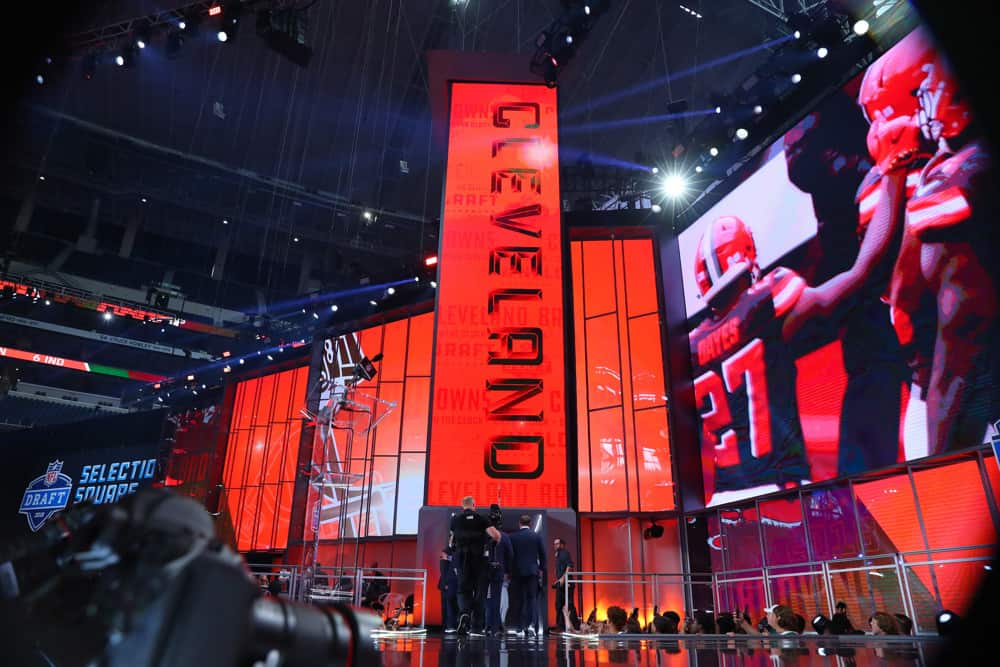 The Cleveland Browns have released a pre-draft video that is sure to get fans fired up for the event.
The video features Cleveland's fantastic landmarks, and Coach Kevin Stefanski and Myles Garrett make cameo appearances.
Check it out.
📍 Welcome to Cleveland!#NFLDraft pic.twitter.com/9o5wRfXBju

— Cleveland Browns (@Browns) April 27, 2021
Chalked full of awesome local sites and the finest highlights from the Browns' 2020 season, the video concludes with the tagline: "Let's Rock The Clock."
As if people were not already excited, the video just added to the pre-draft hype.
National Anthem
Cleveland Metropolitan School District All-City Choir will kick off the festivities with the National Anthem at 7:30 pm on Thursday.
Joseph Moss, a member of the choir, said:
"We're not your average teenage choir, that we sound like professionals. We were all hand-selected, so you know we're going to make sure that we bring it to the NFL Draft…Cleveland does have talent and especially the younger kids, so I feel like this will also put a shine on Cleveland. I feel like we're moving forward with this, especially with everything that's been going on in the country."
Browns On The Clock
After the excitement of the first few picks, Browns fans will be biding their time for the team's only first-round pick, 26th overall.
This is the lowest first-round pick since 1995.
Andrew Berry has a great poker face so no one is really sure what he will do when the Browns are actually on the clock.
Last year's first-round pick Jedrick Wills Jr. was a huge success.
"With the 10th pick in the 2020 NFL Draft the Cleveland Browns select … Jedrick Wills, Tackle, Alabama."

📺: #NFLDraft on ABC, ESPN + NFLN pic.twitter.com/89YIVKvpGb

— Cleveland Browns (@Browns) April 24, 2020
He made the successful transition from right tackle at Alabama to left tackle and had a great rookie season.
Hopefully, the Browns first-round pick in 2021 has similar success.
We don't have much longer to wait; the draft begins at 8 pm on Thursday night.
NFL Network will air red carpet coverage beginning at 6 pm.