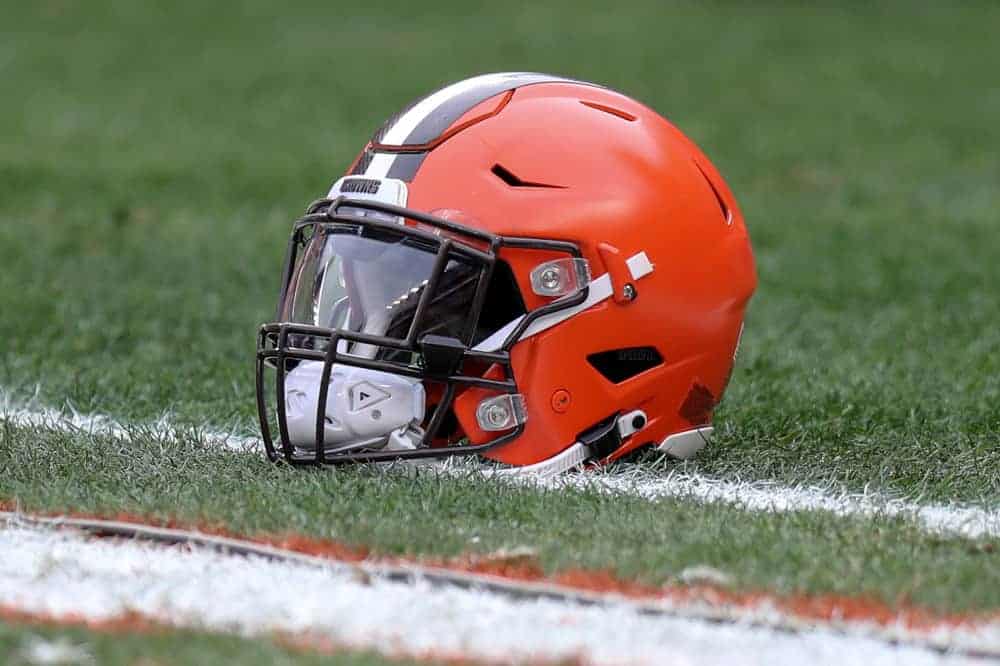 The NFL offseason just began and the Cleveland Browns are already making moves.
On Tuesday, the organization decided to waive guard Malcolm Pridgeon.
#Browns waive OL Malcolm Pridgeon, former Ohio State player.

— Tom Withers (@twithersAP) February 9, 2021
Many fans might not recognize his name because he did decide to opt-out of the 2020 season due to COVID-19 concerns.
He landed on the Browns practice squad in September, but obviously didn't see any game action with the team.
Who Is Malcolm Pridgeon?
The 26-year-old has yet to take a snap at the professional level.
The Ohio State product was surprisingly went undrafted in 2019.
Afterwards, Pridgeon signed with the Houston Texans as a free agent.
He was cut by the organization before the beginning of the regular season.
The young guard has not been given much of an opportunity to showcase his talent in the NFL.
Pridgeon was a reliable option in both the running and passing block game during his college career.
Malcolm Pridgeon, guard from Ohio State, is a sleeper. He can both pass block and run block as well as move and play with some physicality. ##NFLDraft

— Ed Hunt (@NFLDraftEd) April 8, 2019
Part of the reason his draft stock fell might be injury concern.
He didn't play in 2016 due to an injury, but played well after that.
The fact Ohio State had such a fantastic offensive line might've hurt Pridgeon when it came to draft day.
He could've been overlooked because he wasn't doing anything to stand out from the guys around him.
The Browns decided to give him a chance, but no one can blame Pridgeon for deciding to opt out.
Hopefully, he'll be able to land a spot on an NFL roster elsewhere.
A Smart Move By Cleveland?
The fact Pridgeon decided to opt-out means Cleveland didn't get a chance to really see what he had to offer the team.
He is already 26 years old and doesn't have any NFL experience, which could be part of the reason he was cut.
The Browns don't exactly have reliable depth on the offensive line, but Pridgeon is not a trustworthy option.
Clearly, the organization feels that they can find more promising options through free agency or the draft.
This roster doesn't need any starting players on the offensive line, but the lack of depth is a concern.
It's not a great idea to go around cutting backups without much depth, but Pridgeon doesn't have enormous upside.
Best of luck to Pridgeon, but it sounds like the two sides are ready to move in another direction.