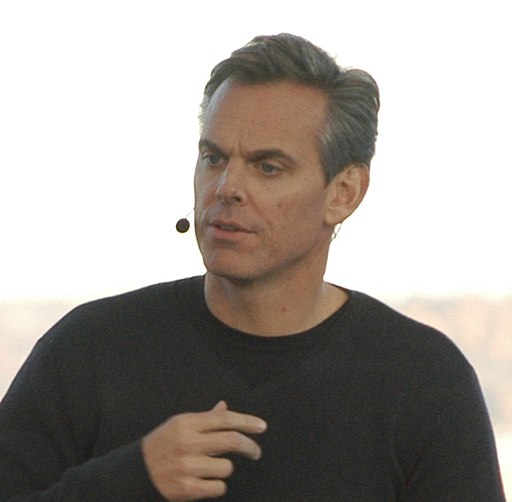 We are in Week 1 of the 2021 NFL season, and Colin Cowherd already had a change of heart about the Cleveland Browns.
Cowherd has not been a Baker Mayfield fan so he is not suddenly changing his thoughts on whether he is a franchise quarterback.
That would qualify as earth shattering news.
His changed opinion is indirectly related to Mayfield.
Specifically, it is regarding whether Mayfield needs wide receiver Odell Beckham Jr. to win games.
Cowherd's New Opinion
He references numbers and spreading the ball out as part of his logic.
Given that OBJ has not played since last October when he suffered the torn ACL, he is using Mayfield's stats since OBJ went out as his rationale.
"Numbers indicated that Baker is sometimes better when OBJ didn't play, he would sprinkle the ball around…But I've changed my mind, I think the Cleveland Browns need OBJ."@ColinCowherd on whether the Browns should move on from OBJ pic.twitter.com/LRi2UlW9WM

— Herd w/Colin Cowherd (@TheHerd) September 16, 2021
On the Thursday episode of his show Herd with Colin Cowherd, he said:
"Numbers indicated that Baker is sometimes better when OBJ didn't play, he would sprinkle the ball around…But I've changed my mind, I think the Cleveland Browns need OBJ."
He Is Not Wrong
There, I said it.
Colin Cowherd has a point.
The point that OBJ adds cheap touchdowns is true.
He ran a reverse last year.
The over-the-top element that Cowherd is talking about, I think is related to speed and a deep threat.
OBJ provides that also.
This is not a slight on Jarvis Landry; the team definitely needs him also.
He is a workhorse whose consistency is vital for moving the chains.
OBJ gives the Browns an elusiveness when he is healthy.
He gives opposing defenses a lot more to think about when he is on the field.
The Browns are very good without OBJ, but using Cowherd's theory, they could be great with him.
In week 1 the Browns finished 2nd with 457 total yards of offense. Without OBJ, Baker threw for 321 yards (9th most). The Browns overall offensive grade from PFF ranked 2nd in the NFL. This offense will be dangerous this season #Browns pic.twitter.com/duZKM2sKYG

— Jacob Roach (@roachizm13) September 16, 2021
Is There Anyone Like OBJ On The Team?
This is where Cowherd's theory may not be correct.
The Browns have drafted young wide receivers both in 2020 and 2021.
They are Donovan Peoples-Jones and Anthony Schwartz.
DPJ had a great training camp and preseason.
Schwartz is nicknamed "Flash" because of his lightning speed.
Landry and OBJ are mentoring Schwartz.
Jarvis Landry said he and OBJ take great pride in helping rookie WR Anthony Schwartz, who had a strong NFL debut in Kansas City. #Browns pic.twitter.com/YJbN1XBA6O

— clevelanddotcom (@clevelanddotcom) September 16, 2021
Could either of these players fill OBJ's role going forward?
Maybe, but OBJ has the most experience.
His injury history is concerning so the Browns need to develop DPJ and Schwartz to see what their potential could be.
Conclusion
Cowherd could change his mind again after OBJ returns.
It is possible.
What is predictable is how he throws shade at Mayfield in general conversation.
Calling him "not my cup of tea" in the clip above, Cowherd has never believed in Mayfield.
The bigger picture to this whole discussion of what OBJ brings to the team is that the fate of this team still lies on Mayfield's arm.
He played a great game last week except for the late game interception which was a big error.
Regardless of whether he has the best receivers in the NFL down the field, he still has to get the ball to them.
While Cowherd is right that OBJ provides that deep scary threat for opposing teams to deal with, this team's fate still lies on Mayfield's shoulders.