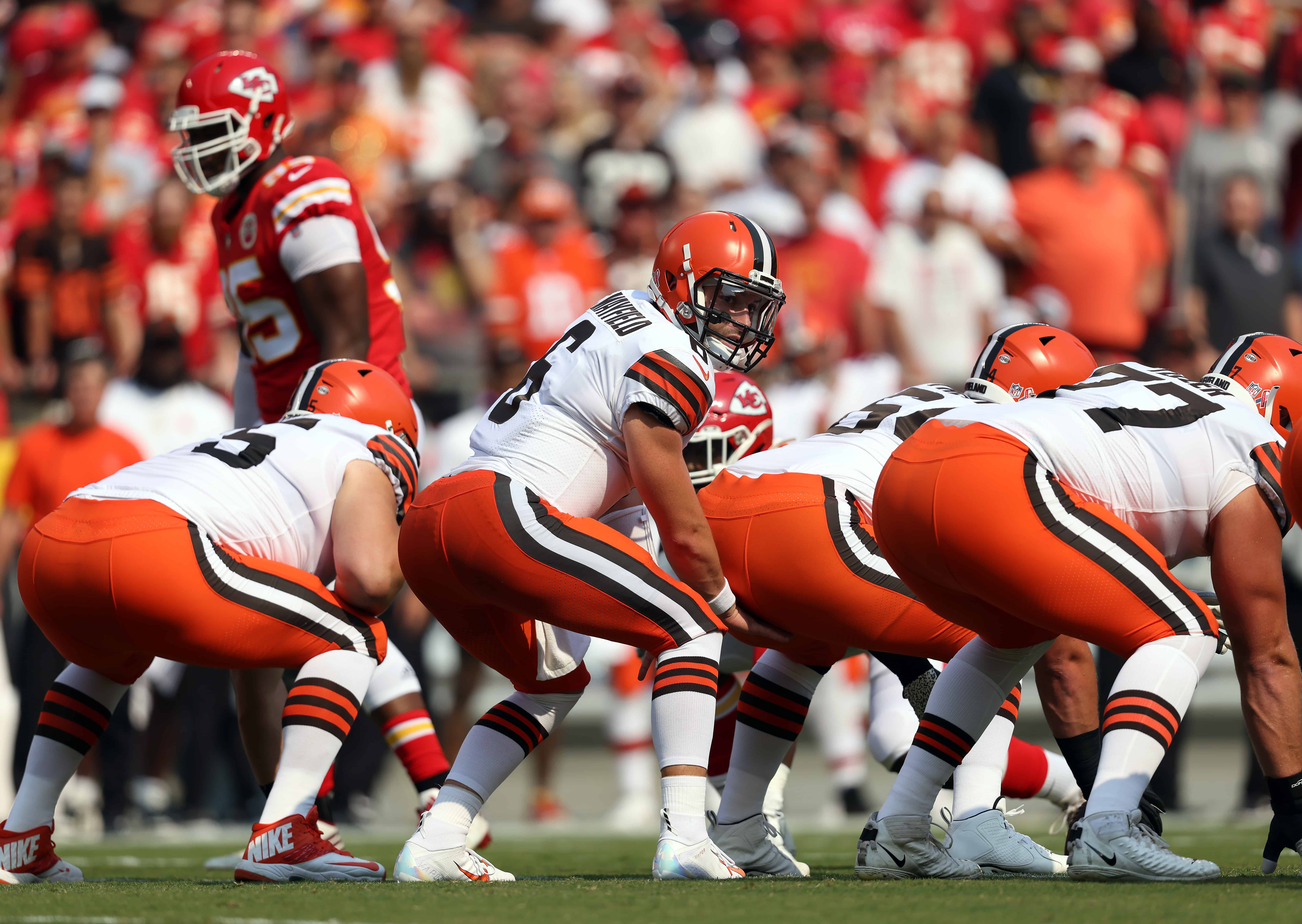 The Cleveland Browns are putting the disappointing Week 1 loss against the Kansas City Chiefs behind them.
They have moved on to focusing and planning for the Houston Texans to come to town for Week 2.
The Texans are 1-0 after securing an opening day win over Trevor Lawrence and the Jacksonville Jaguars.
Here are three Browns players who need to step up against the Texans.
Spoiler alert:  all three of them had miscues against the Chiefs.
1. Jamie Gillan
#Browns Jamie Gillan drops snap, tries to run, disaster.

— Scott Petrak ct (@ScottPetrak) September 12, 2021
Gillan needs to shake off that disastrous punt play that pretty much handed the Chiefs a victory.
On his next punt, Gillan needs to field a clean snap and kick the ball preferably within the opponent's 10 yard line.
Like I've said before, special teams seems to be a lost art that is overlooked until disaster strikes.
Now every Browns fan will be watching with baited breath when Gillan punts again.
Coach Stefanski reiterated what every fan thought after seeing the play, Gillan could still have punted that ball.
"Yes, he could have, and he knows that. We talked to him about that in the moment, and we talked to him about it today. Obviously, he knows he has a job to do. We expect him to do his job at a high level. If something like that happens, you need to just get the ball to punt it, and he knows that."
2. Nick Chubb
Hopefully Chubb is not beating himself up too much for the rare fumble; Chubb only has five fumbles in his entire NFL career.
It may or may not make you feel better but just know that Nick Chubb is currently probably running wind sprints, punching concrete and screaming at the moon because of that fumble and it's not likely to occur again any time soon. #Browns

— Mike Polk Jr. (@mikepolkjr) September 13, 2021
Nick Chubb took complete ownership of his fumble, no excuses.

"You've got to finish. We made too many mistakes, with me making the worst one."

— Andrew Gribble (@Andrew_Gribble) September 13, 2021
He is mentally and physically strong so the Browns need a monstrous game from him to beat the Texans.
That means big gains, multiple receptions, and clean handling of the ball in all situations.
3. Baker Mayfield
Baker Mayfield: "There's a fine line of walking, beating yourself up about it and then realizing there's 16 more and I think we should beat ourselves up about it… but there is 16 more.

This one should sting. This one should sting and you need to learn from it." #Browns

— Hayden Grove (@H_Grove) September 15, 2021
Baker Mayfield did not lose the game for the Browns last week.
That late game interception was ill-advised, but completing the pass or throwing it incomplete likely would not have changed the outcome of the game.
However, the quarterback is always the point man for the successes and failures of the team.
And Baker is even more polarizing than most NFL quarterbacks.
For some reason, his fellow number one draft picks, Cardinals quarterback Kyler Murray (2019) and Bengals quarterback Joe Burrow (2020) do not seem to get the same level of scrutiny.
Baker needs a big game with no turnovers which is not automatic given the offensive line is already banged up and limited in practice including Jedrick Wills, Chris Hubbard, and Jack Conklin.
Honorable Mention – Ronnie Harrison
Harrison should not have pushed the Chiefs coach no matter what happened right before it.
He has not publicly spoken about the incident so he needs to let his play do the talking.
After watching the Harrison ejection on film, Coach Stefanski said:
"It is the oldest thing in football and in sport. The game officials always see the second guy Ronnie has to show some poise there and not retaliate."
Watch the Browns take on the Texans on Sunday, September 19, 2021 at 1:00 PM EDT.