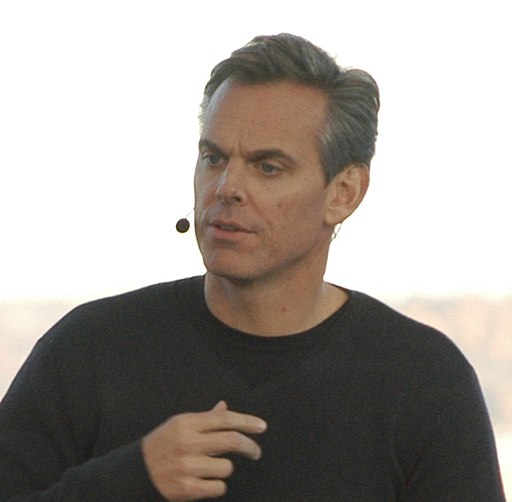 The Cleveland Browns have enjoyed a great free agency period.
After a better than expected 2020 season, the team seems to be filling the gaps in the roster to be even more successful in 2021.
Everyone is giving the Browns high marks for signing (and not overpaying) Jadeveon Clowney, John Johnson III, Troy Hill, Malik Jackson, and Takk McKinley.
Leave it to Colin Cowherd to be a buzzkill to the Browns' optimism.
It actually started as a compliment.
Cowherd says the Browns are a championship team.
Then the punchline came in.
There are only two things that can stop them in 2021.
What are those two things?
Those that know Cowherd well can guess one of them.
Here they are.
"There's only two things keeping this Cleveland Browns team from getting to a Super Bowl. (One) injuries, which absolutely nobody can predict, and the quarterback. I can think of about eight, nine, ten quarterbacks that if you gave these edge rushers to (they'd win a title)… This a championship team and only two things can stop them — Baker or injuries. And so far, both are hard to predict."
Injuries
Unforeseen injuries could hamper the Browns ambitions in 2021.
No kidding.
That's the same issue that affects every NFL team.
Of course, injuries can make or break a season.
The Browns suffered many in 2020; Grant Delpit is one heartbreaking example.
His season-ending injury happened in training camp.
It does appear the Browns are trying to build for depth in 2021.
No one wants injuries or can anticipate who or when they may occur, but the Browns will be deeper than ever in key positions in 2021.
If injuries happen, hopefully they are not season-ending or severe, and the "next man up" mentality that carried the Browns through injuries and COVID-19 last year will be successful again.
Baker Mayfield
Happy 26th Birthday to Baker Mayfield!

Browns Rank 1st 3 seasons
75 pass TD 1st
11,115 pass yds 1st
89.1 pass rating 2nd
61.9 comp% 2nd
23 wins 2nd

He led the Browns to their playoff win since 1994 last season! pic.twitter.com/inWAH1gdQO

— CBS Sports HQ (@CBSSportsHQ) April 14, 2021
It comes as no surprise that Cowherd says Baker Mayfield is the other thing that can stop the Browns in 2021.
Cowherd has not been a fan of Mayfield since day one so this is to be expected.
He goes on to talk about how many former first-round draft picks (10) are on this roster.
Then, he says there are eight or nine other quarterbacks who could run with this roster and win.
The pressure will be on Baker, and he points to 2019 when Baker did not handle the pressure well.
While he is correct that the time is now for Baker and the Browns, he fails to acknowledge (again) that Baker handled the pressure very well in 2020 and led his team to the playoffs.
Baker enters the second year under the same coaching staff for the first time ever in his NFL career.
That is not a point that should be discounted or taken lightly.
Cowherd is right that it is go time for the Browns.
The pieces are carefully being put into place by GM Andrew Berry and Coach Stefanski to make this team successful for 2021.
If the Browns win big and Baker succeeds, it is hard to predict what Cowherd will say next.