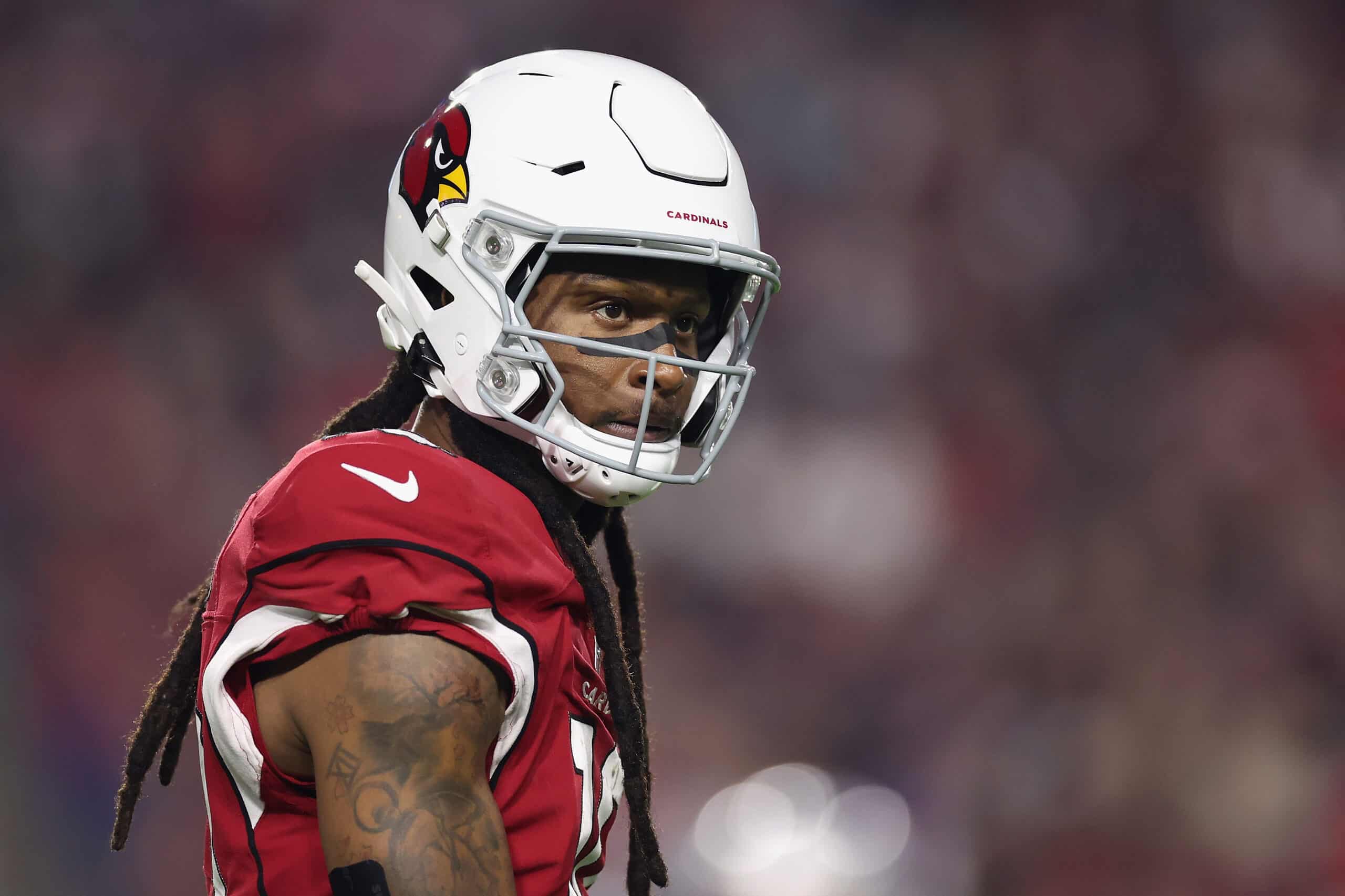 The Cleveland Browns added two solid pieces to revamp their wideout corps, trading for Elijah Moore and then drafting Cedric Tillman.
That's on top of having Amari Cooper as their go-to guy from last season.
Would you want to see the #Browns add DHop? https://t.co/yuYBmNJ2c4

— ESPN Cleveland (@ESPNCleveland) May 26, 2023
However, with the Arizona Cardinals releasing DeAndre Hopkins, the fans have already started speculating about having a new superstar WR.
At the right price, absolutely.

— JR (@JDRhoaddog) May 26, 2023
Absolutely. Let Haslem spend his money.

— Tyler Phillips (@firejoewoods) May 26, 2023
Thats the super bowl .ove right there don't let the bills get him

— Djwhoodat (sport takes) (@Djwhoodatt) May 26, 2023
Yes!! He did play with Watson in Houston.

— Bryan Dolan (@bryguy007) May 26, 2023
YESSSSSSSSSSSSSSSSSSSSSSS

— Mohamed (@mafdal_1) May 26, 2023
Notably, Hopkins developed a strong rapport with Deshaun Watson during their days playing together for the Houston Texans.
Hopkins had his best seasons playing with Watson as his QB, and one could argue that the Texans' downfall and Watson's discontent with the organization started when they parted ways with their All-Pro receiver.
The Cardinals could never get Hopkins in his best version, either because of injuries, suspensions, or Kyler Murray's inconsistent play.
He's not getting any younger, and some seem to think he might not be a top-tier wideout in this league anymore.
Nonetheless, he's one of the most athletic and impactful wide receivers of the past decade and a guy who'd instantly improve any WR room in the league, the Browns' included.
Having him line up opposite Cooper could give the team one of the best and most underrated one-two punches in the NFL.
There's no doubt that Hopkins will gauge plenty of league-wide interest now that he can be signed to a lesser contract.
But you just can't rule out the Browns as a potential destination, given his relationship with Watson and how aggressive GM Andrew Berry has been to add veteran firepower ahead of a make-or-break season.