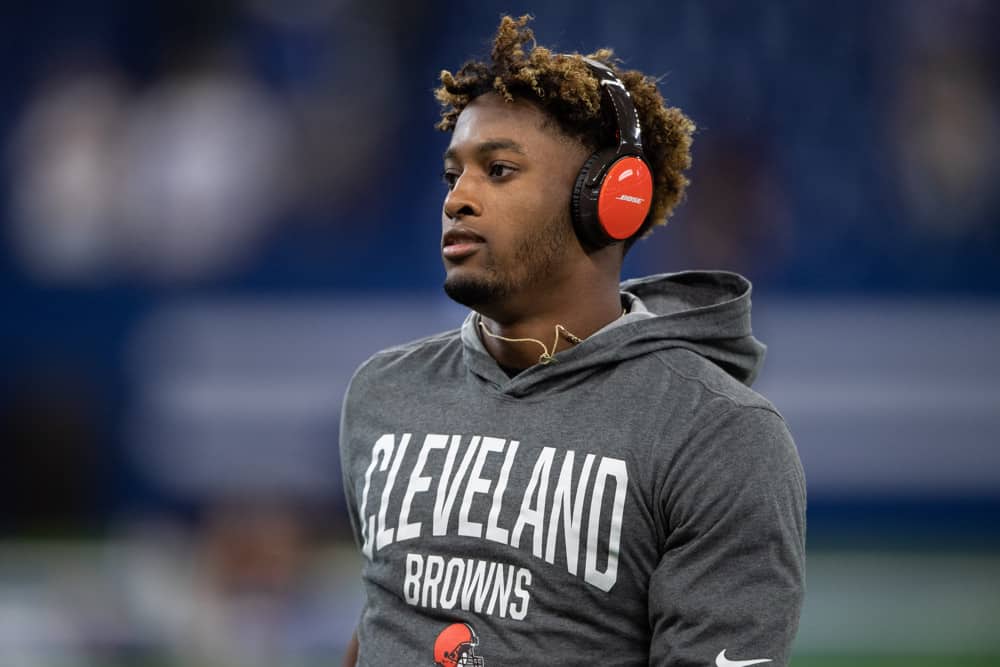 Cleveland Browns cornerback Denzel Ward is using his off-the-field time to do meaningful community service work that is near and dear to his heart.
Ward's father died unexpectedly of cardiac arrest when Ward was a student at Ohio State University.
Paul Ward was only 46 years old when he collapsed while taking a spin class at a gym.
There was a defibrillator on the wall at the gym, but no one knew how to use it.
The Ward family did not want their tragedy to happen to anyone else so Denzel established the Make Them Know Your Name Foundation.
Make Them Know Your Name Foundation
Ward named his foundation after a phrase his dad frequently used.
"It was a man's responsibility to make sure his name stood for something. Every time I stepped on the football field, my dad would say, 'Make them know your name.'  Not only with the plays I made, but with how hard I worked and the kind of teammate I was."
Make Them Know Your Name Foundation's mission statement is as follows:
"(MTKYN) is a heart health foundation propelled by individuals and organizations willing to take action to positively impact the heart disease epidemic."
The foundation educates people on heart health issues and donates CPR and AED equipment to schools and other locations in need.
This is a family affair as both Ward's mother and brother are involved with the foundation's work.
It was an honor for The Wards to be featured as one of the Stories of Inspiration at the 25th Anniversary of the @AHACleveland Heart & Stroke Ball tonight. We value our partnership with this wonderful organization! pic.twitter.com/XAqEUdtOea

— Make Them Know Your Name (@MTKYN_) June 9, 2019
NFL Recognized Ward On "Community Friday"
Last Friday, the NFL recognized Ward's foundation and its mission in its community Friday social media post.
Ward took the opportunity to put his foundation's name out there during the 2021 NFL Draft in Cleveland.
He hosted a celebrity bartending event where the proceeds went to MTKYN.
This #CommunityFriday, we rewind back to the #NFLDraft, when @denzelward hosted a celebrity bartending event for his "Make Them Know Your Name" foundation. Named in honor of his late father, the non-profit raises money for CPR kits + defibrillators in schools, gyms & churches. pic.twitter.com/f1EIW4Givv

— NFLPA (@NFLPA) June 18, 2021
Winners On The Field And Off
Denzel Ward is not the only Cleveland Brown active in the community.
Fellow Ohio native Kareem Hunt actively raises funds for his Kareem Dream charity that benefits the Boys and Girls Clubs of Cleveland.
Jarvis Landry, Myles Garrett, and Baker Mayfield, though not native Ohioans, also do a lot of charity work in the Cleveland area.
This is not an exhaustive list of the work individual Browns players are doing off the field.
It is admirable to see the Browns players lend their names and time to causes so meaningful to them personally.