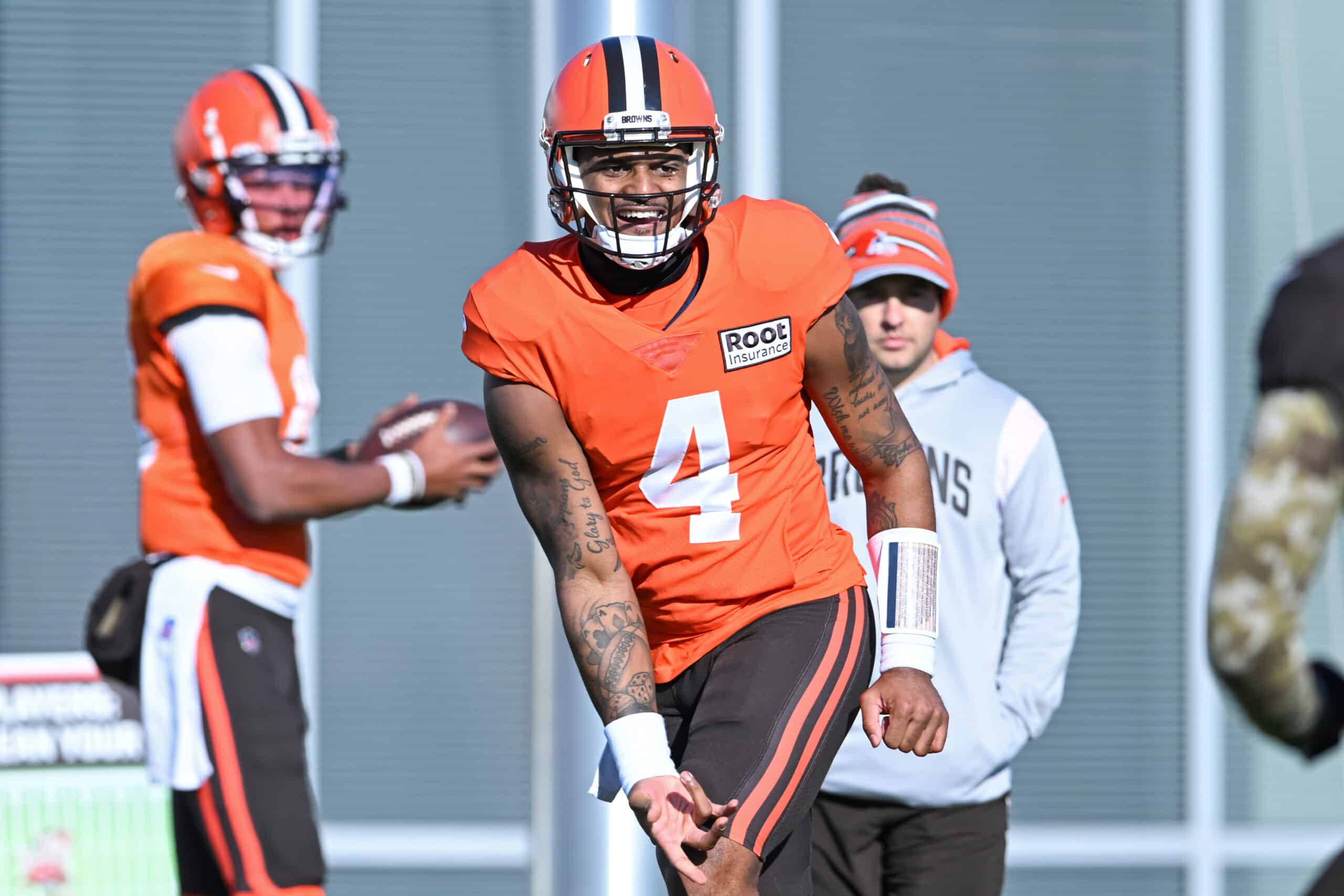 When the Cleveland Browns signed Deshaun Watson to a massive contract in 2022, they turned heads.
Watson was in the midst of an unsettled lawsuit, and he hadn't played a snap in the NFL in more than a year.
However, the Browns took a chance on him, given his prior MVP-level play.
Ahead of the 2023 season, Watson is projected to do quite well, at least in the eyes of Las Vegas oddsmakers.
Deshaun Watson is currently tied for the 10th best MVP odds for next season pic.twitter.com/RmLaNJqsOv

— Offseason Chopz (@Pchopz_) February 13, 2023
As of Monday, Watson has the tenth-best odds to win the league's MVP award in 2023.
Watson has only played six games as a member of the Browns due to his suspension last season.
In those games, the Browns' record was 3-3, largely in part to the fact that Watson had little chemistry with the team.
Vegas oddsmakers are currently projecting Watson to take a huge leap in production, evidenced by his MVP odds.
Browns fans share a similar sentiment as well.
The Browns haven't had a dynamic playmaker like Watson at quarterback in quite some time.
With Watson, Nick Chubb, Amari Cooper, and others, the Browns might just be able to leap forward next year.
The team will finally have a full offseason and training camp to work together, growing their chemistry as an offensive unit.
This is great news for Browns fans, given the fact that the team averaged just 21.2 points per game last season.
If Watson plays as he has in years past, the MVP award is certainly within reach.
This could mean a playoff berth for the Browns, assuming their defense can keep it together as well.